Local Area Attractions Near Springfield / Route 66 KOA
Go ahead and add another day to your reservation! There are so many fun things to see and do in the Springfield area. Go on a cave tour, catch a foul ball at a Minor League baseball game, or even take a stroll through an historic civil war battlefield. There's even more to see on your return trip!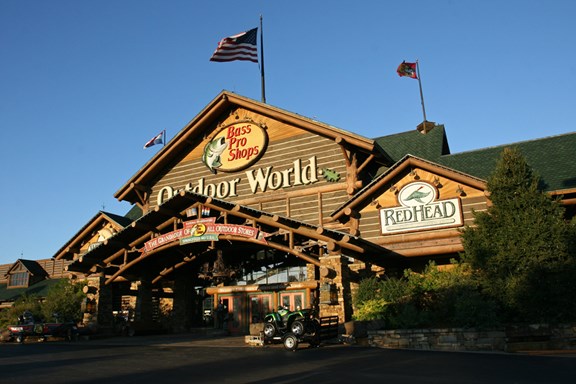 Bass Pro Shops/Outdoor World
You will observe firsthand the beauty of fish and wildlife from around the world. Learn how vital it is that we practice quality conservation to preserve our environment and its inhabitants through lifelike dioramas and conservation education messages. The captivating decor includes mounted wild game, a 30-foot waterfall, freshwater and saltwater aquariums and an art gallery.
1935 S Campbell Ave
Springfield, MO 65807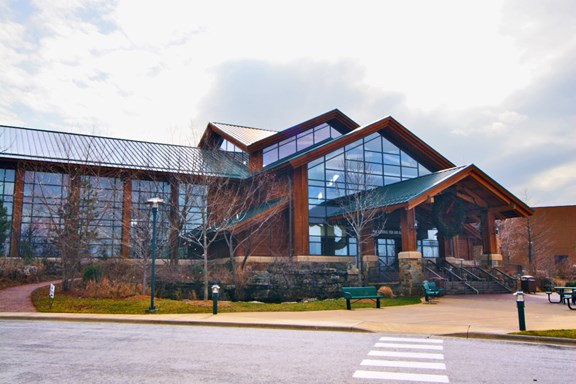 Wonders of Wildlife
Museum designed to educate patrons about the value of fish and wildlife.
500 W Sunshine St
Springfield, MO 65807
Civil War Museum/Wilson's Creek National Battlefield
Explore the rich Civil War heritage of the Ozark Mountain Country at General Sweeny's Museum of Civil War History and adjacent Wilson's Creek National Battlefield. This facility displays artifacts and weapons of the war in the Trans-Mississippi, more familiarly known as the area west of the Mississippi River.
The visitor center at the Wilson's Creek National Battlefield features a film, a battle map and a museum to provide an introduction to the battlefield and its relevance to the Civil War. Guided tours, historic weapon- firing demonstrations plus picnic area and trails are available.
6424 West Farm Road 182
Republic, MO 65738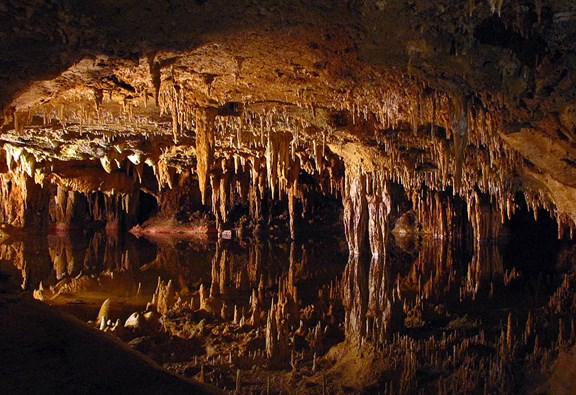 Fantastic Caverns
Watch in awe as a Jeep tram drives you into a magnificent cavern where ancient onyx formations grow up from the floor and down from the ceiling with lustrous, colorful coats of moisture. The beauty and mystery of nature is vividly displayed here in the only cave in America large enough for vehicles to drive through.
4872 N Farm Road 125
Springfield, MO 65803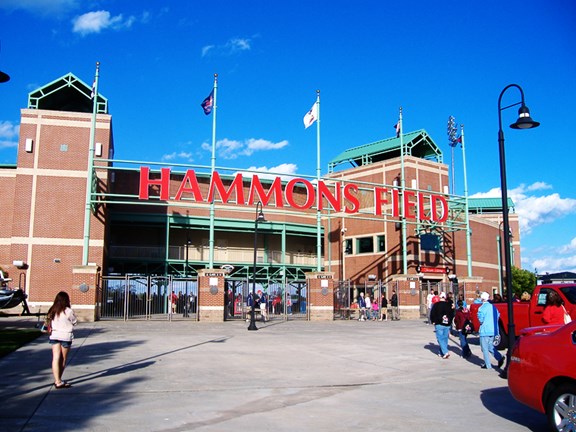 Springfield Cardinals baseball at Hammons Field
Enjoy a night of AA minor league baseball at Hammons Field in downtown Springfield. The Springfield Cardinals are the AA affiliate of the St. Louis Cardinals. The season lasts from April to September and if you are interested, our front desk can tell you the game times for the upcoming schedule.
955 E Trafficway
Springfield, MO 65802
Local Area Recreation Near Springfield / Route 66 KOA