COVID-19 Status and Safety Measures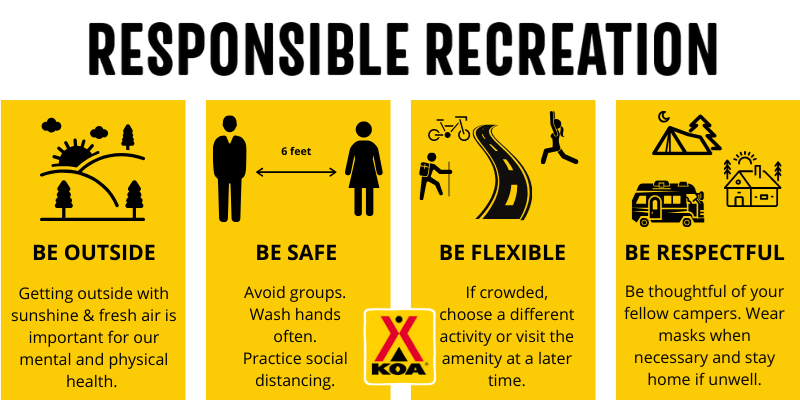 We are currently open for all campers. Feel free to make a reservation online or over the phone.
In order to comply with county health department orders and provide a safe place for all of our customers to relax and enjoy the outdoors, we have put in place the following sanitation and social distancing measures:
We are providing curb-side/phone check-in for all of our guests. Guests should simply call our office upon arrival and we will complete the check-in process over the phone, provide a site map with campground info, and escort you to your site.
Any product we sell in the store can be charged to your card on file and delivered to your site at no extra charge.
We are limiting the foot traffic in our office/store by asking only one family group be in the same area at one time. You may have to wait for a customer to complete their transaction before being able to enter the store.
All high-contact areas of our store/office (door handles, pens, counters, etc.) are being sanitized after each customer interaction, as well as several standard times throughout the day.
Our bathrooms and shower houses are open 24/7 and are being cleaned daily, as well as being sanitized throughout the day.
Please do your part by adhering to our posted rules for social distancing and being respectful of our employees and your fellow campers.
Happy camping!