Local Area Attractions Near Seward KOA Journey
Seward offers a variety of exciting attractions from horseback riding, small boat tours, fishing, kayaking and dog sled rides.  Some of our tour operators offer a discount for booking through Seward KOA.  Please contact our Concierge Desk and we will be happy to assist you in finding the right tour for you and your family.  You can reach us at (907) 224.4887
Kenai Fjords National Park
Nearly 40 glaciers flow from the Harding Icefield, Kenai Fjords' crowning feature. Wildlife thrives in icy waters and lush forests around this vast expanse of ice. There are many tour companies that offer wildlife boat tours out of Resurrection bay. Stop by the office and talk to our staff about discounts on tours and/or advise on what tour is the best fit for you and your family. Trips range from 4 hours to 9 hours. Kayaking trips are also available to book through KOA.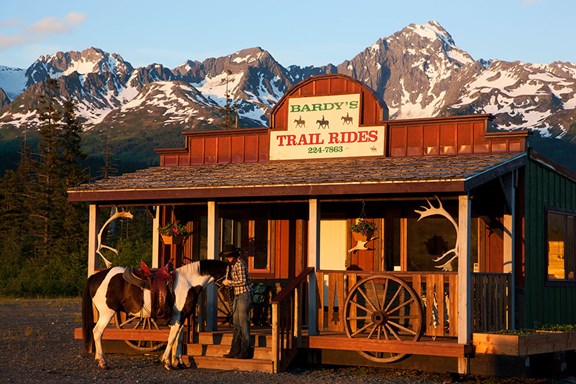 Bardy's Trail Rides
This area of Seward, Alaska is only accessible by horse back. View bald eagles up close, see where they nest and watch them feed. It is rare that you can't ride your horse right under the trees where they majestically perch. You will ride through part of the old town of Seward that was destroyed by the great Alaskan earthquake of 1964. You will hear the stories of the people who lived through it. Our horses will then take you to the shore of the bay where the wildflowers meet the ocean. The bird life of this area is very diverse, active and up close. This Trail Ride could very well be the wilderness highlight of your trip to Seward and Alaska.We have two trail rides a day, beginning at 12 pm and 3 pm (check in 20 minutes early) during the months of May, June, July, and August. The cost per person is $169.00 for about a 2-hour ride ( plus taxes), We can book your ride at the KOA office or you can call (907) 362-7863 or book online at www.sewardhorses.com
Lot 17 Resurrection Bay Rd
Seward, AK 99664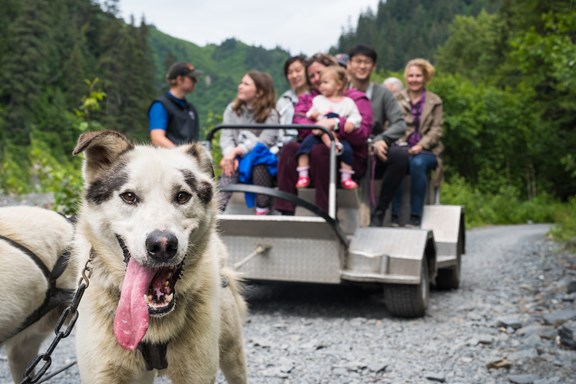 Ididaride Alaska Dog Sledding Tours
One of the best ways to experience the natural scenic beauty of Seward, Alaska is by taking a dog sled tour. Dog sledding is the state's favorite sport and no visit to Alaska is complete without one. Seward boasts a gorgeous coastline against a backdrop of majestic mountain ranges. The beautiful forests and hiking trails are all part of the Seward experience. Whether you are riding a wheeled sled through the Alaskan wilderness or a ski sled on Exit Glacier, you will not be disappointed at the sheer beauty and uniqueness the expedition has to offer. Please see our front desk for more information and assistance in scheduling your tour.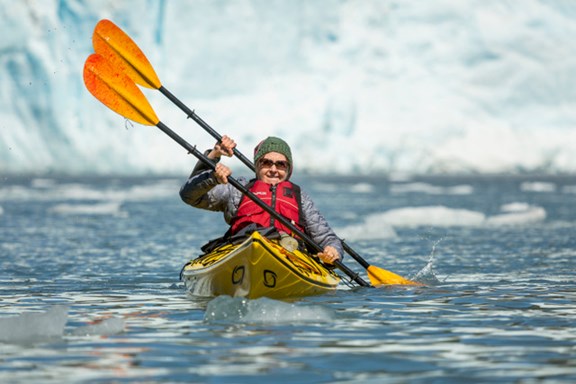 Sunny Cove Kayaking
Do you know where to find the perfect Alaskan adventure? We do! Sunny Cove Kayaks hosts more than 5,000 guests each summer.  Enjoy a guided kayaking, hiking and wildlife adventure into Alaska's accessible, yet truly wild places. Imagine yourself experiencing a place of turquoise blue waters teeming with whales and puffins, tidewater and alpine glaciers, protected coves and rugged cliffs under glorious skies. Enjoy watching sea otters casually feed on urchins and mollusks; seals following curiously as you kayak in silence; eagles peering down at you while you hike through impossibly green spruce forests, pods of orcas gliding by the bow of your charter boat as they search for salmon, humpback whales breach in glacial fjords...it's all here, waiting for you.  Please see our front desk for more information and assistance in booking your adventure.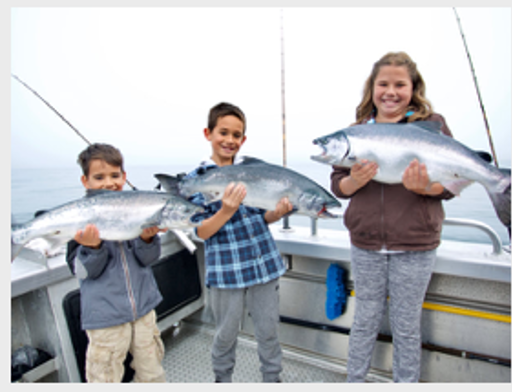 Latitude 60 Marine - Salmon Fishing
This summer, April through September is the time to fight and land Kings, Silvers, Pinks and Chums in the Resurrection Bay and nutrient rich waters of the Gulf of Alaska and Prince William Sound.  We bring you an Alaskan fishing experience like none other.  Whether you choose an All Day, Half Day or Lodge Based trip, Latitude 60 Marine will help you experience the best of Alaska.  Families, kids and serious anglers all are welcome.  We specialize in small group charters (up to 6 anglers).?
Local Area Recreation Near Seward KOA Journey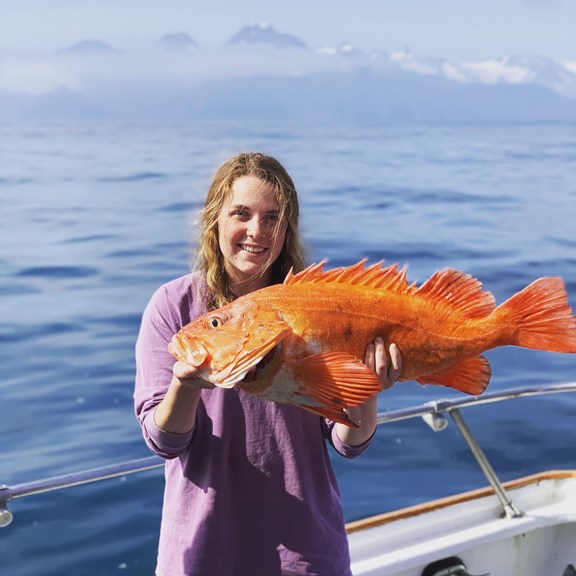 Fishing
There are a number of great fishing locations around Seward.  There are also several fishing charters available to enhance your Alaskan experience of catching salmon and halibut in the Seward area.  Please check with the KOA staff for recommendations.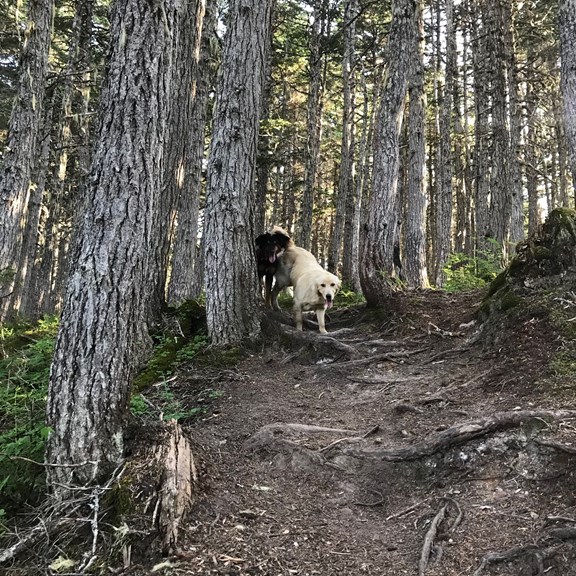 Hiking
The Seward area has wonderful picturesque hiking trails.  The most notable trails close to the KOA are; Harding Ice Field Trail, Exit Glacier Trail, Mt. Marathon Hiker Trail and the Lost Lake Trail.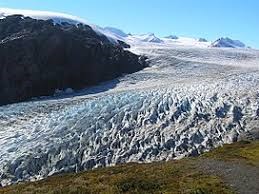 Exit Glacier
Exit Glacier is a glacier derived from the Harding Icefield (Second Largest Icefield in North America) in the Kenai Mountains of Alaska and one of Kenai Fjords National Park's major attractions. It is one of the most accessible valley glaciers in Alaska. Seward KOA is right down the road from this main attraction. This is a great hike for the whole family, you can hike right up to the glacier.
Kenai Fjords National Park
Seward, AK 99664