Tips to Help You Achieve Cook-Off Winning Chili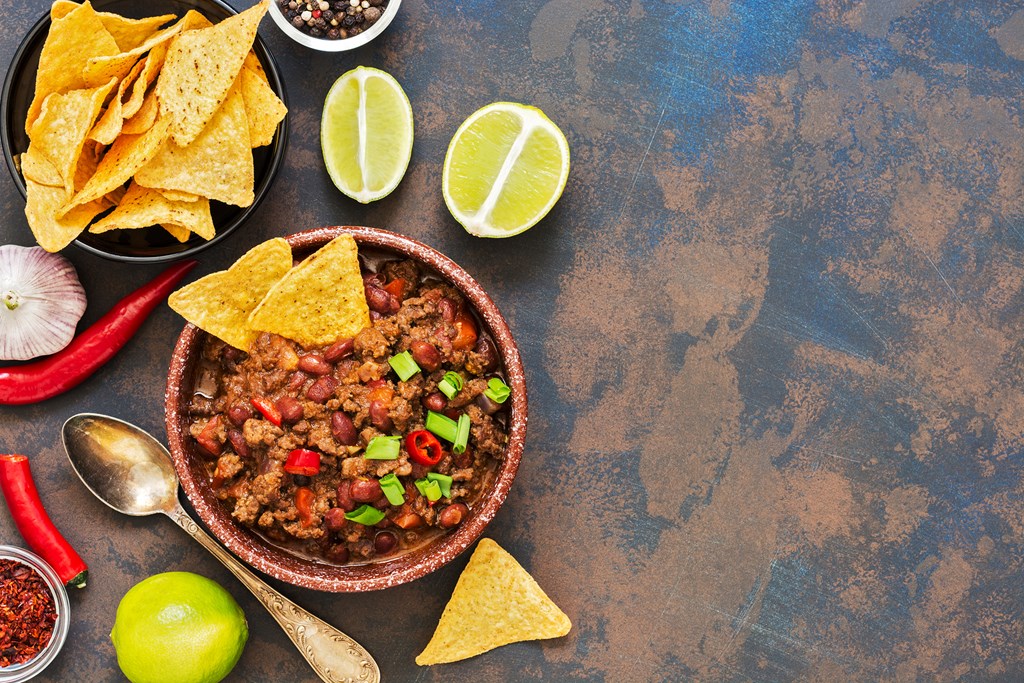 Like a library card and a best friend, a good chili recipe is something everyone should have. How else are you supposed to usher in fall or celebrate the Super Bowl?
We've got a few helpful tips if you want to perfect your own chili recipe, plus a round-up of our favorite, never fail chilis.
Tips for Great Chili
Balance Your Flavors
A little heat in chili is great, but if you make it too spicy, that's all anyone will taste. Great chili is sweet, spicy and savory all at once. Great chili is deep. Build layered, complex flavors for a delicious final product. Use ingredients like ketchup and tomato paste alongside cayenne pepper or dried chilies to get a balance of flavor and heat.
Good Chili Takes Time
If you were planning on browning some hamburger, stirring in some canned goods and being done in under 30 minutes, you'd better think again. To build that depth of flavor you want with chili, it needs to cook low and slow. Your patience will be rewarded.
Soup is Always Better the Second Day
Soup always tastes better after the flavors have had time to mingle. If you want killer chili, we advise making it a day in advance and storing it in the fridge overnight to marinate before reheating just before serving.
Chili Recipes We Love
If concocting your own recipe for chili sounds like a lot of work, here are a few tried and true recipes that we love.
As advertised, the Pioneer Woman's chili is simple and perfect
If you're a fan of slow cookers, check out this recipe from Damn Delicious
Make a basic chili recipe uniquely yours with help from Budget Bytes
You May Also Like:
The Ultimate Guide to Lebanon, Maine