Richmond North / Kings Dominion KOA Holiday Recreation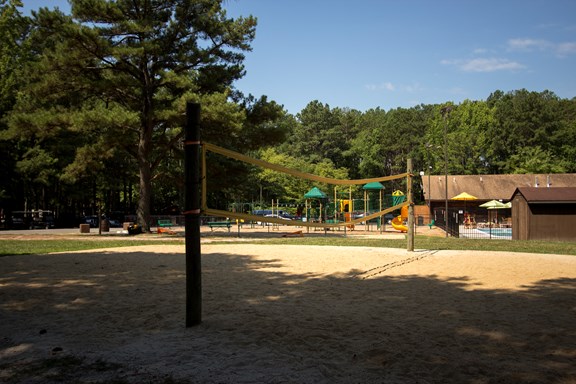 Volleyball
BUMP, SET, SPIKE!!  Get the sand between your toes on our sand volleyball court with an exciting match with family and friends!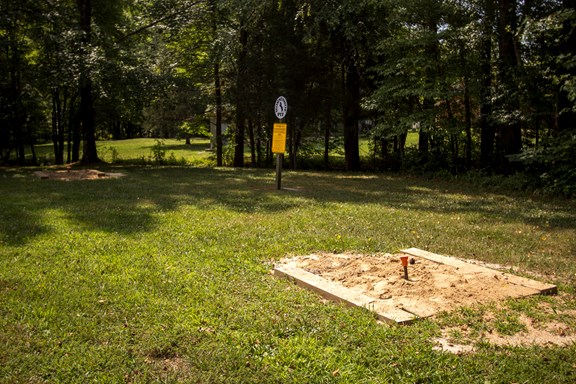 Horseshoes
Get those biceps and forearms warmed up and pitch a game of horseshoes.  A classic outdoor camping game. Ping Pong
Get your racket hand reflexes ready and enjoy a game of singles or doubles on our outside ping pong table. Tetherball
Round and round the ball must go.  Get wrapped up in a friendly game of tetherball with family and friends. Basketball
Channel your inner professional basketball player and duel it out with family, friends, and fellow campers with a pick-up game on our hardtop court.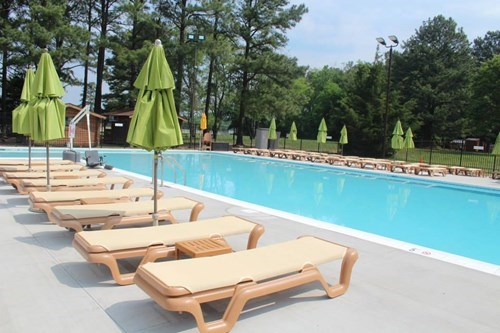 Swimming Pool
An oasis for relaxation.  Take a dip in our relaxing swimming pool to cool off during a hot and humid Virginia summer day.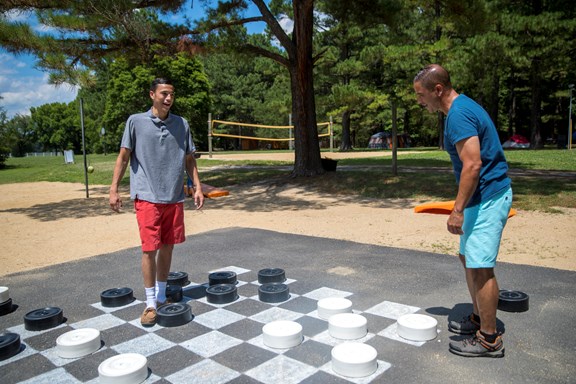 Life Size Checkers
Our life size checker board brings OVERSIZED fun to kids and kids at heart.  A unique family game experience.
Local Area Recreation