Local Area Attractions Near Reno KOA at Boomtown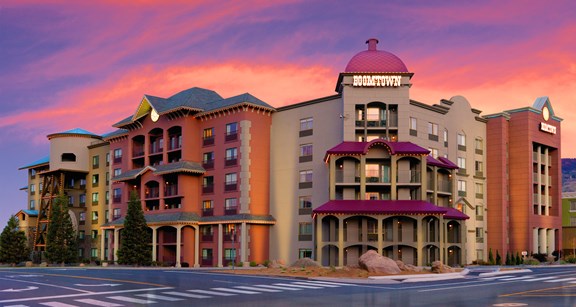 Boomtown Attractions
At Boomtown , you've hit the jackpot with great gaming. Try your luck at super slot machines...terrific table games... cool keno... slick sports book...and top-rated Poker tournaments.
Join our free Bonus Club and earn free play cash, comps and giveaways just for playing!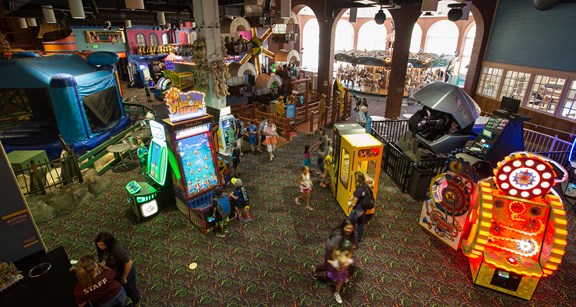 Boomtown's Family Fun Center
Indulge your wild streak. Kids of all ages can't get enough of the 30,000 square foot Family Fun Center, bursting with fun-filled activities. There's a Flight Simulator, Antique Carousel, Covered Wagon Ferris Wheel, Miniature Golf and the Rodeo Rider-plus over 200 video and redemption games, a separate party room and snack bar.
A great place to have a Birthday Party!!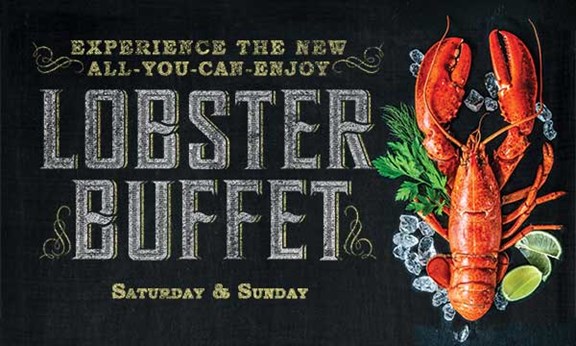 Boomtown's Great Dining
WORLD FAMOUS LOBSTER BUFFET
Saturday 12pm - 9pm & Sunday 12pm - 8pm
We're serving up all-you-can-eat lobster! Top that off with classic buffet dishes, a salad bar and dessert bar to make it a truly scrumptious experience!
*See player's club to learn how to get a $4 discount
Boomtown SteakhouseI
Wednesday-Sunday Open 4:30pm
The Boomtown Steakhouse at the Boomtown Casino Hotel in Reno, Nevada is famous for fabulous fine dining including savory entrees, certified angus beef steaks, fresh seafood, beautiful salads, delicious desserts, weekly chef's specials, and local goodness that will make your taste buds soar. Enjoy a large selection of great wines, captivating cocktails, and refreshing drinks. Relax and enjoy elegant table side service, friendly staff, and more!
MARKET FRESH DELI
24/7
Hot pizza, fresh salads, cool drinks and an easy-going atmosphere. What more is there to love at Market Fresh Deli? Come try our handcrafted pizzas, sub sandwiches, awesome salads and more!
Mels
24/7
When you visit Mels, you're experiencing part of the American dream. The first Mels was opened two days before Christmas in 1947. From that single store, Mels has Endured changes in the economy, lifestyles and still it's a place you can visit and feel connected to a simple, delicious, comforting lifestyle. Thank you for coming in today to take part in the Mels experience. We'll do everything we can to make sure you are glad you did. See you soon! 
Peet's Coffee & Tea
Open Daily 6am-Close
Take a break from the action and indulge in the world's finest brewed coffee, hand-crafted espresso beverages, and fresh pastries. All brewed up from the Peet's Coffee and Tea in your favorite casino, Boomtown!
2100 Boomtown-Garson Rd
Verdi, NV 89439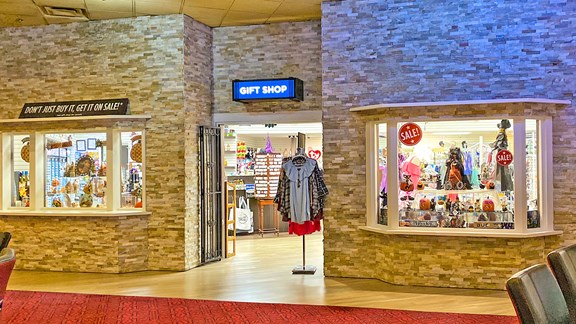 Boomtown's Gift Shop
Come in and check out Boomtown's unique Gift Shop. You are guaranteed to find that something special for everybody. Our $10 section will truly amaze you.
2100 Boomtown-Garson Rd
Verdi, NV 89439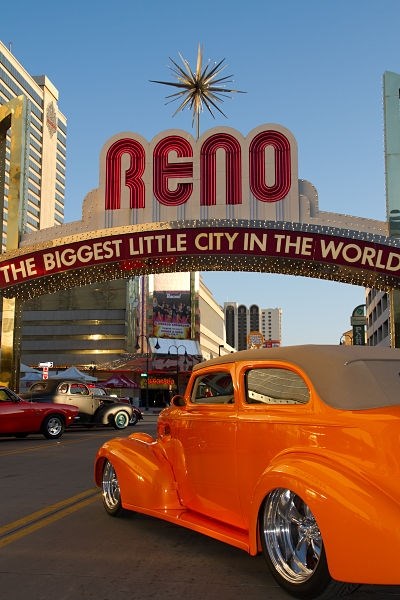 Reno Arch
This unique entryway sign proclaiming Reno "The Biggest Little City in the World" was first erected in 1926 to celebrate the completion of the Transcontinental Highway. It is located on Virginia Street downtown, welcoming everyone. This neon sign is recognized worldwide and is one of the most photographed landmarks.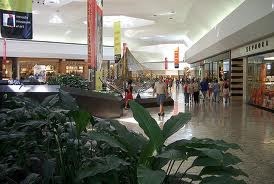 Meadowood Mall
The mall has over 100 shops to choose from, as well as a world of tempting tastes at the Palms Food Court.
Animal Ark
Animal Ark is a 38-acre non-profit wildlife sanctuary provides permanent care for animals that cannot be returned to the wild, including tigers, arctic fox, bobcats and cheetahs. Enjoy an up close view of these amazing animals. Special events include Cheetah Races and Wolf Howl Nights. Open Tuesday - Sunday, 10:00 a.m. - 4:30 p.m. from April through October. Admission is charged. This attraction is located north of Reno on Highway 395.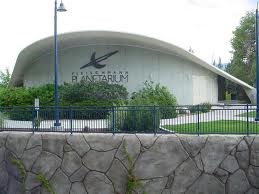 Fleischmann Planetarium and Science Center
This is Nevada's first planetarium features star shows and the science museum has hands-on interactive displays. There is also an IMAX theater showing a variety of films for the whole family to enjoy. For more information visit the Planetarium online or call 775-784-4812 for schedules. Admission is charged. This attraction is located at the University of Nevada, Reno.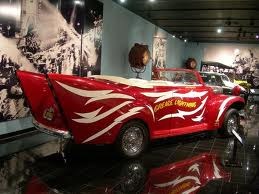 National Automobile Museum
Experience It For YourselfThe National Automobile Museum (The Harrah Collection) has a "Wow!" factor you don't often find in a museum. You'll see more than 200 eye-popping cars with authentic street scenes and sounds. The facades bring displays to life; a hardware store here, a movie theater there which accompany artifacts from each era. Audio tours let you explore the museum at your own pace. It's located on the corner of Lake and Mill Streets in downtown Reno. The museum is open Mon. – Sat. from 9:30 a.m. to 5:30 p.m. and Sun. from 10 a.m. to 4 p.m. Admission is $10 for adults, $8 for seniors and $4 for children 6 to 18 years.  Children age 5 and younger are free. Call (775) 333-9300 for more information.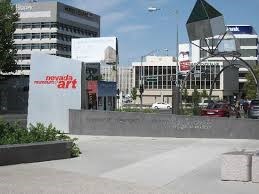 Nevada Museum of Art
See Nevada Art from around the world through traveling exhibits as well as permanent exhibits organized around the themes of land and environment. Enjoy a walk through the sculpture garden and lunch at the Cafe Musee. Open Tuesday - Sunday, 10:00 a.m. - 5:00 p.m.; Thursdays until 8:00 p.m. Admission is charged. The museum is located in Reno.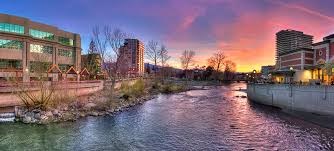 Reno Riverwalk
With the rushing waters of the Truckee River as a backdrop, the Riverwalk is a delightful place to stroll, relax and shop. There are restaurants, galleries, museums, boutiques and more!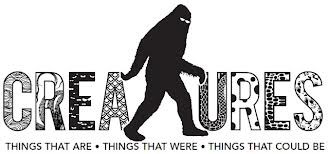 Wilbur May Center
Established by local philanthropist, Wilbur D. May, this center is an adventure for all ages. The museum displays rare and exotic artifacts from his world travels. There is an indoor arboretum and beautiful outdoor botanical gardens with creek side meadows and courtyards. The "Great Basin Adventure" has a petting zoo, pony rides, gold panning, a "touch anything" Discover Room and more. Call 775-785-5961 for hours. Admission is charged. The Center is located at San Rafael Park.
Truckee River Park at Wingfield
At the Truckee River Park you can ride the rapids down the 2,600 foot whitewater course, float on an inner tube, wade in the shallows or just relax on the shore. The constant flow of fresh, clean water makes for year round fun for the whole family. Equipment rentals are available nearby. The Truckee River Park is located in downtown Reno.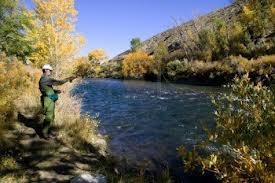 Fishing
The Truckee River has superb trout fishing, especially as it races down the canyon, and there are numerous access points off of I-80. Pyramid Lake is famous for its Lahontan cutthroat trout and the season runs from October - June. There is an entrance fee for the lake and fishing licenses are required.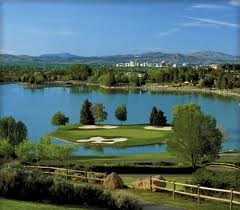 Golf
The Reno area offers world-class golf courses for every level of play. Did you know that due to Reno's high altitude, your golf balls will fly 10% farther? There are more than 40 courses within 90 minutes of Reno, including, Lakeridge, Montreux Golf Club, Reno's only PGA stop, Washoe County, built in 1934, Arrowcreek, Resort at Red Hawk and many more.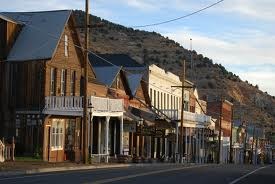 Virginia City
Virginia City was once the largest city in the western U.S., Virginia City today is a thriving ghost town. Stroll through restored Victorian mansions and shops.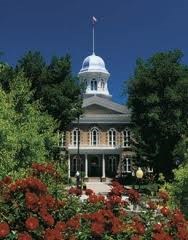 Carson City
Named for explorer Kit Carson, Carson City is Nevada's capital. Attractions include the restored historic district, Governor's Mansion, Nevada State Museum, Nevada State Railroad Museum and Steward Indian Museum. Carson City Attractions: Bowers Mansion - Brewery Arts Center - Children's Museum of Northern Nevada - Governor's Mansion - State Capitol Building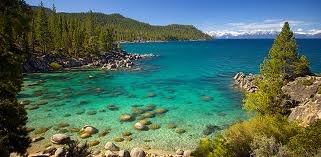 Lake Tahoe
One of only 20 designated National Scenic Byways in the country, Eastshore Drive follows 29 miles of Tahoe's wild Eastern Shore, only one segment of the spectacular scenic trip around Lake Tahoe. Enjoy fine shopping and dining. See how the other half lived at Vikingsholm Castle at Emerald Bay.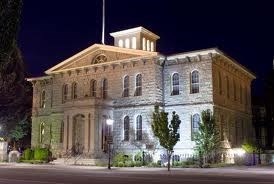 Nevada Historical Society Museum
Founded in 1904, the state's oldest museum offers exhibits from pre-historic times to the present, including Living On The Land, Riches From The Earth and Neon Nights. Learn about the colorful characters from Nevada's past! Open Monday - Saturday, 10:00 a.m. - 5:00 p.m. Admission is charged. The Historical Society Museum is located at the University of Nevada, Reno.
ARTOWN
Artown's mission is to strengthen Reno's arts industry, enhance our civic identity and national image, thereby creating a climate for the cultural and economic rebirth of our region.Artown's primary goal is to encourage local artist participation and highlight the best performers in northern Nevada. Additionally, we exist to market and promote these arts events locally, regionally, and nationally as a premier arts festival. Artown, a month-long summer arts festival, features about 400 events produced by more than 100 organizations and businesses in nearly 100 locations citywide.
July 1 through 31