Renfro Valley KOA Holiday Recreation
The activities listed below run from mid-April to the end of October with a few exceptions. Please call our office at 606-256-2474 or watch our Facebook page for specific information regarding our activities each weekend.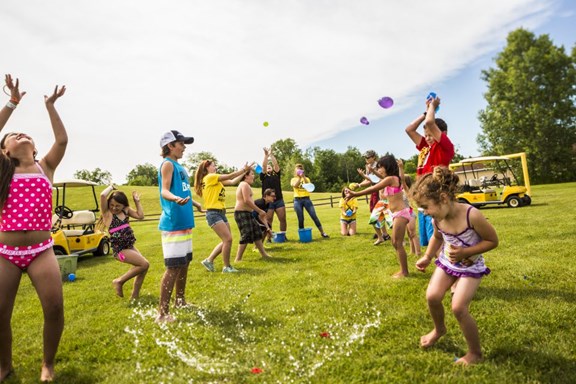 Planned Activities
Family Fun is our middle name here at the Renfro Valley KOA. Almost every single weekend during peak season we have wonderful activities planned for the entire family. These range from scavenger hunts, karaoke night, ice cream socials, family movies, crafts, BINGO, the "blue light party cart", and much, much more.
Hayrides
One of our most popular activities! During the summer months we offer hayrides around the campground. Plus, we have special hayrides on themed weekends or holidays that include super soaker, haunted and shootout hayrides.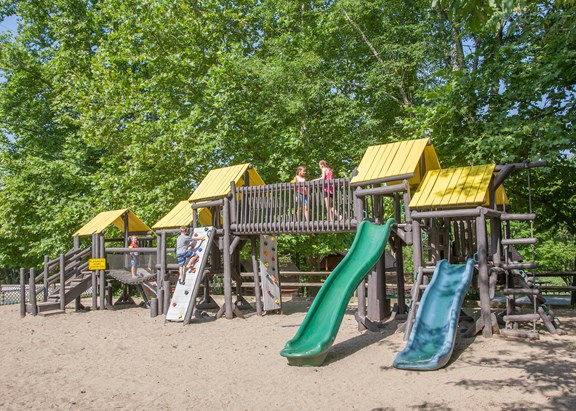 Playground
As a child your imagination is unlimited and your creativity has no boundaries. To help you through the many amazing adventures you'll invent as a child, we present our huge playground. Leap across bridges, climb on rock walls, battle to keep your balance and well, just have fun!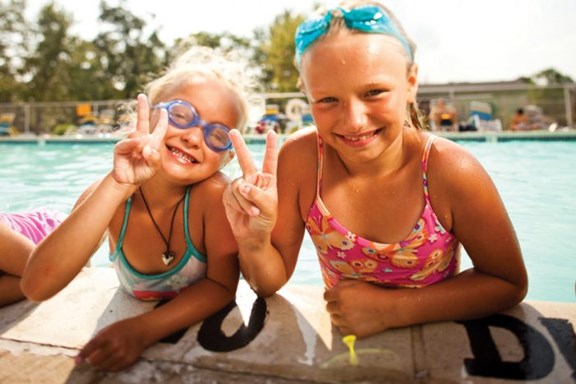 Swimming Pool
There are certain months of the year when the weather gets too hot, the humidity soars too high, and certain months when playing outside requires a cooling off period. For those days we have our fantastic swimming pool where all our registered guests can splash their hearts out from Memorial Day through Labor Day.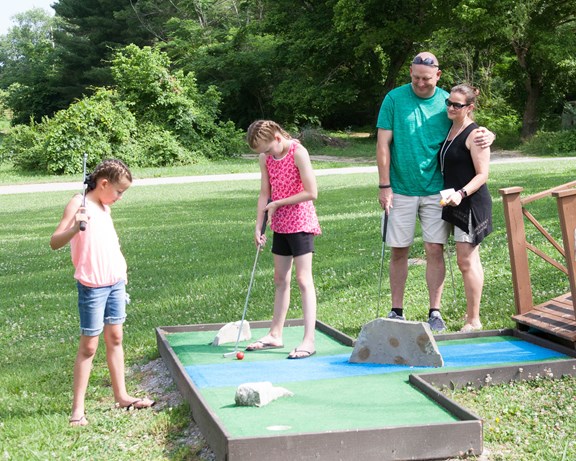 Miniature Golf
There are certain truths we must all accept in our lives. One is that we will most likely never drive a golf ball as far as Tiger Woods or Phil Mickelson. For this reason and so many others, we have installed our very own miniature golf course. Stay out of the spotlight in our fun filled course and play with the entire family!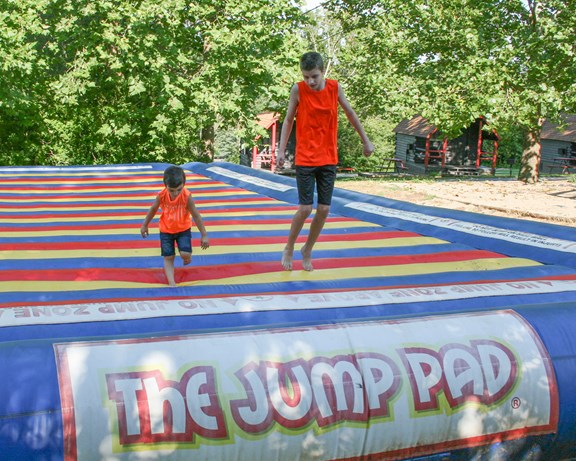 Jumping Pad
Reach for the sky as you soar through the air on our awesome jumping pillow! Get the entire family involved as you bounce the afternoon away on this modern (and way cooler) version of the trampoline.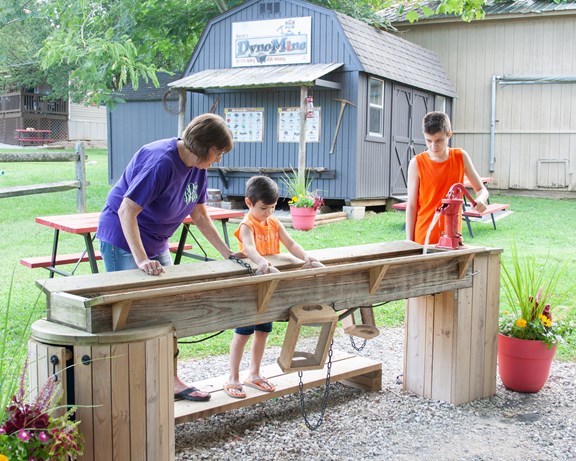 Roscoe's DynoMine
Explore nature's geology while panning for gems in our brand new mining sluice!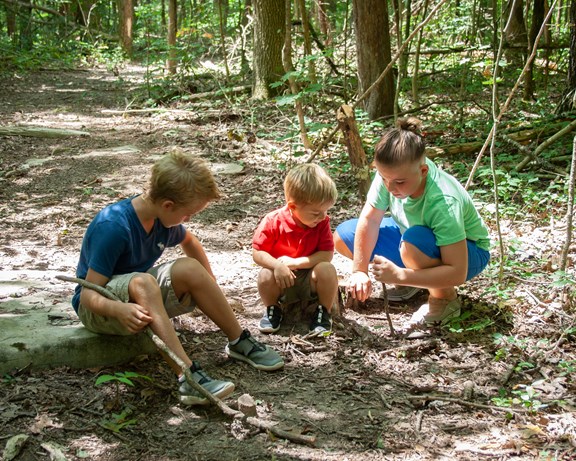 Walt and Jack's Trail
This brand new 3/4 mile nature trail is located right here at the campground.  Follow the gnomes to whimsical activities that the kids (and adults) will love!  Be on the lookout for forest friends hidden everywhere!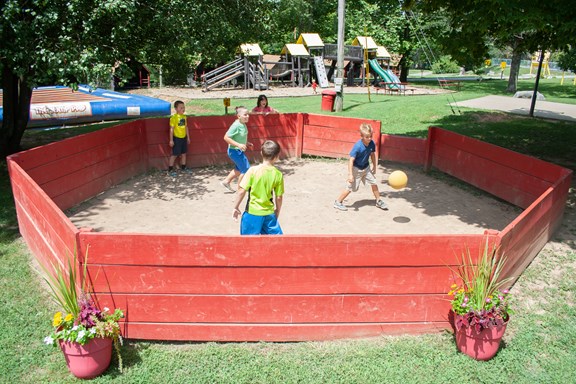 Gaga Ball
Using only your hands, you need to hit the ball so that it hits the opponents below the knees.  The kids love this game and the "pit" stays full from sun up to sun down!  You can thank us later for your kids sleeping so well ;)