Local Area Attractions Near Perry KOA Holiday
Welcome to Florida's Natural Coast and the Big Bend Area where you'll find the best of what nature has to offer!  Taylor County offers an abundance of birding opportunities, including one of the "premier shorebird locations on Florida's Gulf Coast".  Read more here https://bit.ly/2uMlY2f   Use Perry KOA as a base and you'll find within an hour's drive multiple natural springs such as Manatee Springs State Park, Ichetucknee Springs State Park,  Edward Ball Wakulla Springs State Park and Lafayette Blue Springs State Park to name a few.  Go to www.naturalflorida.com to learn more about opportunities to explore the springs either by trail or by kayak.  Speaking of kayaks, for a not-to-forget paddling experience, try the Big Bend Saltwater Paddling Trail and cover up to 105 miles of Gulf Coast from the Suwannee River up to St. Marks with various stops for in/out along the way. Six primitive camping areas can be located along the trail, permit to camp (free), must be obtained in advance.  See http://www.paddleflorida.net/big-bend-paddle.htm for complete information.   Florida's Natural Coast area is also home to the Florida State Forest Festival every October.  If you are traveling from the panhandle area to Tampa/St. Pete or below, or would like to quietly work your way back north, US 19 is a wonderful alternative to I-75 that will give you a peaceful, smooth ride through small towns with opportunity to explore the various state parks and natural areas along the way. Forest Capital Museum State Park
Just a half mile up the road from Perry KOA is Florida's Forest Capital Museum State Park.  The importance of forestry in Florida dates back to the early 1800s. The museum celebrates the heritage of Florida's forest industry.  The heart of the museum is dedicated to longleaf pines and the 5,000 products manufactured from them. The 50-plus-year-old longleaf pines growing on the museum grounds provide a majestic canopy and create an enjoyable walking trail for visitors.  Upon exiting the museum, visitors take a step back in time to explore an authentic 19th century Cracker homestead, much like those scattered throughout Florida at the turn of the century.Rangers lead interpretive tours during special events and upon request. Three covered pavilions, that seat up to 60 people each, are available for rent.
Open 9 am to 5 pm Thursday through Monday, no park entrance fee, $2.00 museum entrance fee per person.
204 Forest Park Drive
Perry, FL 32348 Taylor County Sports Complex
Just under 7 miles north on US 19, the Taylor County Sports complex can be used by guests of Perry KOA.  This 74-acre complex features 6 baseball/soccer fields, 2 softball field, 2 tennis , 2 basketball court and a 2 large playground area, 6 picnic pavilions and paved 1-mile scenic trail.   Open dawn to dusk daily.  No dogs allowed, exceptioins for service dogs.
1685 US 19 North
Perry, FL 32347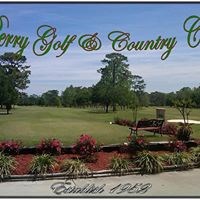 Perry Golf and Country Club
9/18 hole public course only four and half miles from campground.  Tournaments and special events, check their facebook page.
4991 Golf Course Road
Perry, FL 32348 St. Marks Lighthouse
St. Marks Lighthouse is a unique refuge established in 1931 to provide wintering habitat for migratory birds. It is one of the oldest refuges in the National Wildlife Refuge System. It encompasses 68,000 acres spread out between Wakulla, Jefferson, and Taylor counties along the Gulf Coast of northwest Florida. The refuge includes coastal marshes, islands, tidal creeks and estuaries of seven north Florida rivers, and is home to a diverse community of plant and animal life. The refuge also has strong ties to a rich cultural past, and is home to the St. Marks Lighthouse, which was built in 1832 and is still in use today. Wakulla Springs
Home of one of the largest and deepest freshwater springs in the world, Wakulla Springs plays host to an abundance of wildlife, including alligators, turtles, deer, and birds. Daily guided riverboat tours provide a closer view of wildlife, and glass bottom boat tours are offered when the water is clear. Swimming is a popular activity during the hot summer months. A nature trail offers a leisurely walk along the upland wooded areas of the park. The Wakulla Springs Lodge was built in 1937 by financier Edward Ball and is open year-round. A full-service dining room overlooks the spring; lodge meeting facilities offer an excellent place for retreats. Wakulla Springs State Park and Lodge is listed on the Natural Register of Historic Places and is designated as a National Natural Landmark. To reserve a guest or meeting room, please call the park. The springs are located 14 miles south of Tallahassee on State Road 267 at the intersection with State Road 61.