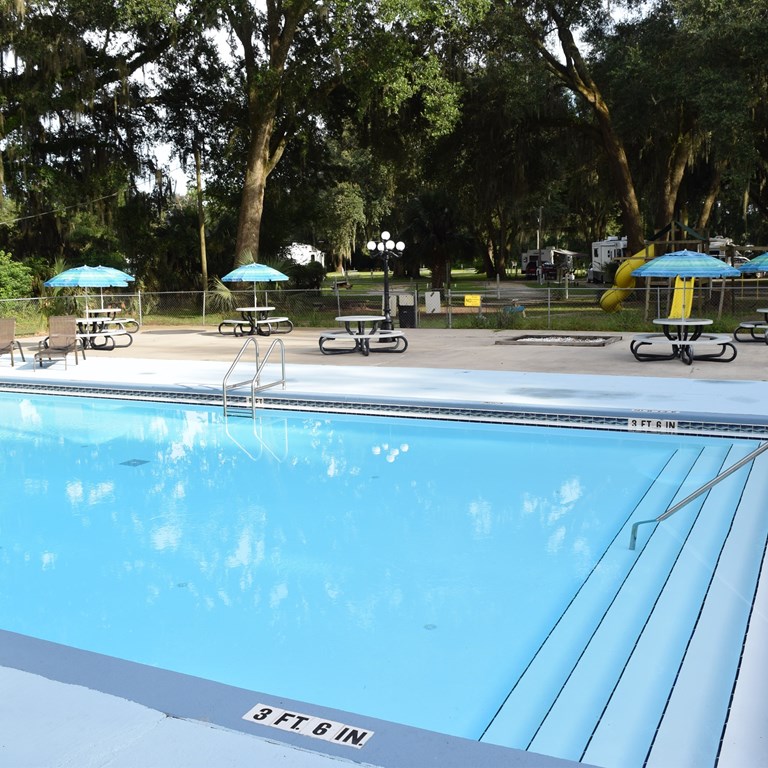 Perry KOA Attractions
Come Relax in Florida's Last Natural Coastal Area and Perry KOA's hidden pool!
Local Area Attractions Near Perry KOA
Welcome to Florida's Natural Coast and the Big Bend Area where you'll find the best of what nature has to offer!  Taylor County offers an abundance of birding opportunities, including one of the "premier shorebird locations on Florida's Gulf Coast".  Read more here https://bit.ly/2uMlY2f   Use Perry KOA as a base and you'll find within an hour's drive multiple natural springs such as Manatee Springs State Park, Ichetucknee Springs State Park,  Edward Ball Wakulla Springs State Park and Lafayette Blue Springs State Park to name a few.  Go to www.naturalflorida.com to learn more about opportunities to explore the springs either by trail or by kayak.  Speaking of kayaks, for a not-to-forget paddling experience, try the Big Bend Saltwater Paddling Trail and cover up to 105 miles of Gulf Coast from the Suwannee River up to St. Marks with various stops for in/out along the way. Six primitive camping areas can be located along the trail, permit to camp (free), must be obtained in advance.  See http://www.paddleflorida.net/big-bend-paddle.htm for complete information.   Florida's Natural Coast area is also home to the Florida State Forest Festival every October.  If you are traveling from the panhandle area to Tampa/St. Pete or below, or would like to quietly work your way back north, US 19 is a wonderful alternative to I-75 that will give you a peaceful, smooth ride through small towns with opportunity to explore the various state parks and natural areas along the way.