Getting Ready for 2021...getting ready for YOU!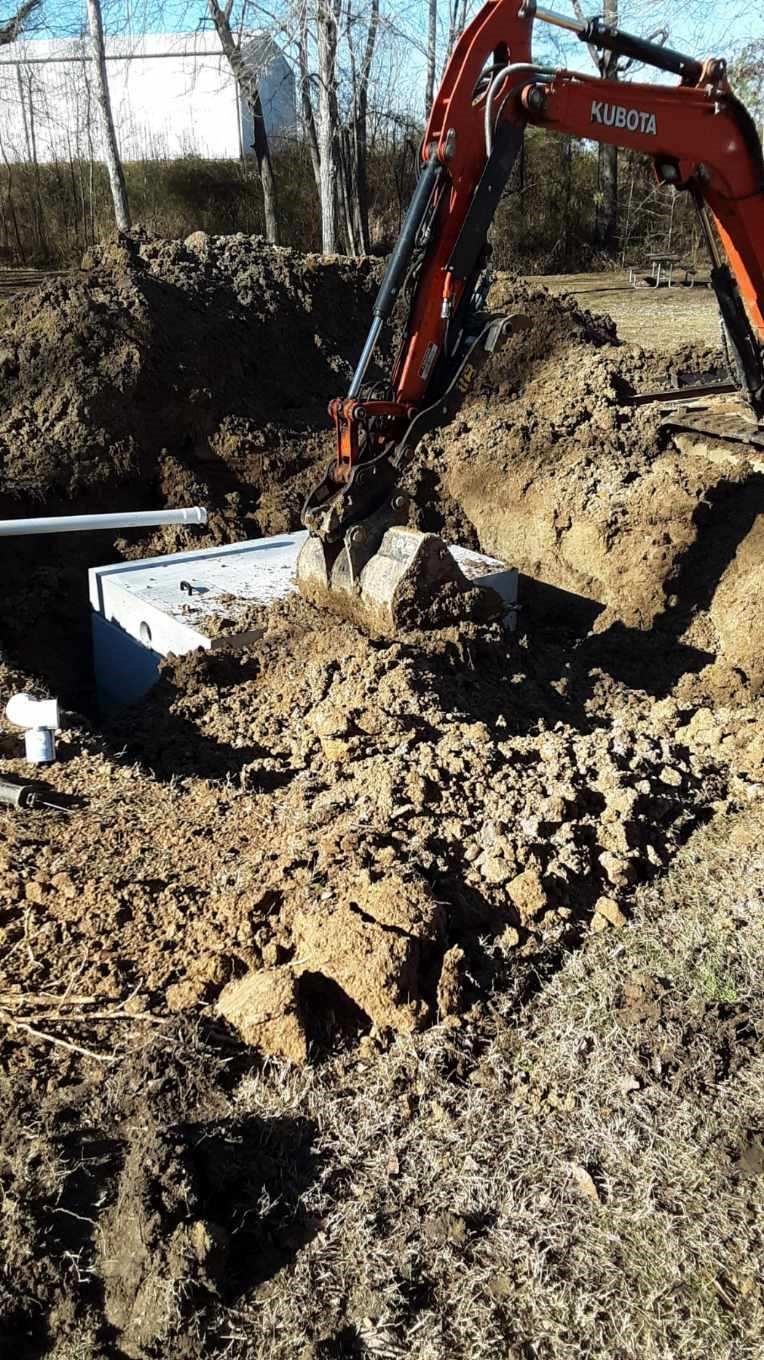 Wow, we are working hard during out 2020-2021 off season (aka Winter) to add a lot of new site-related upgrades. We have started our much needed sewer/septic expansion which should allow us to add sewer (aka Full Hook up) to the entire A-Row, the one near the Kamping Kabins, as well as the B9 deck site will be upgraded to become a full hook up site if it all goes to plan.
Now the big kicker is our expansion on this septic system should allow us to add 4 more deluxe patio sites past the horseshoes, that allow for wider sites, whoohoo!
We have also started to do a buddy-sites setup where we are taking 3 D-row sites into 2 larger patio deck sites! D7 will be made into two distinctive decks, one for D6 and one for D8 which is being turned around for reverse entry. Great for families or friends to meet up with 2 rigs, or even a solo rig that still will have all the space of a regular deluxe patio site!
July 4th is also planning on being a spectacular fireworks show again in 2021, as of now planning on Saturday night July 3rd, but this is subject to planning changes.
Oh yeah, and the Halloween DJ is now contracted for 5 major weekends in 2021!!! DJ Good News will be MCing the KOA with games, music, prizes and fun times for all ages this year!
We suggest booking online early for all your Paris Landing KOA kamping fun!