Local Area Attractions Near Oscoda / Tawas KOA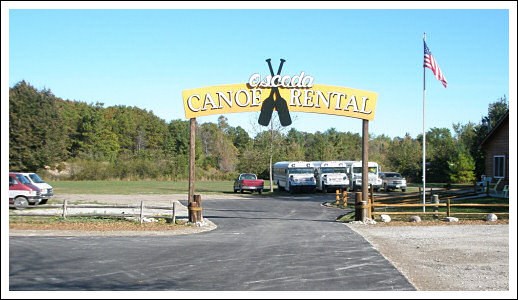 Canoe / Tube/ Kayak Rentals
Rental Facilities include:

Oscoda Beach Park ~ Photo by Michael Shaft
This is a beautiful white sandy beach, only a few minutes from our park. This beautiful beach also has a large children's playground, picnic area, basketball court, skate park, bath house and beautiful new pier!
Photo Courtesy of Michael Shaft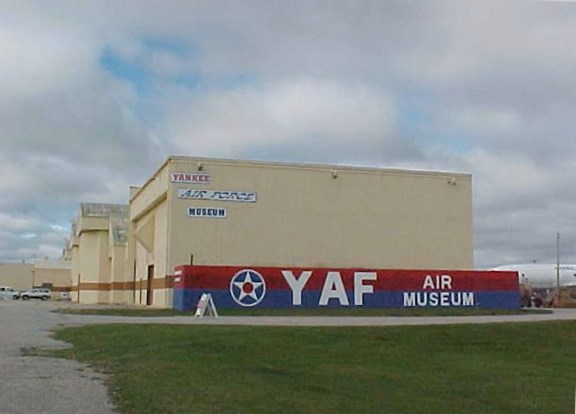 Wurtsmith Air Museum
Located on the former Wurtsmith AFB, this aviation history museum is open mid-May to mid-September. Hours are 11a.m. to 3 p.m. Friday, Saturday, and Sunday. Call (989)739-7555 for further details.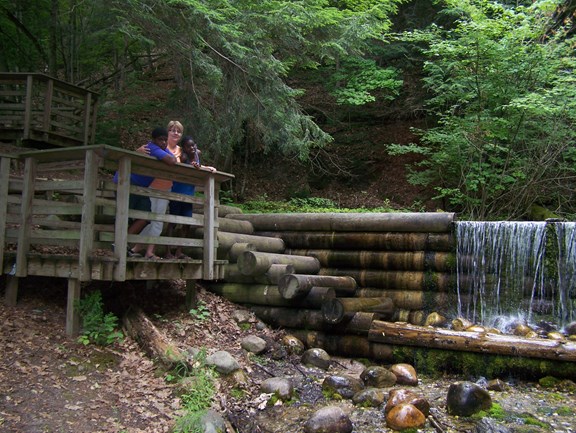 Iargo Springs
Located on the River Road Scenic Byway, this site, considered a holy place by Native Americans, offers a breathtaking view of the AuSable River Valley from a 30' high observation deck. For the adventurous, walk down 294 steps and enter a mystical place where underground springs come together and form cold water streams. Walk along the elevated boardwalk and enjoy the serenity.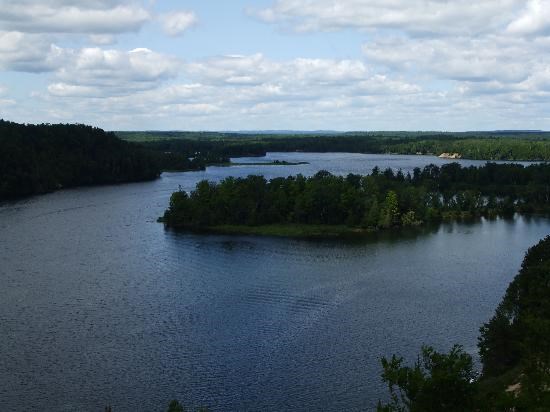 Lumberman's Monument
Spectacular lookouts, gift shop, handicap trail, lumbering artifacts, displays, programs and a magnificent 14' bronze statue.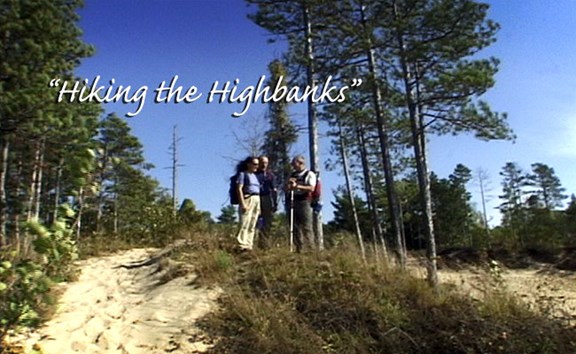 Hiking, Mountain Bike, ATV Trails
Our park is located near several hiking trails and ATV trails. The closest ATV trail to the park is off Grass Lake Rd and can be accessed by riding your ATV right from our campground to the trail head. Hiking and Mountain Biking trails are located about 5 miles from our park. If you  need more information contact our office or Huron Shores Ranger District @ (989)739-0728.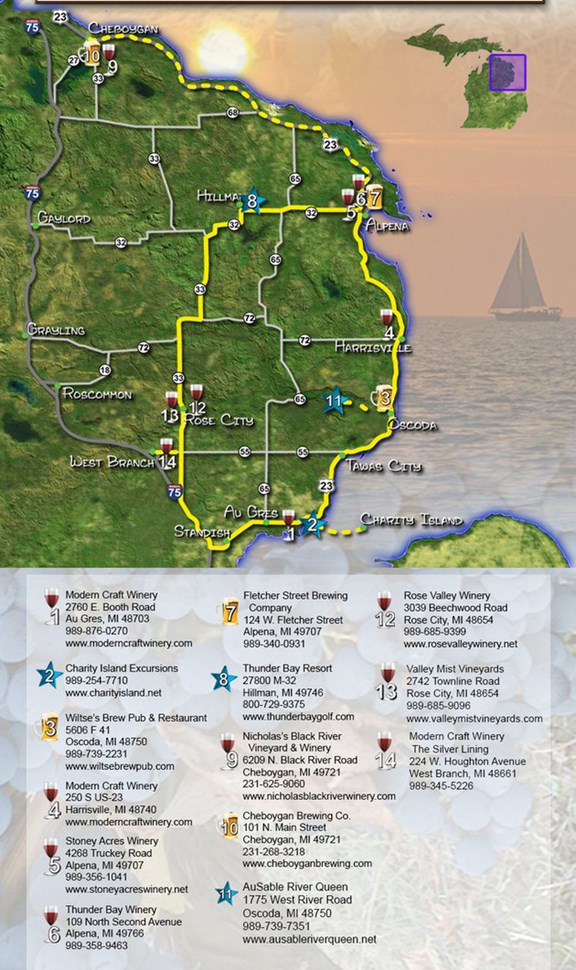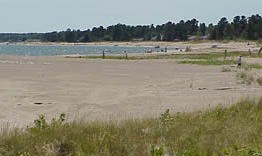 Three Mile Beach Park
This beach is among a handful of Michigan beaches left in their natural condition. It is located just three miles north of Oscoda.

River Road National Scenic Byway
A section of an ancient Chippewa trail running from Saginaw Bay to the Straits of Mackinac, features a 22-mile stretch of two lane country road offering spectacular views. Along the way, travelers can visit the bronze Lumbermen's Monument and Visitor Center, Canoer's Memorial, and just west of the visitor center, Eagle's Nest Overlook offers scenic views of an active eagle's nest.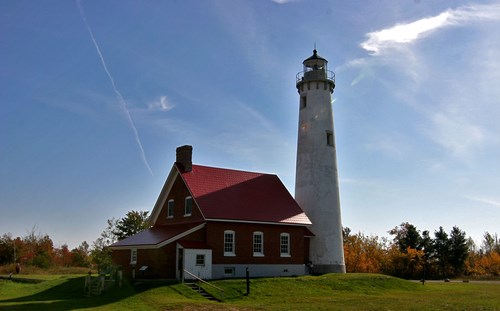 Tawas Point Lighthouse
Go back in time to the days of sailing ships, when lighthouse keepers kept their watch. Visit the Tawas Point Lighthouse.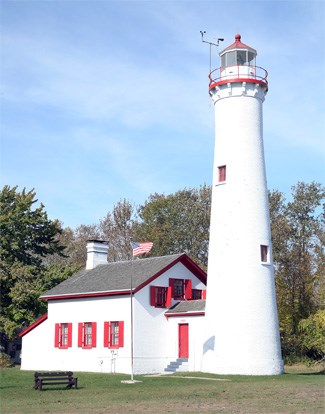 Sturgeon Point Lighthouse
Built in 1869, the 70' lighthouse is still in operation and features restored light keeper's quarters and a maritime museum. Museum is open daily 10:00 a.m. to 4:00 p.m. from Memorial Day to color tour season.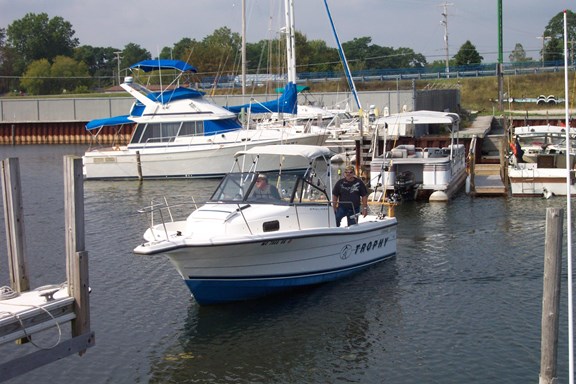 Fishing/ Marinas/ Bait and Tackle/Boat Launch Facilities
Facilities include:  The Dam Store, Wellman's Party & Bait, Main Pier Marina, North East Michigan Marine, Jerry's Marina, Alcona Pond, AuSable River Mouth, AuSable Township Boat Launch, Cedar Lake, Foote Dam, Foot Pond, Van Ettan Lake, Whirlpool Landing Boat Launch.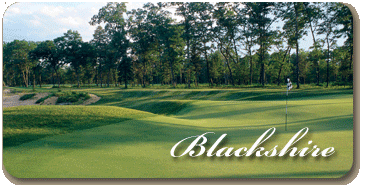 World Class Golf
Lakewood Shores Resort & Restaurant, 3 courses to choose from. 7751 Cedar Lake Road, Oscoda, MI 48750. Reservations: 800-882-2493. Telephone: 989-739-2073.
Greenbush Golf Course is a 9-hole course, island green & view of Lake Huron. It is located 10 minutes north of Oscoda. 1981 US 23 North, Greenbush, MI 48738. Reservations 989-724-6356. Hoist Lakes Foot Travel Area
Excellent hiking and cross country ski trails.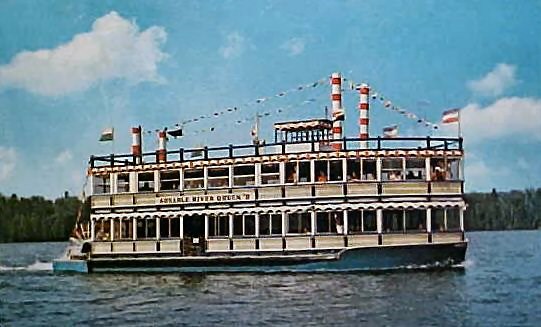 AuSable River Queen
Take a paddle wheel boat trip down the AuSable River and enjoy the summer and fall scenery.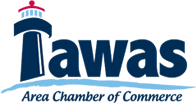 Tawas Area Chamber of Commerce
The Tawas Area Chamber of Commerce is a great source for local area info.
228 Newman Street
East Tawas, MI 48730