Deluxe Cabin (w/ Bathroom)
Don't be cold, wet, or have a bad night's sleep every again! We can't give you a tent site but go in style and check out a KOA Lodge! SORRY NO PETS AT SITE OR IN LODGE!
Sleeps up to 4 people.
1 Room Camping Cabin (w/o Bathroom)
Don't want to brave the Oregon Coast weather, try one of our kabins on for size. You will be hooked after a night in a warm,dry bed. Sorry, no pets in site or in kabin. Maximum 4 guests.
Sleeps up to 4 people.

Tent, Water/Electric
Oregon Dunes KOA
Reserve:

800-562-4236

Info:

541-756-4851
Tent, Water/Electric
Up to 6 people.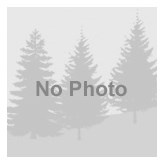 Up to 6 people.
*The picture shown is an example of a site type category and may not be the actual site reserved.
Campground Notes
PLEASE DO NOT MAKE MULTIPLE RESERVATIONS FOR THE SAME DATE IN ONE NAME. EACH SITE MUST BE RESERVED TO ONE CAMPER AND PAID WITH THEIR CREDIT CARD.
IF YOUR RIG IS LONG AND YOU HAVE ATV'S, PLEASE CALL THE CAMPGROUND TO VERIFY YOU WILL FIT IN THE SITE. NO PARKING ON NON-GRAVEL SURFACES OR PROTRUDING INTO ROADWAY.
Specific sites requested by number will be charged $10/stay Site Guarantee Fee
NO PETS IN LODGE & KABIN SITES OR IN LODGES & KABINS. THANK YOU.
Base rate includes 2 people and 2 vehicles. A truck/trailer, motorhome/tow, or 5th/truck are 2 vehicles. Guests and vehicles in excess of 2 incur additional charges. Maximum guests per site - 6 for RV and Tent sites, 4 for one room kabin, and 6 for two room kabin. CALL US FOR LODGES RESERVATIONS.
All day use visitors must pay a visitors fee to enter the park. Thank you.
YOU MUST CALL THE CAMPGROUND TO RESERVE A SPECIFIC SITE! IF YOU WOULD LIKE TO BE NEXT TO A TRAVELING COMPANION, PLEASE CALL THE CAMPGROUND TO VERIFY IT IS POSSIBLE TO DO SO. THANK YOU