Local Area Attractions Near Oregon Dunes KOA Holiday
Oregon Dunes National Recreation Area
We are the only full service campground with access to the southern end of the Oregon Dunes National Recreation Area.  Ride your ATV from our park into the dunes or check out their website for hiking trails close to the campground.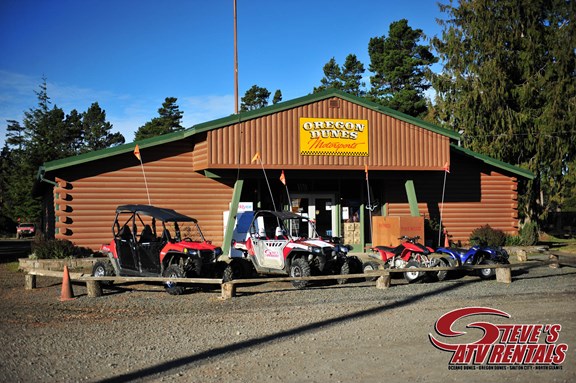 Steve's ATV Rentals
Located at our entrance, Steve has numerous rental options for guests who don't arrive with their only off road vehicles.
68512 Highway 101
North Bend, OR 97459

Beach -- 10 minutes away
UNDEVELOPED BEACHES Come on in, the water's warm (well, not always). But that is part of the charm. Oregon's Adventure Coast is the most versatile coastal destination on the Oregon Coast! We have swimming beaches in our many rivers and lakes. And our Ocean coast offers so many different options that you can pick your experience.Whether you want to sit, reflect and just watch the tide, or have a romantic evening watching the sun set over the horizon, you can do it here. Beach combing, whale watching, surfing and clamming are other popular pastimes. With our bay and Coastal landscapes, you could spend your whole vacation doing something different every day and still have plenty to do next time you visit.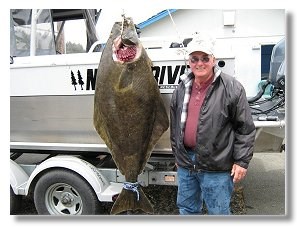 Local Fishing Opportunities 45 minutes or less from the campgorund
There are many fishing opportunities in our area.  Ten Mile Lake offers world class Bass Fishing and is 20 minutes away by car.  Various fresh water streams and other small lakes have trout and other options.  30 minutes away by car there are numerous ocean fishing options.  Let us know how we can help plan your fishing adventure.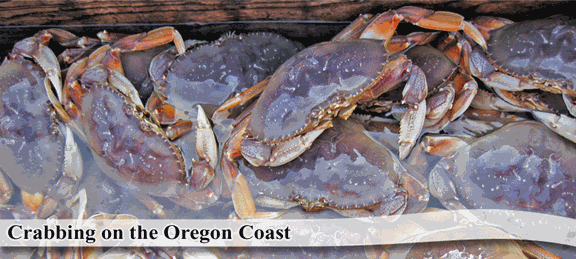 Crabbing in Coos County
You may crab at the Empire boat dock, the Charleston docks, or from a boat. Bays, estuaries, beaches, tide pools, and jetties are opened all year. The Ocean is closed for Dungeness crab from August 15 to November 30. WhenThe best time of the day for crabbing is one hour before and after high tide. The best time of the year to crab is May through October. In the fall and winter they are molting and are soft shelled.  HowYou may have three rings, pots, or baited lines per person. Other methods that can be used are by hand, dip net, or a rake. No more that 24 (2 daily catches) can be kept in a trap or live box. To keep the crabs fresh, keep them in ice. Do not mutilate crabs so that sex, size or species cannot be determined before leaving the crab taking site.  EquipmentThe equipment you will need to crab are: crab rings or pots, baited lines, a measuring gauge, gloves, a container for holding crabs, and bait. The equipment may be rented or bought from a variety of stores. Bat can be bought or you can use your own, keeping in mind that crabs are attracted by odor and almost any type of meat can be used for bait. Fresh fish carcasses (do not use cabezon, their natural enemy), chicken and turkey backs, or animal parts, and cat food can be used. Laws and LimitsA Crab Fishing licenses is required and can be obtained at most fishing supply stores for a nominal fee. The 1997 Oregon Sport Fishing Regulations state that the limits are 12 male Dungeness crabs, minimum size 5 & 3/4 inches measured in a straight line across the back immediately in front of, but not including the points on it's side. Red Rock crab may be 24 of any size or sex. Release other unharmed. Undersized, female Dungeness crabs must be released immediately. If you catch or see a green crab, please notify the Oregon Department of Fish and Wildlife as they are tracking this species. Soft ShellsAn estimated %50 of crabs caught have a soft shell. To test for soft shells, pinch on of the large walking legs and if the shell gives easily the meat is likely to be mushy. Even if the shell give a little, the crab will no be very tasty because they are holding water and there is little meat. These should be returned to the water.  Crab are Arthropods; creatures whose skeletal support is on the outside of the body. Crabs outgrow and shed this exoskeleton frequently.