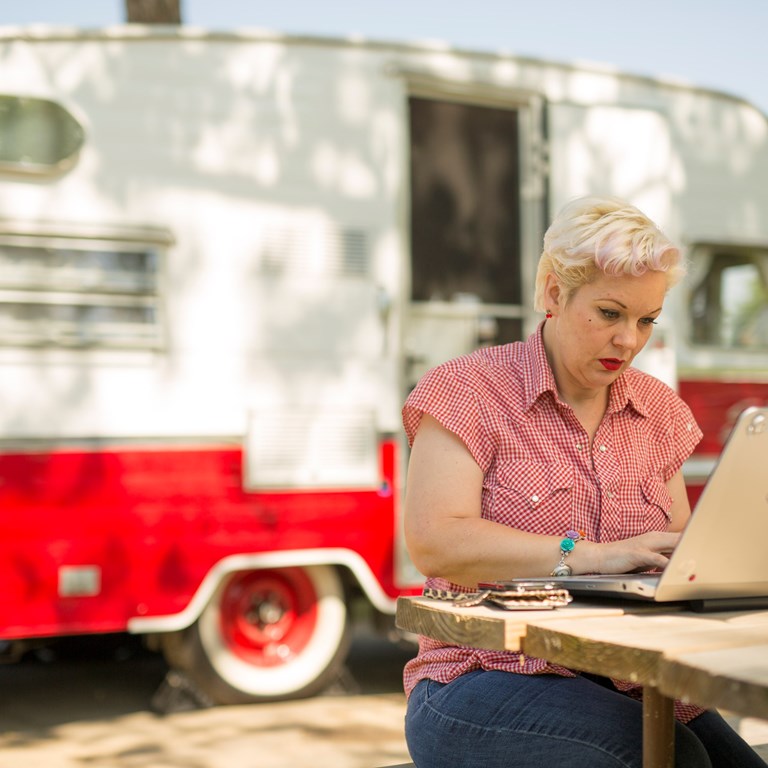 COVID-19 NEW CLEANING PROCEDURES & RECREATION UPDATES
Our camper's health and well-being are important to us. Due to Covid-19 we have updated our cleaning, social distancing guidelines and recreation information.
RECREATION: Due to Covid-19 and county restrictions, you may find that the pool, hot tub, and other amenities may be closed during your visit. We will update available amenities on the recreation page of our website, click here for details.
Registration / Store Area
Guest registration will be done outside upon arrival to reduce contact and someone will lead you directly to your site. Please call: 863-763-0231
There will be a limited number of campers allowed in the store which an employee will monitor to keep you safe.
There will be clearly identified markings on the floor as you check out to keep the safe distance from other campers.
We are encouraging card only payments to reduce touch points.
Campground employees will consistently clean through-out the day high touch areas.
Southside Entrance Guests
1. At this time, campers will be unable to have daily or overnight visitors.
Laundry Room
No more than 3 individuals in the laundry room area at a time
The laundry room will be cleaned a minimum of 3 times a day
Laundry #1 and #3 will be closed
Fitness Room, Game Room and other non-Essential areas
These areas will be closed until further notice,
Meeting Rooms and Recreation Halls
These areas will be closed until further notice
Pool/Hot Tub
The family pool is open with limited access. The adult pool is closed. The hot tub are to remain closed.
Restrooms / Showers
Campgrounds will be cleaning the bathrooms on an hourly basis, please be patient, this is for the health and safety of all our guests.
Cabins
Cabins will remain closed for 48 hours after each reservation and then thoroughly cleaned.
We are asking all guests for their protection to wash all kitchen plates, bowls and utensils before and after usage.
If you need additional linens, please call the front desk and an housekeeper will bring them and leave it on your front porch.
We ask that all Okeechobee KOA Resort guests please follow the following guidelines.
• Not congregate in groups greater than 8 people
• Be no closer than 6ft from another individual to promote social distancing
• Exercise healthy practices such as washing hands frequently & covering any cough or sneeze
• Limit all individuals on a single site to members of the immediate household or living unit
• Comply with all KOA regulations and rules posted and/or presented at the time of arrival
• Comply with all Government rules and laws intended to protect the health of individuals and reduce the spread of COVID-19
Questions? Please give us a call at 863-763-0231 or send us an email at okeechobee@koa.net. Please stay safe and thank you for your patience and understanding!
Tammy, Marc and the Okeechobee KOA Team