Northampton / Springfield KOA Holiday Recreation
Do a little or do a lot. Its your choice here at Northampton KOA. We offer planned activities every weekend and daily when school gets out. We also make a GREAT base camp to explore all that western Mass has to offer.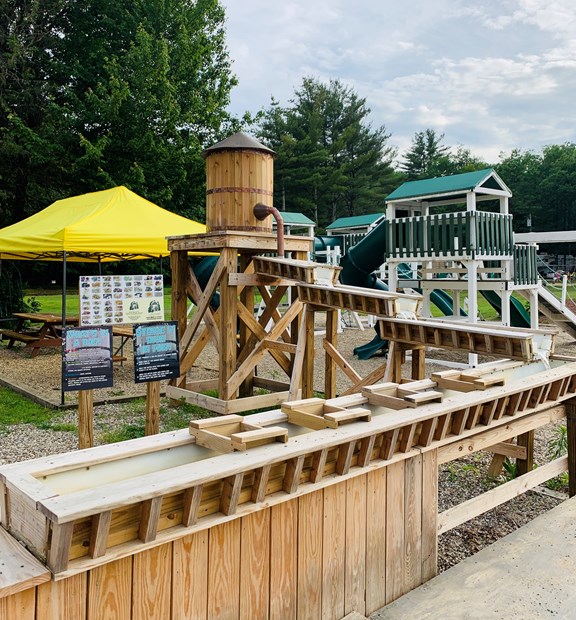 Mining Sluice
Grab your pick axe and sifting pan and come sluice for some goodies! Stop in our store and purchase your mining rough and discover what is hidden inside from fossils to gemstones! The possibilities are endless and no two bags have the exact same items.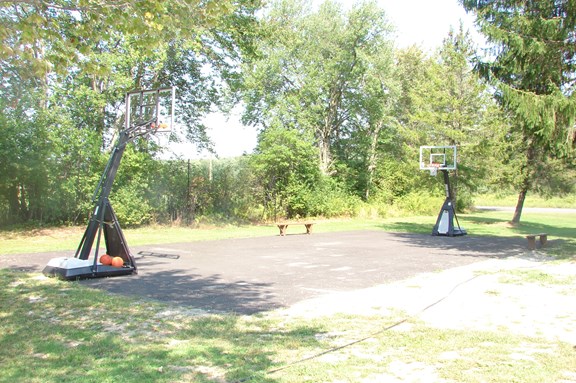 New Basketball Court
Come play on our 1/2 size basketball court with 2 hoops. Located in the front of the campground
Large Inground Swimming Pool
Nothing is better on a hot summer day than a refreshing dip in our crystal clear pool. Open daily from May 22nd - Sept 12th.
Kamp K9 Interactive Dog Park
At KOA, we strive to offer something for every member of your family, which is why we're pleased to offer an interactive dog park! Lose the leash and let your dog run across manicured lawns within our fenced playland designed exclusively for canines!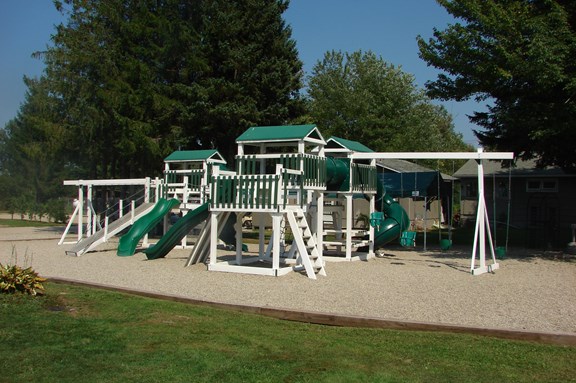 Playground with a Huge Playground Structure
Your kids will spend hours on this playground. It is fun to watch them as their imaginations run wild.
Inflatable Bounce House
Kid's love to bounce and we have a GREAT bounce house open EVERY Day.
Daily Fire Truck Rides
Kids of ALL Ages love this activity. Ride in the front or on the back. This runs twice daily.
Daily Wagon Ride
This activity never gets old. Take a ride around the campground on our Hayless Hayride. We run this activity twice a day on weekends and twice daily during the summer. Once a year even Santa himself likes to take a ride.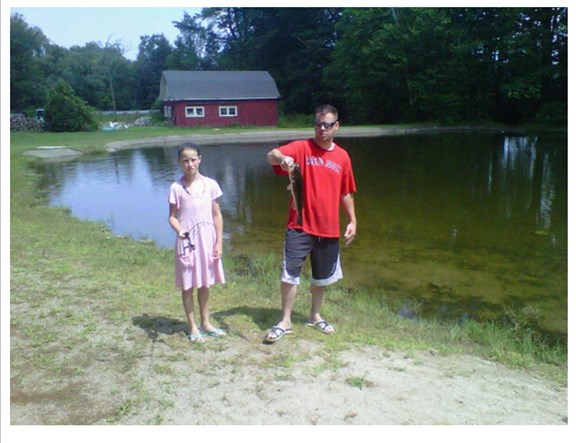 Pond for Fishing
Bring along the fishing gear and enjoy our fully-stocked fishing pond. This scenic water feature boasts beautiful scenery and plenty of fish for catch and release
Arts and Crafts every weekend
The kids love Arts and Crafts. The theme of the weekend sets the project - it could be anything from a gift for mom to decorating their bike for a parade.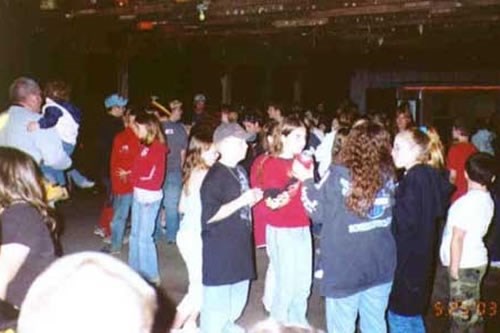 DJ Dances
Come dance the night away at our Saturday Night dance with a DJ, Lighting and more. Music for all ages Wading Pool
This pool was built for the "Little Swimmers" in your family. At only 12 inches deep it's a GREAT way to introduce the little ones to swimming. GREAT Game Room
We have a great game room with pool table, video games and pinball. This is a fun rainy day activity. Six Flags New England
Six Flags New England, the Thrill Capital of New England, has over 100 rides, shows, attractions and is home to New England's largest water park, Hurricane Harbor. New in 2013, Hurricane Harbor is expanding with the thrilling addition of Bonzai Pipelines, the world's first slide complex featuring six drop hatch slides. Guests will step into the 'DrenalineDrop' launching capsule where the floor drops out beneath them, sending them free-falling down the slide. Bonzai Pipelines joins an amazing collection of thrills including the top ranked Bizarro and Batman the Dark Knight. Six Flags is also home to four areas dedicated to children including: Kidzopolis, Looney Tunes Movie Town, Whistlestop Park and Splash Island. For information, call (413) 786–9300 or visit sixflags.com.