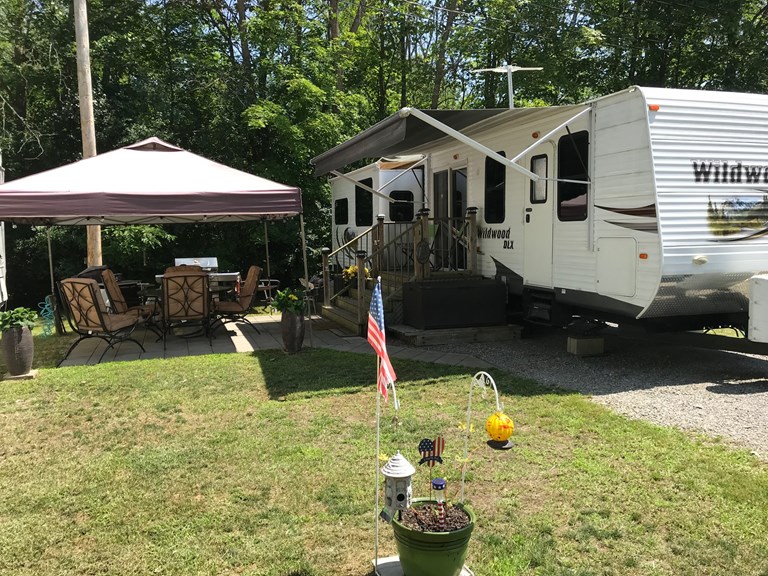 Local Area Attractions Near Niagara Falls North / Lewiston KOA Artpark Concerts ( famous bands)All Summer Tuesdays and Wednesdays with a small charge
A 200-acre New York State park dedicated to the visual and performing arts. Matinees and evening performances held May through September. For more information please call 1-800-659-7275.
Tuesdays  Concerts
Wednesdays  Concerts Casino Niagara
Directly across the border, in Canada spend a day gaming and enjoying one of Canada's premier casinos!

New Pro Golf Course "Hickory Stick" opens to Public
Seneca Hickory Stick is proud to have recently been voted the #6 Best New Course in America by Golf Magazine. Named to reflect the presence of rare and protected Shellbark Hickory trees on site, Seneca Hickory Stick features a picturesque layout highlighted by tranquil lakes and ponds, native plants and grasses that are surrounded by large mature trees. The Robert Trent Jones II design weaves its way through some of the finest topography for golf in the entire region. Combining the absolute best course conditions and customer service levels in the area, Hickory Stick redefines Premium Daily Fee Golf in Western New York.

Niagara Falls - Maid of the Mist - Cave of the Winds
Venture down a series of wooden walkways leading to Bridal Veil Falls, where you will be only an arms-length away from the thundering water. Cave of the Winds is open mid-May thru September daily from 9:30 a.m. to 7:30 p.m. and mid-September thru October daily from 10 a.m. to 5 p.m. Open holidays. If walking is not for you, enjoy a boat tour of "Maid of the Mist." This is a 30-minute boat ride that takes you right up close to one of the Wonders of the World as you pass by the base of the American Falls and into the ring of the Horseshoe Falls experiencing the magic of the mist. Open May thru October and holidays.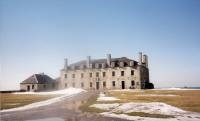 Old Fort Niagara
At Old Fort Niagara view original pre-revolutionary stone buildings, ancient fortifications, exhibits, demonstrations and living history. Open daily 9 a.m. to late afternoon. Open holidays.

Niagara Wine Trail
Experience the beautiful countryside of our area as you spend the day traveling from one winery to another. With more than 20 wineries to visit it will be a day to remember!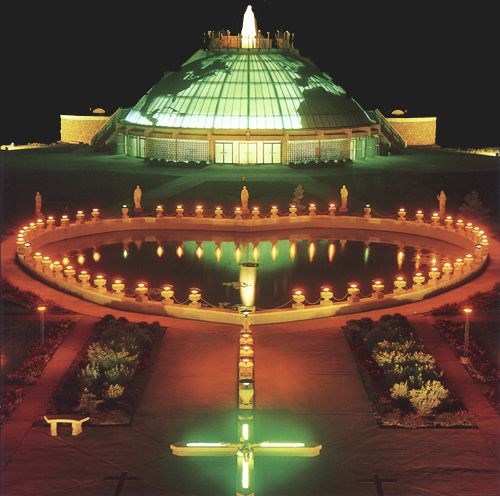 Fatima Shrine
Since 1954, Our Lady of Fatima Shrine has become a place of natural beauty, art, communal prayer, and renewal to thousands who visit the unique buildings and grounds each year. The magnificence and natural beauty of the Shrine is highlighted by an awe-inspiring Dome Basilica covered with two layers of glass and Plexiglas, with a contour of the Northern Hemisphere of the globe. From the top of the Dome, visitors can view the entire Shrine grounds and surrounding countryside.
1023 swann rd
lewiston, NY 14174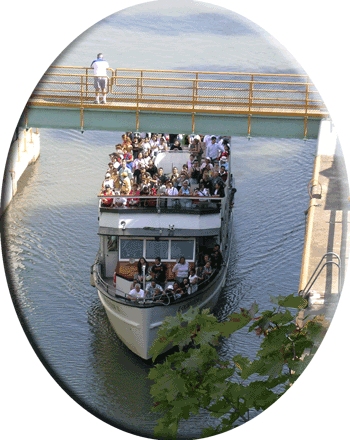 Lockport locks and Erie Canal Cruises
Take a narrated cruise along the historic Erie Canal and experience going through the engineering marvel of Locks 34 & 35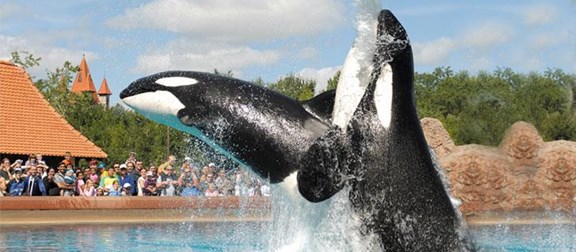 Marineland Theme Park
Just a short drive across the border, in Canada where you will find spectacular marine shows, unique wildlife displays and exciting amusement rides, Marineland features attractions for the entire family. Summer hours are 9 a.m. to 6 p.m. (July and August). Off season hours are 10 a.m. to 5 p.m. Rides are open May 18 through September 29 and the park is closed November to early April. There is one price for all attractions, and free parking.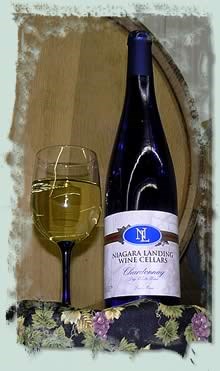 Free Wine Tasting on weekends!
Free wine tasting on weekends with donation to kids with cancer. Ice cream social, for the big or little kids  is usually at the same time. Afternoons on our porch .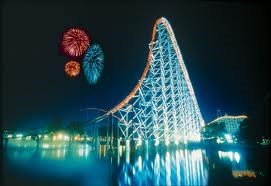 Darien Lake Amusement and Water Park
Only 45 minutes away from New York's coaster capital and largest water park! Also a great outdoor venue for today's best musical entertainment! Check out GoDarienLake.com for upcoming events!
Old Fort Niagara
View original pre-revolutionary stone buildings, ancient fortifications, exhibits, demonstrations and living history. Open daily 9 a.m. to late afternoon. Open holidays.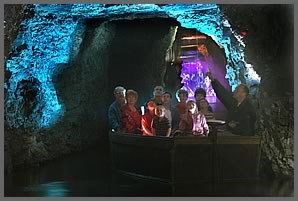 Lockport Cave and Underground Boat Ride
Experience history as you take a tour through the Erie Canal Lockport Locks and then take a ride on a one of a kind underground boat ride!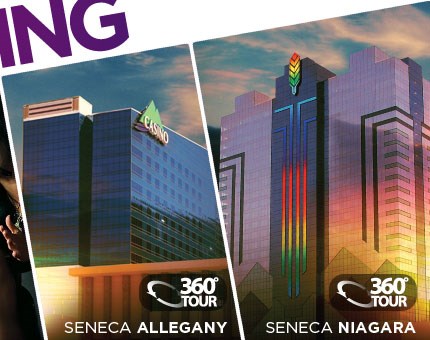 Seneca Casino
Enjoy world class gaming, award winning dining and entertainment at the Seneca Casino only 12 short miles away from the campground!

Fantasy Island
Only 20 minutes away with rides and attractions for the whole family at a reasonable price! Discount coupons available!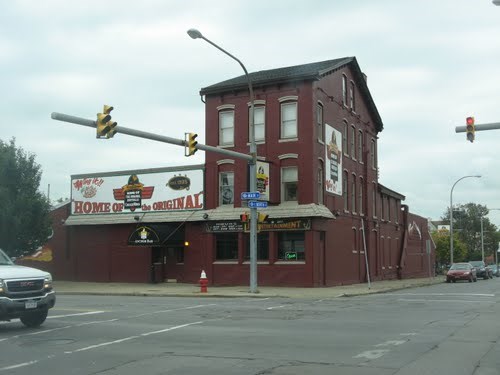 Anchor Bar
Although many have tried, no one can duplicate the original Buffalo Wing. The Anchor bar is the home of the "best wings in the world" but if you want the inside scoop ask at the campground when you check in!

Toronto
Just one and one-half hours to Blue Jay's Baseball! Other attractions include Hockey hall of fame, Labatts brewing company, Ontario Place, Canadian National Exhibition, Ontario Science Center, Toronto Zoo, C N Tower, Casaloma Castle, fine dining and high end shopping!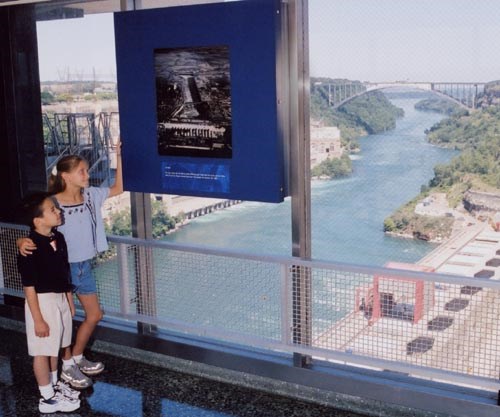 Niagara Power Projects Power Vista
There's plenty to experience at the power vista. Check out the observation deck perched 350 feet above the Niagara River Gorge where you can see the churning waters that carved the world famous Niagara Falls. There are over 50 interactive exhibits to keep the family busy for the day. Admission is free!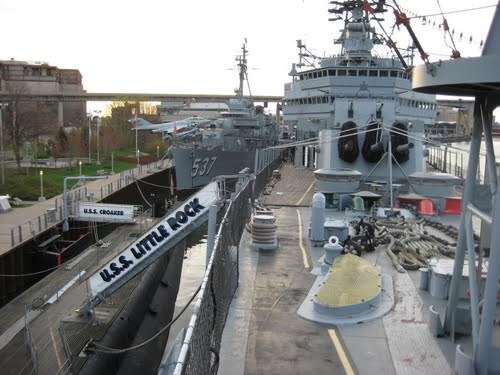 Naval & Military Park
The Naval and Military Park takes you inside history with incredible exhibits and displays including actual historic documents, uniforms, military gear, photographs. You can also go aboard a WWII U.S. Destroyer and Submarine!

30 Mile Light House on Lake Ontario
tours start May 17,2012, wed thru Sun 9-5, Monday and Tuesday 2-4

Skylong Tower in Canada
Skylong towner in Canada with revolving dining at the top