Niagara Falls / Grand Island KOA Recreation
Look at all the fun things to do here at the Niagara Falls/Grand Island KOA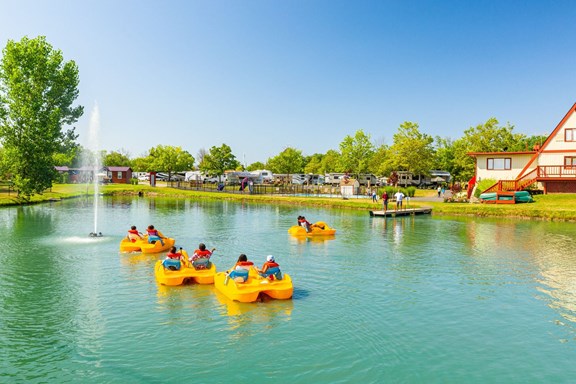 Boat Rentals
There is nothing more relaxing and exciting than gathering up your loved ones, and enjoying some sunshine on the pond.  There won't be a shortage of laughter, and the memories made will last a lifetime. Boat rentals $6 for 1/2 hour and $10 for an hour.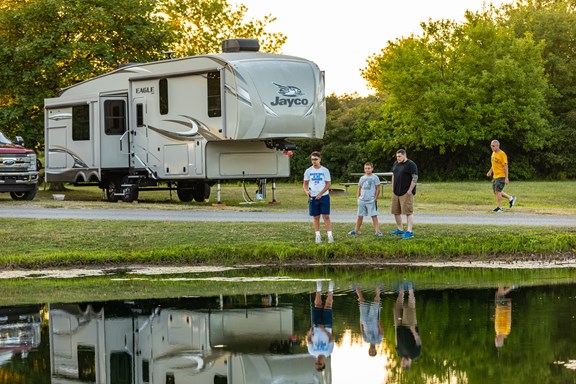 Catch and Release Fishing Ponds
There is nothing like that moment when a tug of the line changes your whole day. Try your luck in one of our catch and release ponds and secure bragging rights for the trip.  No license needed to fish at the KOA.  See if you can lure in a nice Bass, Sunny, Carp or Bluegill.  Grab some live night crawlers from the General Store and head for the water.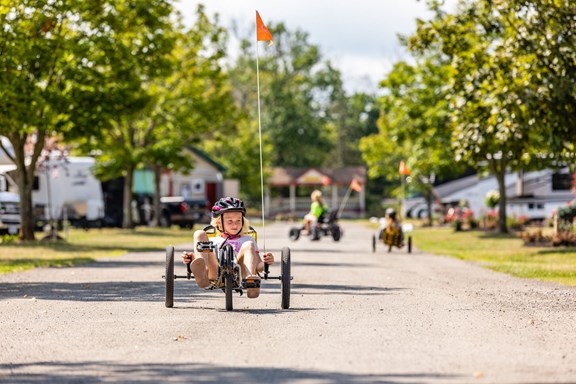 Banana Bikes
Take a spin around the campground on one of our Banana Bikes, $6 for 1/2 hour or $10 for an hour!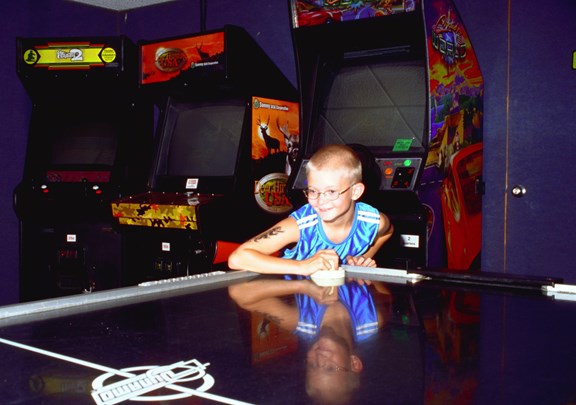 CLOSED - Video Arcade
DUE TO COVID-19 THIS AREA IS CLOSED UNTIL FURTHER NOTICE
Challenge your group to a little throw back arcade action. Dads can show their kids how its done in our coin operated video arcade. Hours of laughs await!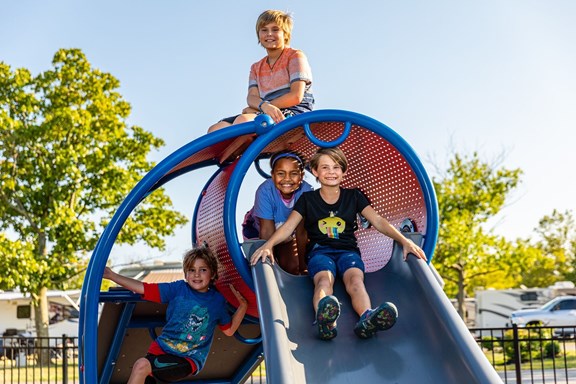 CLOSED - Playgrounds
DUE TO COVID-19 THIS AREA IS CLOSED UNTIL FURTHER NOTICE.
The little ones can burn off all of that extra energy! With multiple playgrounds positioned throughout the park, kids big and small can run, climb, slide, and swing their way to a good time. Pick a favorite playground, or try them all! It's up to you.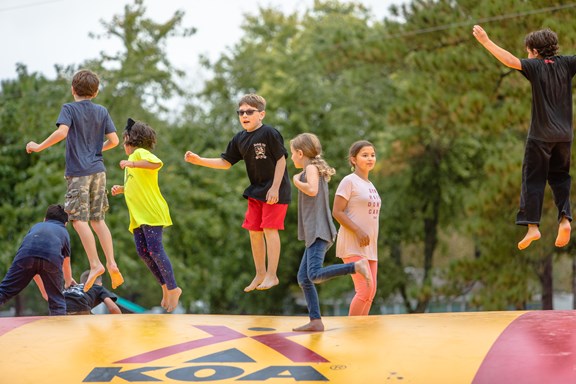 CLOSED - Jumping Pillow
DUE TO COVID-19 THIS IS CLOSED UNTIL FURTHER NOTICE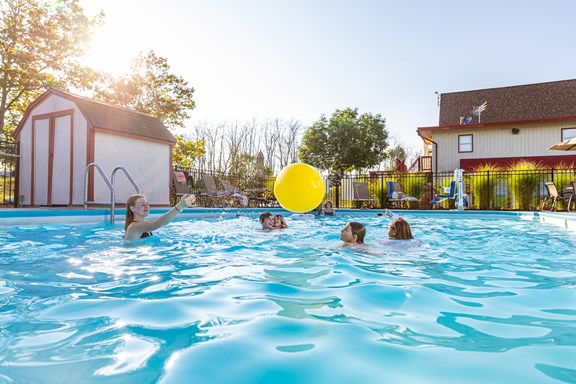 Heated Pool
Make a splash in our heated pool! Kids, parents, grandparents, and everyone in between will love to take a dip in our refreshing water. 
Pools open Memorial Day weekend - Labor Day weekend.  Heated pool should open July 4th weekend.
Social Distance local laws apply.
Kamp K-9
Let them run with the wind in their fur! Our Kamp K-9 dog park will make sure your furry family members get to mingle, run, and enjoy their camping trip as much as you enjoy yours.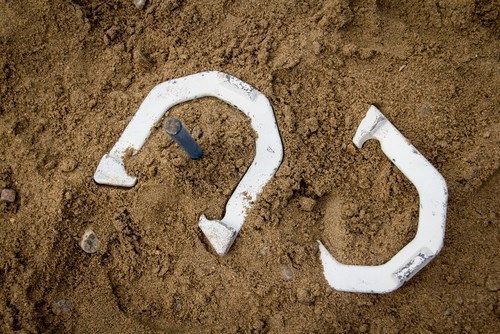 Horseshoes
Challenge your friends old or new to an ole' time favorite game of horseshoes.
Bingo
Bingo is a great way to relax with family and friends ( Wednesday FREE Bingo June 24 - Labor Day Weekend).
Arts & Crafts
Let's see how creative you can be.  We will have something different to make each week ($ Wednesday  - Friday from Father's Day weekend - Labor Day weekend).
Ceramics
Be creative and paint your own ceramic bank, choose from several different designs ($, Thursday's Father's Day weekend - Labor Day weekend).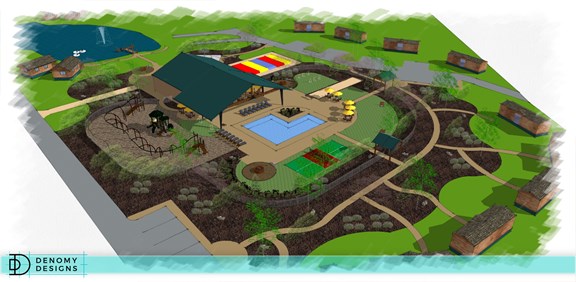 Activity Park
COMING SOON! New activity park with fun for the whole family. Play, jump, swim, compete as you enjoy all the new amenities that will make for some great camping memories.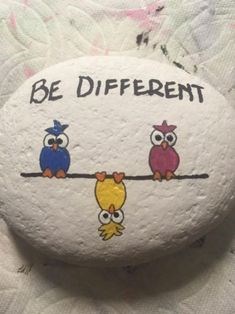 Rock Painting
Let's spread the joy throughout the campground. Rock painting is so much fun and a great way to show your creative side. We'll bring the paint and the rocks, and you design a masterpiece. Once you're done you can hide them throughout the campground for others to enjoy.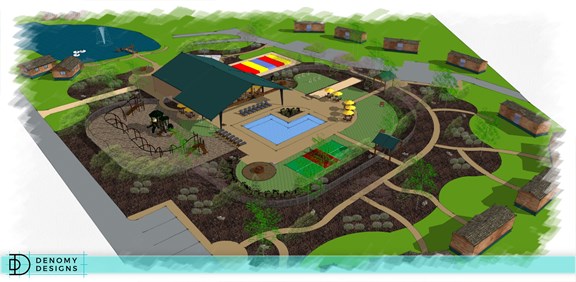 Sports at the Activity Park
The activity park is new in 2020 and fun for all ages. Bring your swimsuit to enjoy the heated pool, get competitive with a game of basketball, ladder ball, bocce, horseshoes, pickleball, or corn hole; while the kids have fun at the jumping pillow. There is so much fun to be had, so bring your friends or come make new ones.
Colortime Crafts
Come on over to the Recreation Outpost Friday's 3:30 pm for our Colortime Craft.  Select from pillowcases, back packs and tote bags to color with markers for $6.
Local Area Recreation