IMPORTANT ANNOUNCEMENT TO ALL VALUED KOA CAMPERS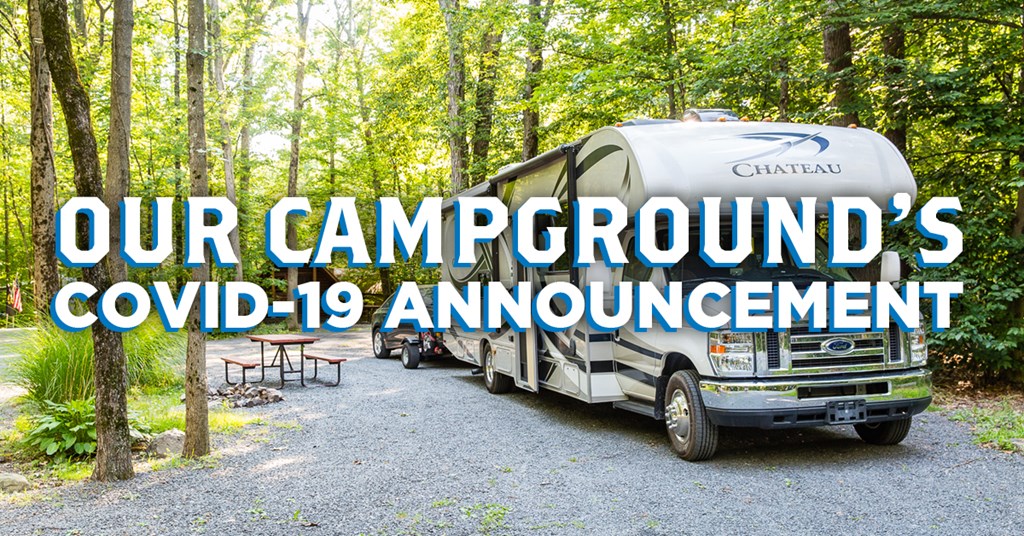 New York City North/Newburgh KOA Guest:
The world is rapidly changing in response to COVID-19. We understand that while our country is dealing with and recovering from this crisis, camping and outdoor recreation with reasonable safeguards is important to our overall well being. As an upcoming guest at the New York City North/Newburgh KOA, we want to communicate to you what amenities you can expect to be available during your stay as well as our expectation that your camping party adheres to the safeguards we have put into place during this time for the safety of our guests and employees. The amenities being open or closed during your stay and our safeguards are based on the recommendations and conditions set by the CDC, state, and Ulster County and will be re-evaluated and updated based on the most current information. This document represents the conditions of operations at the time this document was created, and conditions may vary as restrictions are lifted or added.
Face coverings are required in all public buildings.
The Following amenities will be open:
* Camp Store 9AM-5PM Sunday thru Thursday & 9AM-8PM Friday & Saturday
* Restrooms & Showers
*Laundry Facilities
*Community Fire pit
*Basketball and Volleyball courts-Bring your own ball
The Following amenities will be closed:
*Snack Bar and Wine Store
* Bike Rentals, Mini-golf, Climbing Wall )
* Game Room
While you are our guest at the campground, the following safeguards will be in place. Following these safeguards is mandatory if you choose to stay at the campground:
Adherence to social distancing throughout the campground
All group gatherings are strictly prohibited. All gatherings must be of 10 people or less, while obeying social distancing standards. No exceptions.
Stay home if you are not feeling well
Wash your hands often. Cover coughs and sneezes.
We will do our part to provide social distancing at check-in and throughout your stay. We will clean and disinfect meticulously. With your efforts and ours, you should experience a safe, healthy, enjoyable time at the Newburgh KOA. It is of paramount importance that we keep you and our other guests and employees as safe as possible. If you choose not to adhere to these mandates, we reserve the right to ask you to leave the campground immediately.
We are looking forward to your upcoming stay at New York City North/Newburgh KOA and we thank you for your understanding.