Missoula KOA Holiday Recreation
Our wish is to provide a beautiful, safe, fun and enriching place to vacation. Spirits will be renewed after a stay with us and our friendly, helpful staff. The activities listed below are open from MEMORIAL DAY WEEKEND TO LABOR DAY unless stated otherwise.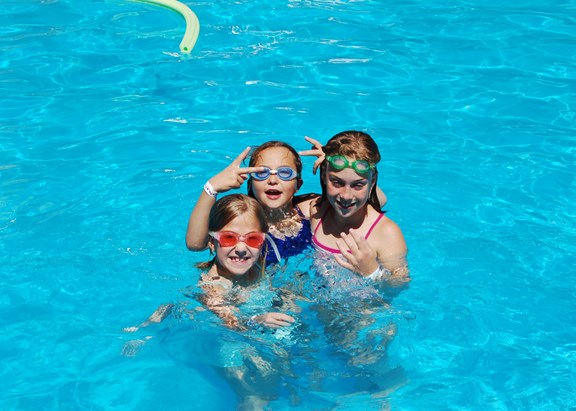 Heated Swimming Pool & Two Hot Tubs
Enjoy a dip in our pool! On a hot summer day, it is most refreshing! Our pool is available for your enjoyment from Memorial Day Weekend thru Labor Day each year. Coded wrist bands are required for entrance into the pool area - pick them up at the registration desk. We require that an adult accompany children under 14 years of age. Although we have a pool attendant, they are not lifeguards! WE DO HAVE AN ADULT ONLY SWIM (no children under 18) from 10 PM until 10:30 PM nightly (unless posted otherwise). Summer pool hours are generally from 9 AM until 10 PM (unless posted otherwise). The pool is 3 ft at the shallow end and goes up to 5 ft. Our pool is great fun for the entire family. Missoula KOA has 2 hot tubs. Relax in a bubbly tub after driving all day. What a way to enjoy the evening. Adults only in the hot tubs (18 years plus).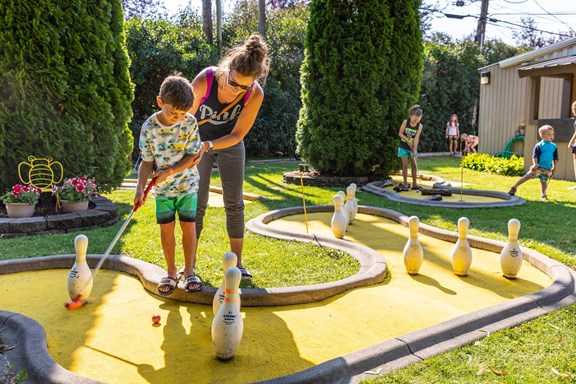 KOA Yellow Mini-golf
We have a 9-hole mini-golf course with KOA yellow grass! Mini golf is FREE to all our camping guests. Check out your golf clubs & score cards at The KOA Mountain Mercantile.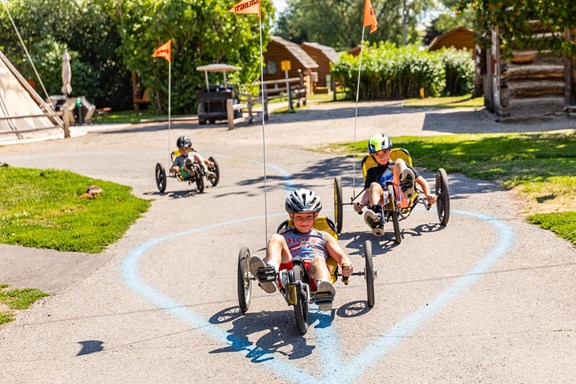 Fun Cycle Banana Peel Bike Rentals $
Experience the excitement that comes with the Fun Cycle low rider bikes. You steer this sleek, low recumbent cycle with your body - grab the handles and you're on your way to the ride of your life. Your legs get a great workout, but you'll never notice because you're having so much fun. Everyone loves the action - it's the coolest ride to peddle down any bike path. At the Fun Center, you can rent Fun Cycle and Banana Peel bikes. We have a designated trail around the campground for the Fun Cycles to ride on. Follow the indicated lines on the pavement. The cost for rentals is only $3.50 per ½ hour. A  parent's signature and a bike helmet is required. Bring your own helmet or a KOA provided helmet will be available for use. Fun Cycle Rentals available during our summer season, Memorial weekend to Labor Day Monday.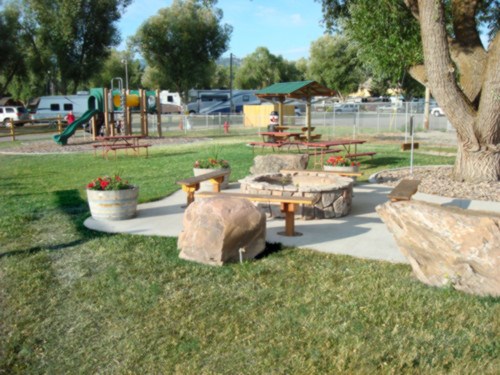 Playgrounds & Group Fire Pit Area
We have two playgrounds for the entertainment of our young guests and the young-at-heart! Check out the slides, swings and jungle gyms or available at the Fun Center volleyball, basketball and badminton equipment for our guests to use. At Elmer's park a large fire pit area is available for groups and individuals. Seating around the fire pit and picnic tables are available to relax on. It is a beautiful area for you to watch the kids play, or enjoy a relaxing fire in the evening.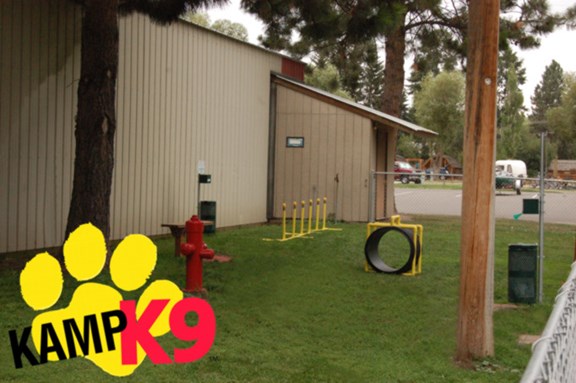 Kamp K9 / Doggie Park
At Missoula KOA, we strive to offer something for every member of your family. Which is why we're pleased to announce our special playground set aside for your pets, Kamp K9. It is a fenced-in area featuring obstacles and plenty of room for Fido to run free. Shaded benches available to relax and enjoy the fun.
Local Area Recreation