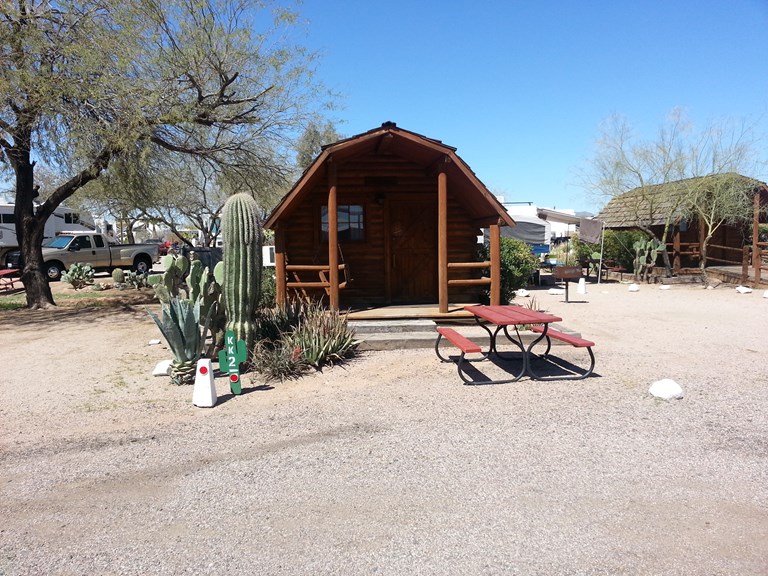 Local Area Attractions Near Mesa / Apache Junction KOA
Our campground is just minutes away from many area attractions. Use our KOA as your basecamp to take in all the sights our area has to offer!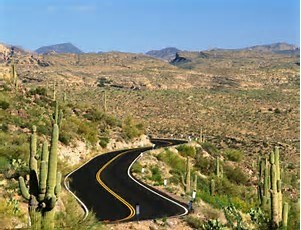 The Apache Trail
A rich vein of history runs through this region. The Apache Trail once served as a stage coach and freight wagon route from Mesa to Globe. Indians, cowboys and miners have all roamed the mysterious Superstition Mountains. Jacob Waltz's Lost Dutchman Mine is still waiting to be discovered in a hidden canyon.
Today, the Apache Trail remains a treasure chest of adventure. Discover here a most fascinating ecosystem. Experience the breathtaking canyons, desert lakes, towering saguaro cacti and desert wildflowers. Keep a sharp lookout for desert bighorn sheep, coyotes, and rattlesnakes.
It takes more than a day to do Apache Junction
Explore the intriguing history of the area by visiting the museums, prehistoric Native American ruins and a century-old stagecoach stop. At the ghost town, try your hand at panning for gold or take a ride through the desert on a narrow gauge railroad, and remember to take home some prickly pear fudge!
Hike mountain trails or book an off-road jeep tour. Catch the cowboy spirit on a horseback adventure. Fish a desert lake or float through narrow canyons on a steamboat. For dinner, loosen your belts at the old Mining Camp Restaurant or enjoy a Branson-style stage and dinner show. Stay and Play in Mother Nature's Theme Park!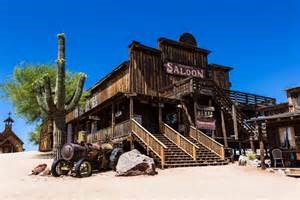 Goldfield Ghost Town - The Valley's Only Authentic Ghost Town
Enjoy over 20 Goldfield Shops, Exhibits & Attractions from the Old West. Tour the famous Goldfield Mine, take the family for a Narrated Scenic Ride on Arizona's Only Operatin' Narrow Gauge Railroad. Treat the Family to Fancy Vittles at the Mammoth Steakhouse & Evening Entertainment in our 1890's Saloon. Located in the Shadow of the Legendary Supersition Mountains. Goldfield Ghost Town features: Rock Shop, Old Tyme Photos, Ice Cream Parlor, General Store, Gourmet Shop, Fudge Shop, Exotic Cactus Shop, Baked Goods, Western Wear, Live Reptile Exhibit, Steakhouse & Saloon, Blacksmith, Gold Panning, Goldfield Museum, Old West Shooting Gallery. Phone 480-983-0333
Web Site: www.goldfieldghosttown.com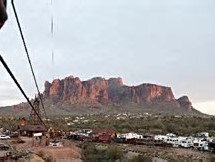 Superstition Zipline
Let us take you on a breathtaking journey...The Valley's Newest Attraction at Goldfield Ghost Town. The Superstition Mountain has a new experience to add to the mystery, history, and wild abandonment, that legend holds those daring enough to ride. Descend from above the desert and amongst these mountain tops changed forever. Perched 115 feet in the air this non-extreme, partner-paired zipline, hoists and sends you soaring across the Superstition Mountain range at over 30 miles per hour. This family friendly attraction will have you darting through the desert sky while taking in a birds-eye view of all the surroundings. Phone 480-982-0075. Web site: SuperstitionZipline.com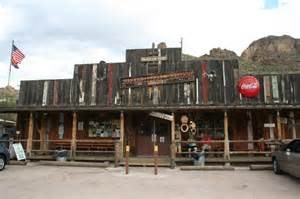 Tortilla Flat, Arizona
18 miles NE of Apache Junction on Hwy 88.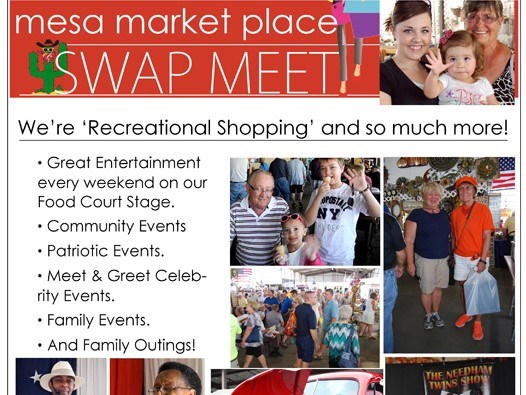 Mesa Market Place Swap Meet
Recreational shopping with local flair! Free parking & Admission. Live Music, too! Open year round. Only 10 minutes from our campground. www.mesamarket.com
Signal Butte & Baseline Rd
Mesa, AZ 85119
Local Area Recreation Near Mesa / Apache Junction KOA
Golf
Enjoy the many golf courses in the surrounding area.
Hiking
Nearby hiking at Lost Dutchman State Park and Silly Mountain
Nearby Lakes
Visit nearby Canyon Lake, Saguaro, Apache and Roosevelt Lake for fishing, boating, and jet skiing!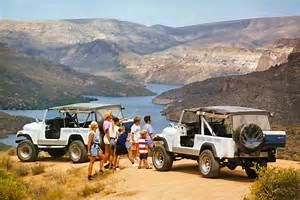 Desert Jeep Tours
Guided Desert Jeep Tours available in the area.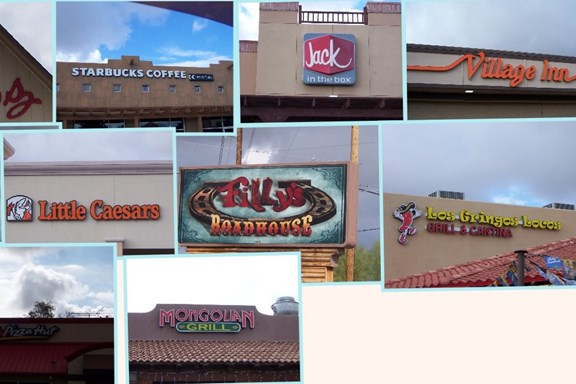 Dining
Everything from fast food restaurants to fine dining and everything in between!