Local Area Attractions Near Louisville South KOA Holiday
The many great attractions in and around Louisville makes this a fantastic area to visit. From the world famous Churchill Downs to the local flea market you will always find something to do.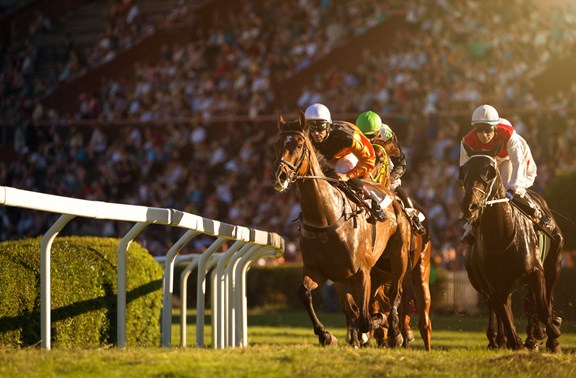 Churchill Downs
America's most historic thoroughbred racetrack was established in 1874 and is the oldest continuously operated racetrack in the US. The first Kentucky Derby was held in May 1875. The track is a one-mile oval and the facility covers 166 acres. The grandstand, with its twin Edwardian spires, was built in 1895 and is a National Historic Landmark. The spring meet runs from late Apr. until early July. The Kentucky Derby is run on the first Saturday in May. The fall meet runs from late Oct. through late Nov. Racing Wed-Sun.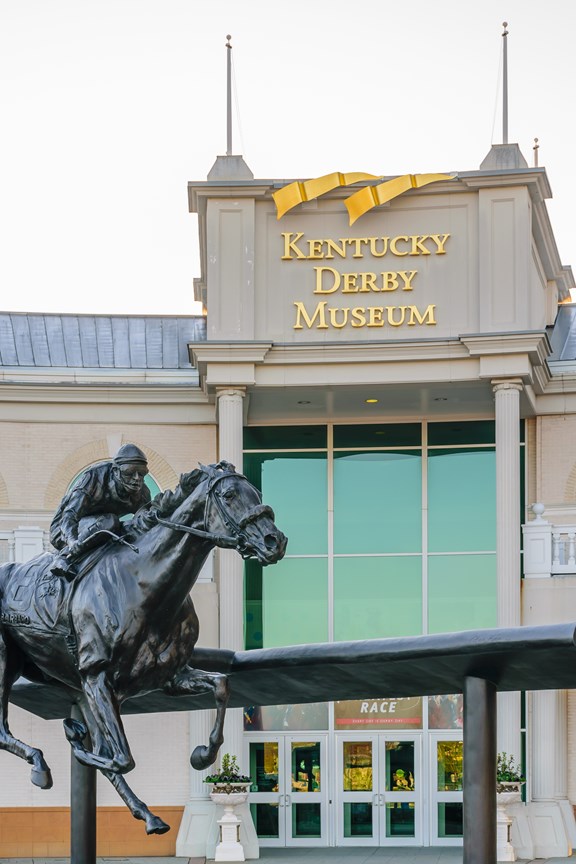 Kentucky Derby Museum
Experience the excitement of the Kentucky Derby every day at the newly renovated Kentucky Derby Museum, the world's largest museum of its kind. Enjoy hands-on computerized exhibits, 360-degree multi-media show and a resident retired racehorse. Tour Behind the Scenes of Churchill Downs to see the Jockeys' Quarters, Millionaires' Row and the Press Box or take the Barn and Backside Tours. 704 Central Ave. 502 637 1111
Louisville Slugger Museum and Factory
Home to the manufacturer of the most famous baseball bat in the world, the Slugger Museum offers tours every 20 minutes and awards a miniature souvenir bat to everyone who takes the tour. Visit the place that has supplied bats for the great American pastime for over 100 years - the home of the official bat of Major League Baseball. Factory tours run from 9 a.m. - 4 p.m. daily. Admission is charged. Wheelchair accessible. This attractions is located in downtown Louisville. Call (877) 7-SLUGGER for more information.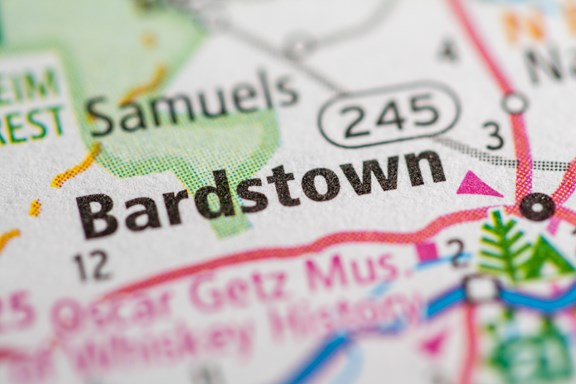 Historic Bardstown
Home of the original "My Old Kentucky Home." The rich heritage includes bourbon, trains, the Civil War, religious history and "Stephen Foster-The Musical." www.visitbardstown.com. 502 348 4877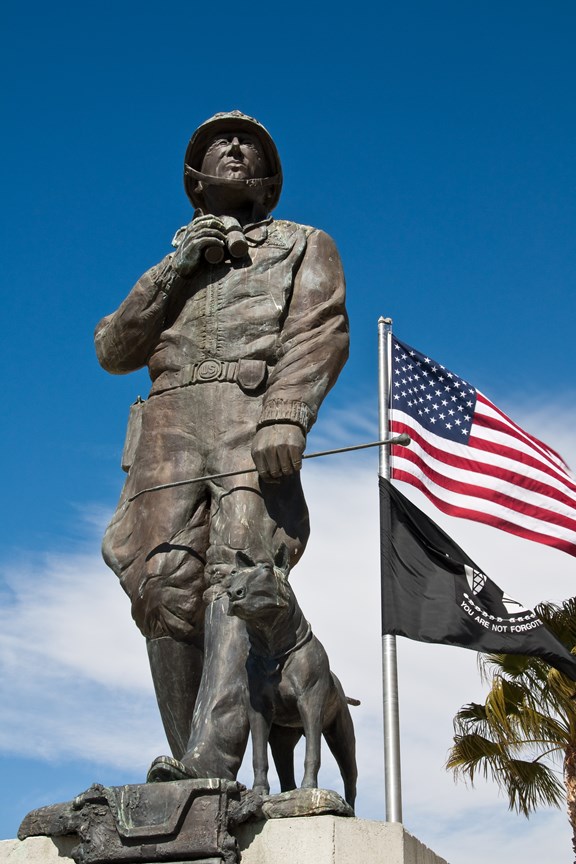 Patton Museum of Cavalry and Armor
The Patton Museum was created to preserve historical material relating to Cavalry and Armor. See a wide array of weapons and armor, including tanks, and an exhibit on George S. Patton, Jr. The museum is open year-round on weekdays, 9 a.m. to 4:30 p.m., Holiday and weekends: May through September, 10 a.m. to 6 p.m.; October through April, 10 a.m. to 4:30 p.m. Closed December 24, 25, 31 and January 1. The museum is open to the public, offers free admission and self-guided tours are available. The museum is located at Fort Knox, 20 miles south of Louisville.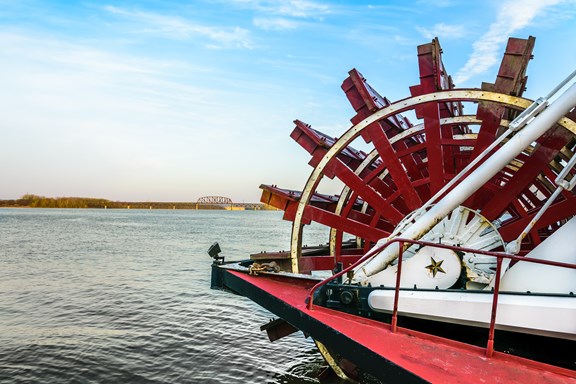 Belle of Louisville
The authentic steam-driven paddlewheeler opened her 97th season Memorial Day weekend. Public Cruises on the beautiful Ohio River are scheduled Friday and Saturday cruising noon-2 pm and Sunday 2-4 pm. Sunday cruises feature a live bluegrass band June-Oct. Thurs Sunset Dinner Cruises Thurs. 7-9 pm. Boarding one hour before cruises. Sightseeing cruises available. A buffet is available with reservations 72 hours in advance. The Wharf, 4th St. and River Road,. 502 574 2992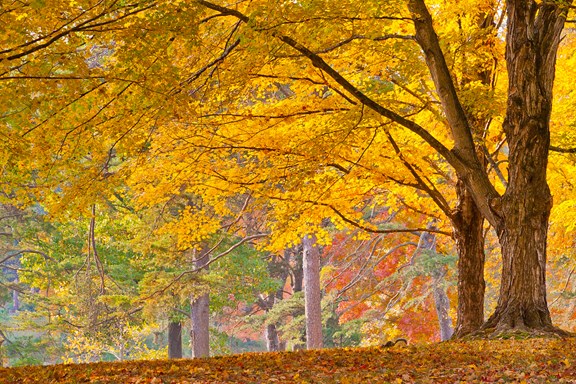 Bernheim Arboretum and Research Forest
This arboretum's motto is "Connecting people with nature." You can connect with nature as you and your family stroll the Canopy Treewalk, observe more than 250 species of birds, and enjoy the natural beauty of three lakes. Other activities at Bernheim Forest include geocaching, dog walking, bike riding, hiking and educational classes. In the old visitor's center, be sure to view the rotating art exhibit. For more information, call 502-955-8512.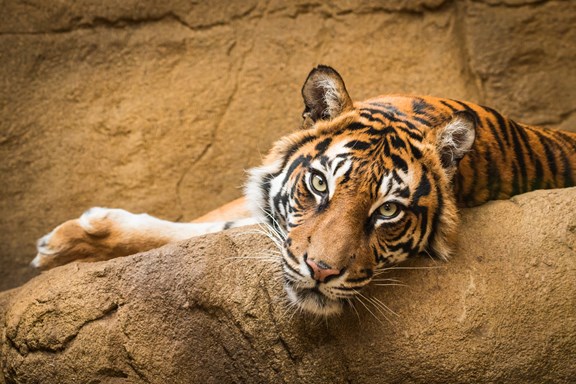 Louisville Zoo
See more than 1,700 exotic animals in naturalistic habitats on 134 rolling acres filled with amazing botanicals. Spend time watching western lowland gorillas forage at Gorilla Forest and get up close and personal with tigers during daily training demonstrations. Visit parrots at Lorikeet Landing.
New in Spring 2011 is Glacier Run Bear Habitat. Dont miss the playgrounds, splash park, petting zoo and gift shop, indoor and outdoor restaurants. Open daily year round. off I 264. 502 459 2181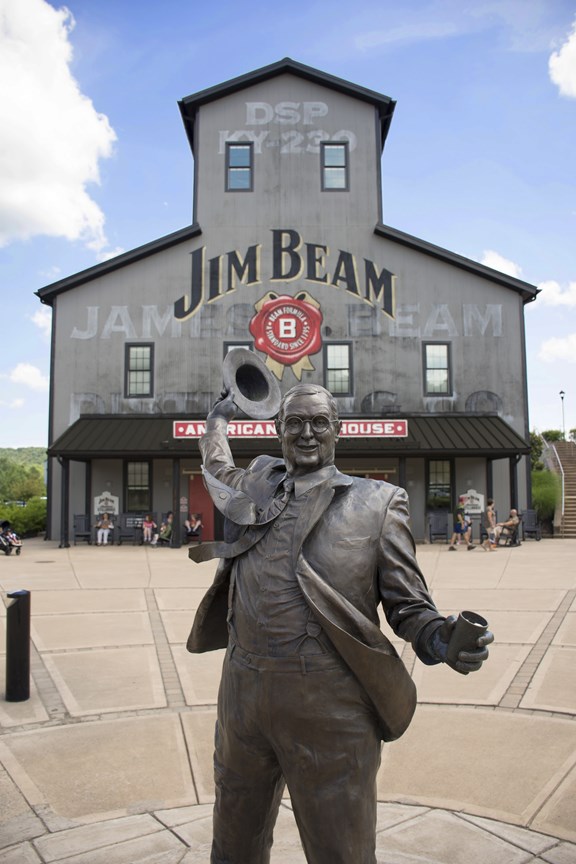 Jim Beam Distillery
Enjoy FREE tours at the Jim Beam Distillery . The film presentation about the Beam Family and the early history of bourbon production is a great way to learn about a fascinating Kentucky tradition. A self-guided tour through the distilling process, an 1800's cooperage display and a walk around the grounds gives one the feeling of going back in time over 200 years. The Homestead, adjacent to the Outpost, offers a glimpse of the Beam Family history. See the warehouse filled with 20,000 barrels, bourbon tasting. Location: 149 Happy Hollow Road, Clermont, Kentucky. KY 245, Exit 112 of 1-65 at Clermont. For more information, call (502) 543-9877.
Mammoth Cave National Park
Venture into the world's longest cave system... more than 365 explored miles. While you may enjoy the adventure of a self-guided tour, guided educational tours are available, too. Mammoth Cave National Park also offers boating, fishing, hiking and horseback riding.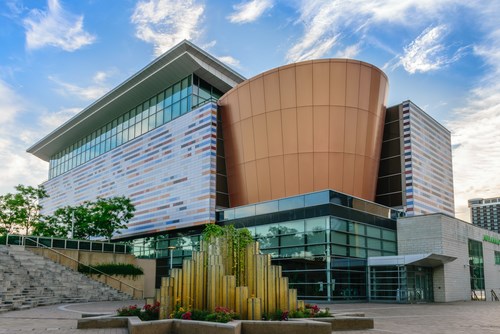 Muhammad Ali Center
The 93,000 sq. ft. center is an international cultural and educational center guided by the ideals of Muhammad Ali- respect, confidence, conviction, dedication, spirituality and giving. It aims to carrry on Muhammad's legacy and continue his life's work through an immersive"visitor experience," global outreach and educational initiatives. 114 N. 6th St. 502 584 9254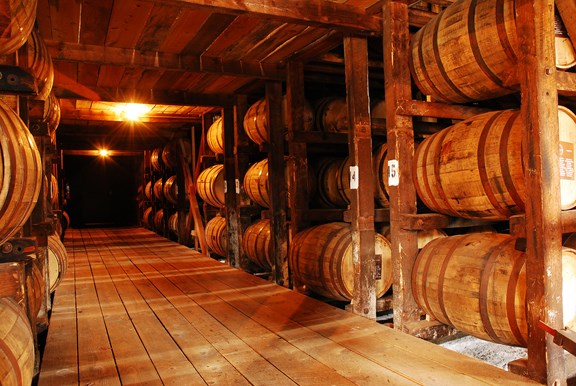 Maker's Mark Distillery
Stop by the only distillery to be declared a National Historic Landmark. The Maker's Mark distillery tour includes stops at the old master distiller's house, which dates back to the 1840's; a toll house; a fire hall complete with an antique fire truck; and the "still" house - ironically the one stop bustling with the most activity. Purchase a Maker's Mark souvenir bottle and personally hand dip in signature red wax. For more information, call (270) 865-2099.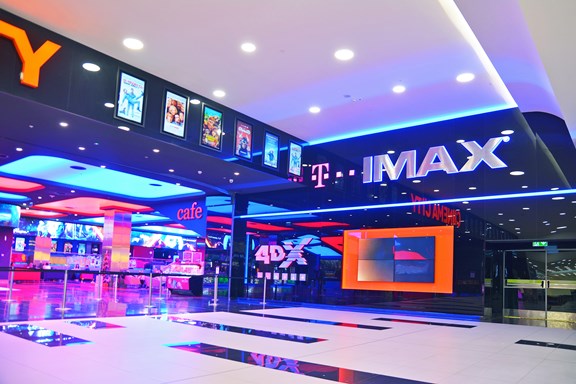 Louisville Science Center and IMAX Theatre
The Louisville Science Center, on historic West Main Street, features 40,000 square feet of hands-on fun and a four-story IMAX Theatre. Permanent exhibits include THE WORLD AROUND US, which brings natural and earth sciences to life; THE WORLD WE CREATE, a celebration of the creative thinking that makes scientific advancements possible and KidZone. 727 W. Main Str, 502 561 6100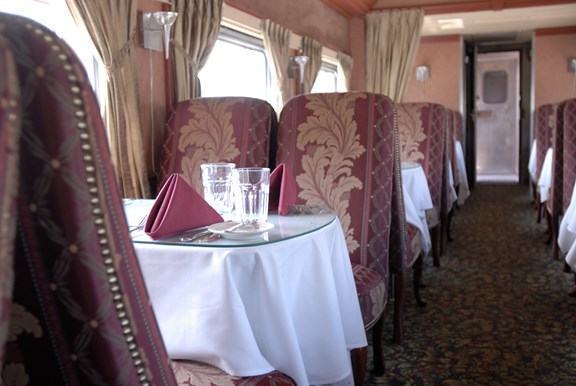 My Old Kentucky Dinner Train
Return to a time when life was slower with a ride on a vintage 1940's dining car. Enjoy a delicious meal, gracious service and beautiful scenery during your two-hour trip. Open year round, schedules change seasonally. Admission is charged. Call 866-801-3463 for reservations. The train is handicap accessible and is located in Bardstown, 40 miles south of Louisville; I-65 S, Exit 112.
Yum Center
Louisville's new multi-purpose arena on the banks of the Ohio River provides 721,762 sq. ft. of space and more than 22,000 seats, 34,000 sq. ft. of meeting space. Home to University of Louisville baskeball this venue is also ideal for concerts, meetings, family shows, ice shows and sporting events. 1 Arena Plaza, 502 690 9000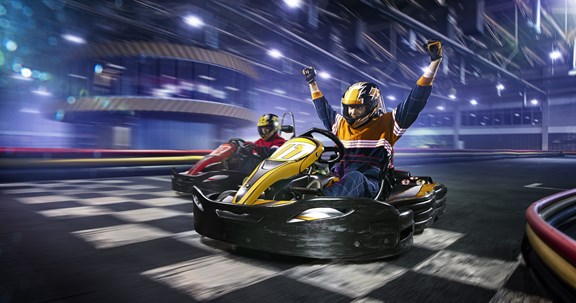 Kart Kountry
This family entertainment center, just 15 min. S of Louisville, features the longest go-kart track in the world-over 1.5 miles. Five sizes and speeds of go-karts allow all ages to drive. There is also an 18-hole miniature golf course as well as a trampoline basketball game, bumper boats and a huge air-conditioned game room offering new and classic arcade games. Open daily weather permitting. I-65S exit 117, Paroquest Springs Dr., Shepherdsville, KY.,502 543 9588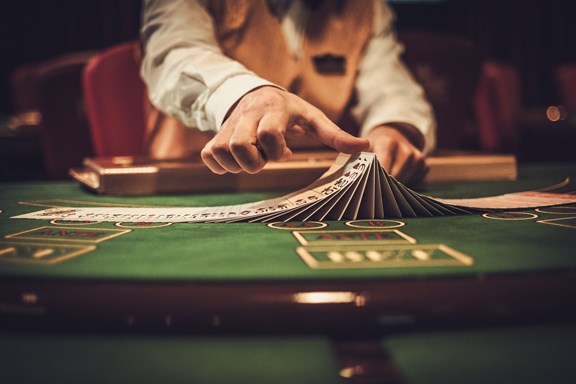 Caesars Southern Indiana Casino
Stay with us and visit the new, Caesars Southern Indiana Casino!
With a picturesque riverfront setting on the Ohio River, and convenient access from Louisville, Evansville and Indianapolis.
(This casino was the river boat casino.) Many new Gaming Tables, Slot machines, and Sports betting. you'll be sure to find a game that's right up your alley. 
Casino open 24hrs. I-64 W. to exit 123, S. on IN 111. 20 minutes from downtown Louisville. 866-676.SHOE