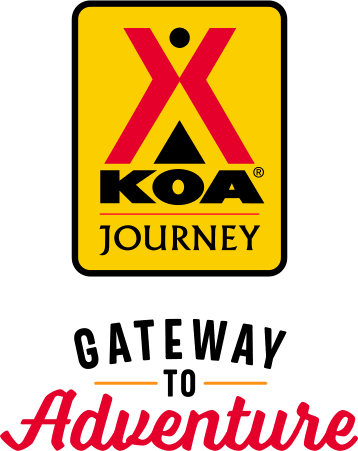 KOA Journey Campgrounds
KOA Journey campgrounds are the perfect oases after a day on the road. Whether it's along the way or a quick getaway, they've got you covered. Located near the highways and byways of North America with long Pull-thru RV Sites, they deliver convenience to the traveling camper. Pull in, ease back and take a load off.
KOA Journeys Feature:
Pull-through RV Sites with 50-amp service
Premium Tent Sites
Well lit after hours check-in service
Directions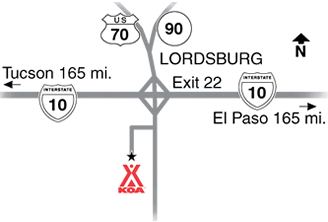 From I-10 Exit 22. From the west turn right, or from the east turn left on Main St, then turn right on Maple St by old Chevron gas station, then 2 blocks south on Lead St. If using Exit 20 from the west, turn right. Exit 24 from the east, turn left on Main St. 1.5 more miles, follow signs. GPS: N32.341837, W108.716667
Get Google Directions
Oct 16, 2020
It was fine.
Oct 16, 2020
very comfortable, all services functioned well
Oct 14, 2020
Very nice and quiet pleasure staying there
Oct 13, 2020
Very clean and tidy. Staff very friendly and helpful. Restrooms clean and neat. Easy to get big rigs in and out.
Oct 12, 2020
Everything worked
Oct 10, 2020
The staff were very rude and disrespectful. We will never stay there again and would not recommend any one else staying there.
Oct 09, 2020
We arrived early but we found instructions on how to get to our site. The campground host found us a little later to give us our receipt. Found him to be a very friendly guy. Can't believe that somebody would be complaining about the pool haven't you heard New Mexico is shutdown. A gas station was located about three blocks away. We found it was acceptable for our one night stay.
Oct 09, 2020
We had a great stay. We only stayed one night. The manager Donald was very helpful when I accidentally booked the wrong night. I would go again if I am driving through the area.
Oct 09, 2020
Very friendly staff, clean facilities!
Oct 07, 2020
Great place to stay will again
Oct 07, 2020
Very professional office staff upon registering, entire complex was very well maintained and truly great site amenities. Great for a caravan to overnight or stay a few days.
Oct 05, 2020
Very helpful staff. Easy in, easy out!
Oct 04, 2020
Quiet and nice people
Oct 04, 2020
Bad location. But the sites were ok. No scenery and very clean.
Oct 04, 2020
The only thing positive about our stay was the hospitality we received from fellow Campers we interacted with, the Pool was empty, the grounds and facility need maintenance and the Staff needs to better understand the KOA Computer System. After Hour arrivals are at a huge disadvantage! A disappointment on the most part. ���� We hope the Facility gets back up to it's potential in the future!
Oct 04, 2020
The site was fair but things like the TV cable connection were poor and that was after I made some repairs to the connection box outside.
Oct 03, 2020
A lot of room but typical nothing but gravel for roads and camp spots
Oct 01, 2020
None of the cable TV boxes on our sights or the sights on either side of us worked. There is no antenna TV available in Lordsburg AZ. So, we didn't have TV that evening.
Sep 30, 2020
Great KOA operation in Lordsburg, NM. Will stay again there!
Sep 29, 2020
Sites are ok. Cable works. Staff was friendly & helpful. Observed covid-19 rules.
Sep 29, 2020
Traveling cross country. Got the kind of late but very clean and staff very friendly
Sep 29, 2020
One night, very clean and everything we needed.
Sep 28, 2020
Lordsburg KOA is a great stop-over or resting spot. We felt very safe and you can hear the I-10 traffic..so you can be back on your journey very quickly.
Sep 26, 2020
Easy access and quite spacious. Very clean and well maintained
Sep 25, 2020
This was our second time here. Staff is friendly. Great overnight stop.
Sep 25, 2020
Met all our needs
Sep 25, 2020
Not much to say. Dirt. Drained pool. Empty store. Donald was nice tho.
Sep 23, 2020
Good overnight stop.
Sep 23, 2020
Very clean, the gentleman was very helpful and welcoming
Sep 20, 2020
Clean park, very austere. No one in office to give information or direction, even though within listed times to be open. Surrounding neighborhood very rundown and sketchy. Over priced for what you get.
Sep 20, 2020
Clean burn it friendly. Expensive for only light 110v use and no water or sewer.
Sep 19, 2020
Just a plain gravel parking lot. Ok for overnight stay, but rather loud between the freeway trucks and trains all night long. Not much in the town...McDonalds is the number 1 restaurant, which should tell you something. Almost everything else was closed up. The staff was very friendly and helpful, just not a lot for the $50 per night.
Sep 18, 2020
I wanted to just find a place to set up my tent and crash for the night. This place was perfect for that. I would have liked to stay longer if I'd had time!
Sep 12, 2020
Desk person was flat out rude.
Sep 11, 2020
We stayed here for one night in a full service site, while traveling cross country. Not many campers there while we were in town. We arrived during heavy rain and there was LOTS of standing water, which was all gone the following morning. We used the laundry, which was acceptable and clean. The management was very polite. I would stay here again if need be.
Sep 09, 2020
Clean park and friendly staff
Sep 09, 2020
Oud electricity did not work and we had to call the manager who sent his wife to help us we eventually got it going.
Sep 07, 2020
very nice people, clean restrooms and laundry
Sep 06, 2020
The campground has potential with the young trees however the customer service was very poor. When we went to check and see if I could get my points applied to this stay I was told to use my points at the next park. We were not given or offered the wifi code and that he had sent me an email receipt that there was not need to check in. The dog park was terrible. I would not recommend this park.
Sep 03, 2020
Beautiful, friendly and well kept KOA!
Aug 30, 2020
Friendly staff and very well kept sites.
Jan 09, 2021
Nice people hosted us. Cable TV and WiFi. Level sites with easy access to everything we needed. Good value for the money. Bath rooms were clean. Host gave us information on Shakespeare ghost town nearby which we thoroughly enjoyed. Great guide took us on a tour and a nice break from interstate driving.
- tmeyer80 on Google
Jan 01, 2021
Perfect over night stop. Just far enough from I10 to not hear the noise.
- Gary Bolton on Google
Dec 26, 2020
Check in was easy. Office staff was nice and welcoming. Easy pull in and out. Very clean. Full hookups.
- Sparky's backyard Garage on Google