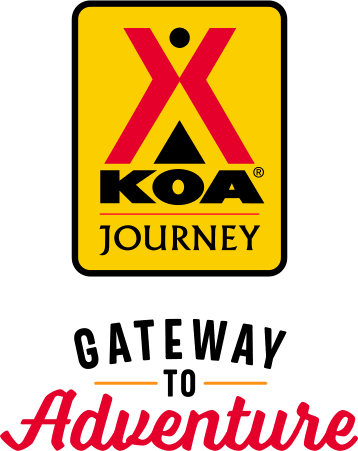 KOA Journey Campgrounds
KOA Journey campgrounds are the perfect oases after a day on the road. Whether it's along the way or a quick getaway, they've got you covered. Located near the highways and byways of North America with long Pull-thru RV Sites, they deliver convenience to the traveling camper. Pull in, ease back and take a load off.
KOA Journeys Feature:
Pull-through RV Sites with 50-amp service
Premium Tent Sites
Well lit after hours check-in service
Directions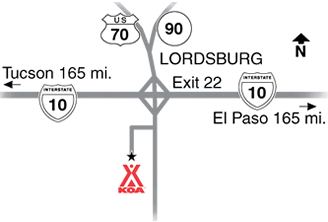 From I-10 Exit 22. From the west turn right, or from the east turn left on Main St, then turn right on Maple St by old Chevron gas station, then 2 blocks south on Lead St. If using Exit 20 from the west, turn right. Exit 24 from the east, turn left on Main St. 1.5 more miles, follow signs. GPS: N32.341837, W108.716667
Get Google Directions
May 08, 2021
Quick overnight stop Of course the pool and all was closed but the restroom was very clean Have stopped here before good experience that time also. The staff is friendly Will stop again
May 08, 2021
We had problems getting into this KOA. Signage was not large enough. We went the wrong way, ended up on a dead end street with no room to turn around. We ended up having to disconnect our tow vehicle to get turned around. We did see the signage on the way out, only after the confusion. I thought the directional signage was rather small. Other than that, the RV park was good.
May 07, 2021
Clean quiet easy access friendly service
May 06, 2021
No Dogs, Just dirt. No amenities,
May 05, 2021
Only stayed one night. Met all my expectations.
May 05, 2021
Off highway and quiet. No office or store and the road in looks like the opening scene of a documentary on where not to stay. Laundry only accepts quarters and has no change machines. Next KOA please.
May 04, 2021
The area was clean...host was somewhat curt and not friendly...every other one I have stayed at I felt so welcome. Also bathrooms and laundry could use updating. The keypad to enter laundry room is horrible....I broke a couple of nails trying to push hard enough for numbers to register so door would unlock. Did not get 30 minutes out of dryer I used.
May 03, 2021
Probably the worst reception at check-in I've received anyplace, ever, in my life. Maybe they were just having a bad day? Electric didn't work at first assigned site so we were gracelessly moved to another which worked fine. Older bathrooms clean enough. Generally, a rather forlorn property, perhaps a casualty of COVID? Definitely not crowded so nice and quiet. Hope the season picks up for them.
May 03, 2021
The campground was clean and maintained,had plenty of room to navigate in the park to your camp assigned spot. The bad was the area looked very risky to stay at because of the surrounding homes in the area but everything was fine for a stop over.
May 02, 2021
Campground was level and very clean. Spaces were large. Everything is gravel in the desert of course. Hookups were all serviceable with good water pressure. Dog park is very small and all dirt. It is a "Journey" so it is a basic RV park to stay for a night coming off I10. Not a lot in Lordsburg though.
May 02, 2021
Stay was great very quite
May 01, 2021
We just stayed one night. The park had a good number of guests. The RV utilities connections were a bit awkward for a long Class A. I had to use two hoses to reach the sewer port. The laundry facility was very nice. The front desk man was not very personable.
Apr 30, 2021
This is a convenient stop if you need a nights sleep or traveling in rough weather. Clean facilities, laundry room, quiet. The area though is sketchy.
Apr 28, 2021
Excellent service! The campground was very quite
Apr 28, 2021
Very nice it was only one night. Customer service great, we will definitely come back. Gracias
Apr 27, 2021
Overpriced for a bare parking lot and not friendly check in person.
Apr 27, 2021
Excellent. Super clean and neat
Apr 27, 2021
Clean, quiet, lots of room. Easy place for an overnight along I-10.
Apr 26, 2021
Very nice KOA with nice staff
Apr 26, 2021
Power supply limitations were a problem
Apr 26, 2021
Facilities were not kept up. Sites were too short to leave truck hooked up (only stayed 1 night). Wifi didn't work at all, Cable only had 1 channel. Overall a poor facility would have been better in Wal-Mart parking lot.
Apr 25, 2021
Just overnight, but the campground is very nice and clean and importantly so are the restrooms
Apr 23, 2021
Nice and clean park. Helpful staff. Nice laundromat.
Apr 23, 2021
Felt very comfortable n secure.
Apr 22, 2021
Great level site. Park was nice and clean. Plenty of amenities. Used the cable TV since our Dish receiver decided to stop working that day. Staff is ALWAYS friendly and helpful.
Apr 22, 2021
It was only a two night stop over on my trip but the park is well cared for. The person I dealt with was friendly and knowledgeable. And it was very easy on and off the express way.
Apr 21, 2021
Use this campground as an overnight between home and Tucson area. Friendly and accommodating staff, close to interstate and restaurant. Very clean facilities.
Apr 21, 2021
Clean, quiet- but- office was closed during posted hours and refrigerator was very small for deluxe cabin, not enough freezer space. Tricky to find. Don't take motel drive. Exit main Street from East or West. Need more signs in neighborhood.
Apr 20, 2021
Very nice campground...clean & neat appearance.
Apr 19, 2021
Never got to check in. Had to head home due to an injury to my partner while hiking so I called to reschedule, left a message and no one called me back. Of course I was charged but still no one returned my call
Apr 19, 2021
Male host was the most rude and aggressive office staff ever encountered at any camp ground. I had a paid reservation and because I was not on his list of guest he said too bad he cannot help me. Now understand the park was barely 30% occupied and I showed him my reservation. I asked to call someone that can help and please do not be so mean. He said I can find the number myself.
Apr 18, 2021
No change machine in the laundry room, can only get change if the office is open. Biggest problem with my stay was that my reservation clearly stated that we would have water and electric, which is the only reason that I was ok with paying $30 for a tent site. According to the guy running the place, electric costs an extra $3 and the boxes are locked until you pay it. Pretty dishonest.
Apr 18, 2021
We had a nice stay and the Ghost town tour at Shakespeare was amazing.
Apr 17, 2021
Staff weren't helpful and knowledgeable about the TV that didn't work. Unfriendly staff. But campground was nice.
Apr 17, 2021
Clean facility and nice and friendly staff; but there was no usable internet
Apr 16, 2021
Just a one-night stopover, but friendly, helpful, and super super quiet!!! I think it's the beat night's sleep I've ever had in our RV!
Apr 16, 2021
It was a wonderful quiet night. Just what we wanted. Pleasant desk clerk, checked us in promptly. Need a spring clean up. Definitely would stay again.
Apr 16, 2021
Nice, clean and maintained park. Friendly and helpful staff. better signage at highway turn off needed, especially at night.
Apr 26, 2021
Good KOA. Wide roads and easy turns. Nice for an overnight along I-10.
- Don Inbody on Google
Apr 21, 2021
Great check in. I slept in a kabin. First one that had everything. Tv. Ac.heater. even a small refrigerator....usually has a eatery but due to the covid.. ugh... its closed. But don't worry. There are a few restaurants within 2 minute drive or 5 minute walk.....
- Charlie smith on Google
Apr 18, 2021
Nice people
- Lori Sellers on Google