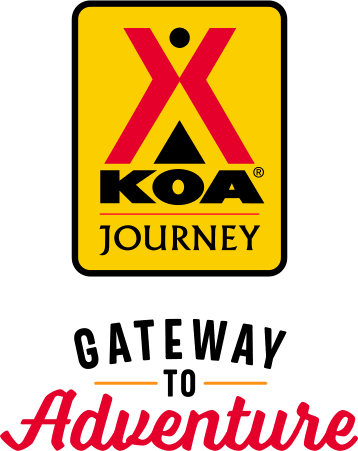 KOA Journey Campgrounds
KOA Journey campgrounds are the perfect oases after a day on the road. Whether it's along the way or a quick getaway, they've got you covered. Located near the highways and byways of North America with long Pull-thru RV Sites, they deliver convenience to the traveling camper. Pull in, ease back and take a load off.
KOA Journeys Feature:
Pull-through RV Sites with 50-amp service
Premium Tent Sites
Well lit after hours check-in service
Directions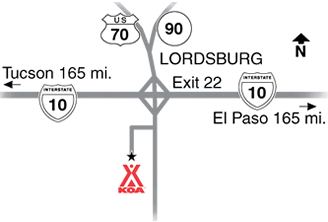 From I-10 Exit 22. From the west turn right, or from the east turn left on Main St, then turn right on Maple St by old Chevron gas station, then 2 blocks south on Lead St. If using Exit 20 from the west, turn right. Exit 24 from the east, turn left on Main St. 1.5 more miles, follow signs. GPS: N32.341837, W108.716667
Get Google Directions
Oct 20, 2021
Just overnight, and we got there late, but our reservation was waiting and ready for us in the after hours box. A clean and well-run place with super nice proprietors.
Oct 20, 2021
Nice people but rundown facility. I enjoy the succulents that are planted around the compound.
Oct 18, 2021
Clean & quiet. Roosters and train noises distantly. Beware if you have animals with because of major Goathead issues.
Oct 18, 2021
Great stopover spot! Well kept and nice staff.
Oct 17, 2021
Short. Very nice hostess.
Oct 16, 2021
Nothing to do at campground. Bathrooms were clean.
Oct 16, 2021
We enjoyed our stay even though it was only for 1 night.
Oct 16, 2021
Spacious and quiet. We stayed for 1 night. Would stop again.
Oct 16, 2021
Just stopped for the night this trip, but will definitely be back
Oct 14, 2021
The campground is clean quiet and the staff is respectful. What definitely stay here again.
Oct 14, 2021
I have in about 30 different koa never had POWER problem,like one it was big place but think it need electric up grade
Oct 13, 2021
Park was very clean. Host was very polite and helpful. It is such a shame there is no sense of pride in Lordsburg. There are abandoned run down businesses and houses everywhere. The area around this park is very scarey. We have been stopping at this park for about 12 years so we knew about the area. It was full on our stay. Please help this park clean up the area around it.
Oct 13, 2021
Won't ever stay there again. Had no electricity. There handyman didn't want to fix it. He just wanted to argue about it. This KOA is not up to your standards.
Oct 13, 2021
Wide sites that where easy to pull thru
Oct 12, 2021
Nice wide open spaces, all gravel. Fairly quiet. Clean. Never met the camp hosts because the office was never open, just a list of check in names and sites near the front door.
Oct 11, 2021
Restroom door would not open with combo. Electric hookup was very inconvenient. Attendant was rude.
Oct 11, 2021
Clean, bathrooms great, sites spaciou
Oct 10, 2021
Very nice, new deluxe cabin! Close to interstate with good signage. Area in KOA very nicely taken care of. Very friendly staff got us checked quickly. Would definitely stay again when passing through on I-10.
Oct 09, 2021
This KOA is a "must stay" if you are in the area! It was super clean and so well maintained. We ate at their Cafe for dinner. Their food selection, outdoor patio seating, customer service, and the quality of the food made me feel like I was at a resort in the desert! I can't say enough about how impressed I was and how enjoyable our stay was.
Oct 09, 2021
Very clean and well maintained facility. Great for over night stay!
Oct 08, 2021
Well maintained. A little hard to find the entrance. The road repairs outside of the campground didn't help in finding the campground. The surrounding neighborhood was rundown.
Oct 05, 2021
Not a bad place. Clean restrooms and a couple restaurants deliver food.
Oct 04, 2021
Staff was friendly n helpful. Grounds were clean n well kept. Nice stopover
Oct 04, 2021
Quiet, easy pull through, long enough to stay connected to our tow vehicle. Just spent one night on the way to Sedona. Office was friendly. It worked well for us.
Oct 03, 2021
Stay was ok, staff was great. this was our second time to stay at this KOA. Only thing we did not like is there is no grass at all at your campsite. This is the only reason we gave it a 4. We would still go back to this KOA
Oct 03, 2021
If you plan on NOT unhooking your tow vehicle from your trailer, make sure you tell the lady who answers the phone that, and then make sure she repeats it back to you 4 times. I specifically told her I had an early departure and didn't want to unhook. No dice, her English was horrible and the pull-thru site was too small. I woke up my neighbors prepping to leave the next morning. Average park.
Sep 29, 2021
We have stayed at this park a number of times on our way back to Tucson, since it is the only park for miles and miles in either direction. The physical layout of the park is very good--spacious, very clean and pretty well kept. The management is almost always hard to find, doing something else, or seems like they don't want to be bothered. But all in all I would rate it good to very good.
Sep 28, 2021
No one in office. No site map other than bug wall map. Sites were level but not well marked. Had to move picnic table out of road and middle of site. Utilities worked but looked old and dangerous. As we left the next morning, staff barely acknowledged us and not in a friendly way. Difficult area to get into and out of with construction and rough roads.
Sep 28, 2021
Such a peaceful place. Whenever, we are traveling,we purposely plan a stay at this park.
Sep 28, 2021
Easy in and out with a big rig. Long pull through. Great for a one night stay!!
Sep 28, 2021
Clean, quiet, but too expensive.
Sep 27, 2021
No trees; no grass. Barking dogs all night and noise from highway too loud.
Sep 27, 2021
Camp K-9 is definitely lacking. Not at all large enough for bigger dogs to have room to run or play. There were empty sites right beside ours in the morning but a landscaping employee chose to drive through the front of our site, right next to our coach twice. Quite rude. Totally unnecessary. The gates close at 8 PM allowing no time for a nice meal out.
Sep 26, 2021
Park was quiet. Far enough off the highway. Friendly stuff it was hot in the afternoon when we came. My dogs needed shade. The trees where small in the park but they found us a spot that was adequate.
Sep 25, 2021
I like this place. Third time I've stayed there. Very clean, quiet and everything works.
Sep 25, 2021
The park was very clean and nice. We liked it very much!
Sep 23, 2021
Getting off I-10E was a challenge, the exit was under reconstruction. Once off the interstate, I just followed the KOA signs to the campground. We stayed one night, used full hookups and left the next morning. The night was restful, but we did hear trains in the early (4:00am-6:00am) hours.
Sep 21, 2021
Only stayed the night. Very clean baths, pool and outside kitchen area. Don was very friendly. We will/would stay here again.
Sep 20, 2021
Quick check-in. Clean well maintained park. Excellent for a one night stay.
Sep 20, 2021
Just stopped for night on motorcycle road trip. Place was well kept and in good condition.
Sep 19, 2021
Traveling through the state, just an overnight stay. The sites were big, everything clean and well maintained, friendly staff. We will definitely make this a five star on our place to return!!!
Sep 15, 2021
Good park. Nice people.
Sep 12, 2021
It's okay, just to pull in and out the next day. The gravel and no shade is not comfortable
Aug 19, 2021
This is the second time I stayed at this KOA and I will stay again as I have to travel back and forth across the US twice a year and this is the perfect spot off the I-10 after a 700 mile driving day. It annoys me to no end that the other reviewers fail to recognize that New Mexico is one of the most economically depressed states in the USA yet they are expecting a five star city in Lordsburg. This KOA is in a bit of a run down neighborhood, but it is safe. A sheriff lives just outside this KOA and you will probably see his take home police car in his driveway. I stayed in a camping cabin and it was very clean both times. The bathroom and shower stall was exceptionally clean and the mens and women's have different bathroom codes. I had to take a shower at 5 am and I felt safe. The man at the counter probably handed the other reviewer a sheet and did not explain everything as they wanted because English is his second language and I don't think he always feels comfortable (he and his wife are either Vietnamese or Phillipino - not sure). He was gruff at first, but I just engaged him and he finally thawed. His wife is VERY nice. The pool was very clean and yes, the dog park is small, but other KOAs I have stayed don't even have a dog park. If you need a KOA because this is a good one day or so stop, then stay because the KOA itself is safe and clean.
- Cori S on Google
Oct 03, 2021
It's a plain jane get the job done kinda park. Everything worked and was very clean. People were friendly.
- Ranch Gal (Wrangler) on Google
Aug 29, 2021
Very big lots, not much in town, very clean. Pool was very refreshing. but Easy in and out and close to the freeway.
- Robert Poggensee on Google