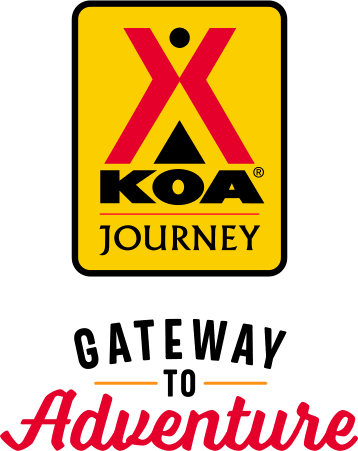 KOA Journey Campgrounds
KOA Journey campgrounds are the perfect oases after a day on the road. Whether it's along the way or a quick getaway, they've got you covered. Located near the highways and byways of North America with long Pull-thru RV Sites, they deliver convenience to the traveling camper. Pull in, ease back and take a load off.
KOA Journeys Feature:
Pull-through RV Sites with 50-amp service
Premium Tent Sites
Well lit after hours check-in service
Directions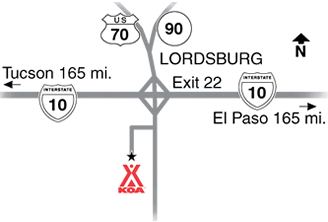 From I-10 Exit 22. From the west turn right, or from the east turn left on Main St, then turn right on Maple St by old Chevron gas station, then 2 blocks south on Lead St. If using Exit 20 from the west, turn right. Exit 24 from the east, turn left on Main St. 1.5 more miles, follow signs. GPS: N32.341837, W108.716667
Get Google Directions
Jul 27, 2021
Pride in ownership really shows it self at this KOA One of the quietest nights I've had camping in quite a while. Loved the white paint on the tree trunks. Thanks to the Lordsburg staff!
Jul 27, 2021
We were traveling and weren't going to make it as far as we planned. We called and they had a space for our 40 ft. RV and tow vehicle. Everything was clean and well kept. We would definitely stay there again.
Jul 26, 2021
Nothing special to say about thus camp. Pool was clean, but lots of ants on deck. Very sparse pool furniture. Cable boxes at sites were very old and in need of repair. Dog run was fenced and clean, no grass. Bathrooms were very dark, even with lights on. They were clean and functional al. No shade at sites. Office seemed to have plenty of necessities. Area around camp is old neighborhood.
Jul 24, 2021
Not really the KOA sites fault the location is very desolate. The only problem I had was they need to spry there sites for ants.
Jul 23, 2021
No major problems or praise. Office person was a bit gruff when we checked in. Stuff in the store is pretty old and some is covered in dust. Laundry room was passable. Pool was cold but clean. Fine for a quick overnight.
Jul 20, 2021
Beautiful, Clean, Comfortable Deluxe Cabin
Jul 19, 2021
Older but clean facility. Level sites. Local air pollution is noticeable. Okay for a night passing through.
Jul 17, 2021
Very well kept campground.
Jul 17, 2021
Desert place to stay for a night however our 40' RV hardly fit into the very unlevel site, cable didn't work and the WiFi wouldn't connect to our tv
Jul 16, 2021
Very clean, easy in and out, great overnight
Jul 13, 2021
Super nice campground and prices were great. Will come and stay again. Very peaceful
Jul 12, 2021
Made the reservation on the road only a few hours before arriving. The lady I spoke with was very helpful in finding the lowest rate possible. Our paperwork was left in the late check-in box. Very clean showers-restrooms. Very clean overall. Highly recommend.
Jul 09, 2021
I had a nice time ,very nice park, clean, friendly staff.
Jul 09, 2021
It's a perfect stop for us between destinations. The outside of the park still looks scary; however, you would never guess what's outside while in the park. They keep the sites nice and clean and the people were very nice.
Jul 09, 2021
Very clean, beautiful pool, used the spotless laundry, excellent results. The only negatives are that there is no shade and you have to drive through a nasty area to find it.
Jul 09, 2021
I showed up late (9pm) without a reservation in the pouring rain. As I was filling out the late arrival form, the sweetest lady came and knocked on my window and asked if I wanted to stay. After saying yes, she said come on in and I'll check you in. She sent me to the closest site. Later she brought me my credit card that I had left in the office. Saved my bacon that night. Very thankful.
Jul 07, 2021
Clean, friendly staff. The pool was a nice treat after a long day of driving. Older park but well kept.
Jul 07, 2021
Super impressed with Deluxe Cabin, has plenty of amenities for stay.. Cleanliness, comfy bed.., air conditioner worked well, and the unexpected patio and swinging chairs outdoor was a hit and a most definitely repeat stay!
Jul 05, 2021
Very nice personal, and a very well kept KOA.
Jul 05, 2021
Always a pleasant stay
Jul 03, 2021
Nice size. Spaces are flat. Has a small store. We were near one of the 2 dog runs. My only wish is there was more grass for the dogs. But I don't believe that's possible in NM.
Jul 03, 2021
Met some other bikers it was all good
Jul 03, 2021
Nice laid back clean campground
Jul 02, 2021
Campground was ok. Space was easily accessible. Park was quiet. If all you need is to park and hook up it's fine. In a sketchy area. Very few options in the area for dining, or anything else. Employees are polite.
Jul 02, 2021
It was my first time to stay at a KOA. I lodged in one of the cabins and it fit my budget, perfectly.
Jul 01, 2021
Very accommodating Thanks
Jun 30, 2021
This was our second time staying in this deluxe cabin, the first time was much nicer. We arrived late, after dark. The room was very hot and it took awhile to cool down, and the room was full of moths , we did not let them in, they were already there when we got there. The refrigerator was off so we couldn't use it, since it would not cool down enough to store our food.Bed was comfy room clean!
Jun 30, 2021
The woman working the front desk was extremely nice. The grounds are very clean and nicely kept. Here is why I only rated it an 8. The refrigerator and air conditioner were both unplugged when I arrived. It was 100 degrees out and 99 inside the cabin. It took that little AC over seven hours to bring the inside temperature of the cabin into the 70s which was about 1am. Pretty miserable for sleeping
Jun 30, 2021
It's a good place to rest overnight which is what it seems most do. Clean restrooms. No frills gravel lot. Not far from the highway. Check in was easy.
Jun 29, 2021
Short,but pleasant
Jun 27, 2021
Staff was helpful and friendly. We got there early enough to relax in the pool. Just curious why pool is closed from 9am to 2pm. If we were staying for several days I would be disappointed with the closure.
Jun 26, 2021
Ok for a night stay
Jun 26, 2021
The site was perfect for me and my family for what we needed. We were just passing through and needed a place to rest for the night. The bathrooms were clean and all hook ups worked for my vehicle. Nothing much out there in Lordsburgs, but on my way back to Miami I'll be stopping there again.
Jun 26, 2021
It was great. I love staying there. It is very well run and always clean. My favorite thing about the park is the vegetation - the beautiful flowering plants and shrubbery. Thanks, Jan
Jun 25, 2021
Campground was clean. Our site was gravel, level. It was very large and wide (we are a Class A 34ft with slide outs and towing a vehicle). You can hear trains going by, but they are distant and did not disturb us. Some road noise, but again, not too disturbing. Host was friendly and helpful.
Jun 24, 2021
Very friendly and helpful people