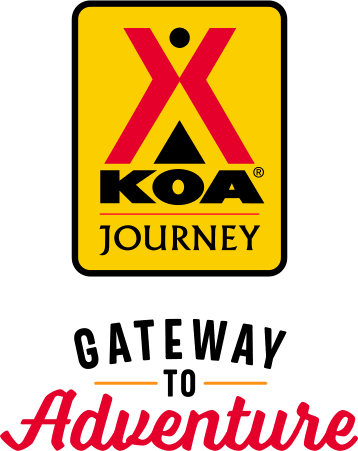 KOA Journey Campgrounds
KOA Journey campgrounds are the perfect oases after a day on the road. Whether it's along the way or a quick getaway, they've got you covered. Located near the highways and byways of North America with long Pull-thru RV Sites, they deliver convenience to the traveling camper. Pull in, ease back and take a load off.
KOA Journeys Feature:
Pull-through RV Sites with 50-amp service
Premium Tent Sites
Well lit after hours check-in service
Directions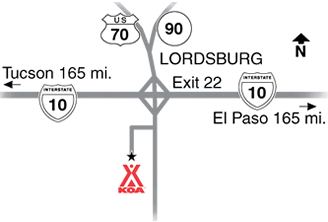 From I-10 Exit 22. From the west turn right, or from the east turn left on Main St, then turn right on Maple St by old Chevron gas station, then 2 blocks south on Lead St. If using Exit 20 from the west, turn right. Exit 24 from the east, turn left on Main St. 1.5 more miles, follow signs. GPS: N32.341837, W108.716667
Get Google Directions
Feb 20, 2021
Very level site, everything worked as needed. I needed propane tank filled and they were there to help.
Feb 18, 2021
The staff person had the worst social skills I've seen at a KOA. Also, when people people called for a reservation and got voicemail, he picked up the phone and told them to call back because he was busy. Why not let it go to voicemail?! I needed my propane tank topped off because a winter storm was rolling in, and said it was full. I had to insist it wasn't, then he filled it (4 gallons needed).
Feb 17, 2021
Great place..................clean, well managed, and staff was very helpful...................It got unusually cold while i was there and the staff helped when a water pipe burst..................great people
Feb 17, 2021
Cold weather, nice stopping place.
Feb 16, 2021
Showers are tiny and old. Couldn't hook up to sewer and water at the same time due to location of sewer connector (made for big rigs only). Due to this I had to wash my dishes at the communal outdoor sink in 20 degree weather. Dryers only allow you to spend $1.50 to dry for 45 minutes at a time. Teepees? Was the KOA founded by Native Americans?
Feb 15, 2021
This campground met all of our needs. It was a one-night stay as we were coming from Las Cruces headed to Tucson. We also had a great meal at Kranberries chatterbox. We woke up on a Sunday morning to snow���� The Burrells from Bogart Georgia ���������
Feb 15, 2021
Great location.
Feb 14, 2021
We stayed one night and enjoyed the campground, it was clean, open spaces, nice areas to walk the dog. We would stay again.
Feb 14, 2021
Campsites were excellent food was terrible
Feb 13, 2021
Stay was fine. Didn't use facilities much because of Covid.
Feb 12, 2021
Very clean and nice park.
Feb 11, 2021
A one night stay while traveling down I10. Was and easy off and on> Very clean campground
Feb 10, 2021
Friendly Greeting when I called to book the stay for the one night we were passing thru. We arrived and all paperwork was on the door with instructions where to go to our site. Very quite and very clean. In ALL a wonderful stay. Thank you
Feb 09, 2021
Nice campground, clean and the camp host was very helpful and accommodating. The campground it is a pretty open, not a lot of trees, but it is desert type country. Stayed overnight while on a trip, would stay again if traveling through the area. The town is a little run down on the way to the KOA, but that is to no fault of the KOA, the town has seen its better days.
Feb 09, 2021
Enjoyed having Dinner delivered Trouble with old bathroom door Showers too small
Feb 08, 2021
very clean, quite and spacious. A great layover spot. Thank you!
Feb 07, 2021
Staff were friendly and attentive. Grounds were clean and well kept. Layout seems well organized.
Feb 07, 2021
Below Average. Electricity kept failing, even after we complied with all 22 power rules. Hard to understand check in person's speech. Noise level not bad.
Feb 06, 2021
Would have been nice if someone had been their t meet us, but I know we arrived during lunch. Other that that it was a nice time.
Feb 05, 2021
Clean and well kept. Management was there for us, but did not bother us. This KOA sees a lot of people traveling on I-10. We stayed there for a week doing some game hunting. Fully fenced and secure. Lots of space. Will stay there again.
Feb 05, 2021
Don was very helpful, and pleasant to work with
Feb 03, 2021
Great campground - no issues, friendly staff.
Feb 03, 2021
This was annovernight stay en route to Arizona. Convenient, close to interstate 10.
Feb 03, 2021
We stayed one night while traveling cross country. Nice park, clean, well cared for. All gravel sites
Feb 02, 2021
The Kampground is ok. Getting deliveries is a problem. Still haven't received packages that arrived during the week that we were there. The 1st package they refused. The 2nd package they said we had moved. In addition I asked if I had enough points for $50 off when I checked in. They wouldn't look it up and said we are small we can't do that. We will definitely not go there again.
Feb 01, 2021
Campground was ok, location scary.
Jan 29, 2021
Short over night stay
Jan 27, 2021
Very well kept and clean. If it wasn't for the weather it would have been perfect
Jan 25, 2021
Easy access off the highway. Playground could use a bit of TLC though.
Jan 19, 2021
cut short, problems with RV.
Jan 18, 2021
Easy in, easy out. Easy hookups. Like most KOAs it was woefully overpriced, paying for amenities we don't use.
Jan 16, 2021
Pleasant clean camp.
Jan 14, 2021
Very nice park. Park is in very good condition.
Jan 13, 2021
This review has been removed by KOA due to profanity.
Jan 13, 2021
Was there in January so didn't use pool, etc. Bathroom clean and check in easy and the man very friendly and helpful!
Jan 12, 2021
Owner rude, offensive, and treating - we almost called the police. Also the shore power trips and does not work. A 50 amp is not even 30!!!! Stay at your own risk.
Feb 18, 2021
Very friendly people , quiet park, good dog runs. I highly recommend staying here.
- Rott Guardian on Google
Jan 19, 2021
Fenced in dog runs, pleasant manager, pull-thru spaces, wifi.
- Wade Bradt on Google
Feb 21, 2021
Ok KOA. Nice folks. Was nice stop over for one night. Great sunset!
- Lori Kurth on Google