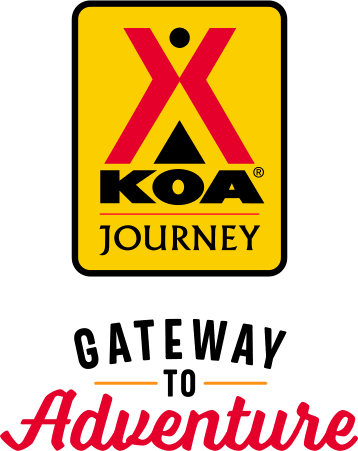 KOA Journey Campgrounds
KOA Journey campgrounds are the perfect oases after a day on the road. Whether it's along the way or a quick getaway, they've got you covered. Located near the highways and byways of North America with long Pull-thru RV Sites, they deliver convenience to the traveling camper. Pull in, ease back and take a load off.
KOA Journeys Feature:
Pull-through RV Sites with 50-amp service
Premium Tent Sites
Well lit after hours check-in service
Directions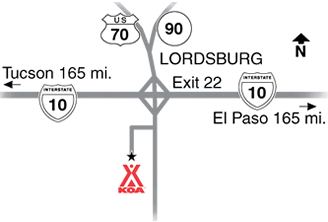 From I-10 Exit 22. From the west turn right, or from the east turn left on Main St, then turn right on Maple St by old Chevron gas station, then 2 blocks south on Lead St. If using Exit 20 from the west, turn right. Exit 24 from the east, turn left on Main St. 1.5 more miles, follow signs. GPS: N32.341837, W108.716667
Get Google Directions
Oct 26, 2020
i was only able to stay briefly, but see some nice features for famlies. Im impressed with the well-maintained property, incl nice clean showers. Good Lordsburg location close to the interstate. Helpful staff on the phone set me up nicely on the eveming of my (late) arrival, GOOD JOB guys !!
Oct 23, 2020
The location of KOA in Lordsburg is too close to I-10, I was in the tent and nonstop traffic noise kept me awake all night . I would never come back for that location.
Oct 21, 2020
one night, everything was fine. :)
Oct 04, 2020
The only thing positive about our stay was the hospitality we received from fellow Campers we interacted with, the Pool was empty, the grounds and facility need maintenance and the Staff needs to better understand the KOA Computer System. After Hour arrivals are at a huge disadvantage! A disappointment on the most part. ���� We hope the Facility gets back up to it's potential in the future!
Sep 18, 2020
I wanted to just find a place to set up my tent and crash for the night. This place was perfect for that. I would have liked to stay longer if I'd had time!
Aug 11, 2020
Overall, stay was good. However, man who works at the front desk is extremely rude.
May 26, 2020
Quiet, clean place to stay. Next to highway, if that doesn't bother you. Great for stargazing. Clean up sink provided for rent campers.
May 16, 2020
Facilities were perfectly fine, and instructions for my campsite were easy to find (I arrived after 5). There just isn't anything blocking the noise off the highway.
Mar 24, 2020
typical KOA. clean, well-maintained. Only complaint is they do not answer their phone, do return voicemail messages, and the email address on the website does not work, so it was impossible to get questions we wanted to ask answered before arrival.
Mar 18, 2020
The employees (owners?) we're either pleasant, but untrained, slow and one gentleman was downright surly.
Mar 06, 2020
4 nights in a well designed tent spot, with access to very nice & very clean bathrooms and laundry room. There is also a store with essentials you may have forgotten.
Jan 31, 2020
Quite accommodating proprietor. Nearby restaurant was great. Would have enjoyed some free coffee in the morning.
Nov 16, 2019
The Grounds were clean, tidy and well kept with new trees planted, painting being done. It was quiet. The woman that registered me was helpful and friendly. I paid $36 to park in a tent site, I did not need utilities, did not use any facilities. I did want wi-fi, to plan the next couple of days of my trip. It worked for about 20 minutes. Frustrating. An expensive night for no services.
Jul 28, 2019
Very clean and the staff was very friendly and helpful especially the guys cleaning the restroom. Appreciated much the doggy toys At the canine park. We enjoyed the surrounding sites and downtown Lordsburg to
Dec 05, 2018
Great customer service!
Feb 18, 2021
Very friendly people , quiet park, good dog runs. I highly recommend staying here.
- Rott Guardian on Google
Jan 19, 2021
Fenced in dog runs, pleasant manager, pull-thru spaces, wifi.
- Wade Bradt on Google
Feb 21, 2021
Ok KOA. Nice folks. Was nice stop over for one night. Great sunset!
- Lori Kurth on Google