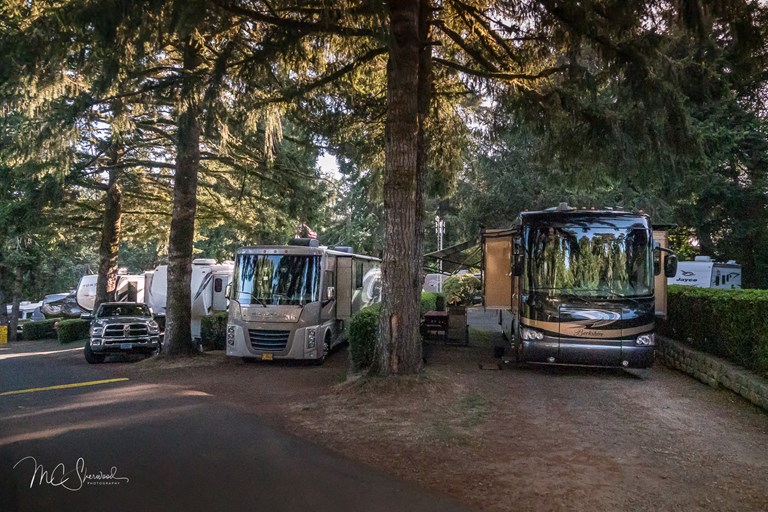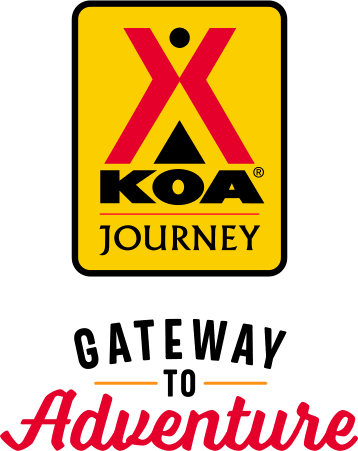 KOA Journey Campgrounds
KOA Journey campgrounds are the perfect oases after a day on the road. Whether it's along the way or a quick getaway, they've got you covered. Located near the highways and byways of North America with long Pull-thru RV Sites, they deliver convenience to the traveling camper. Pull in, ease back and take a load off.
KOA Journeys Feature:
Pull-through RV Sites with 50-amp service
Premium Tent Sites
Well lit after hours check-in service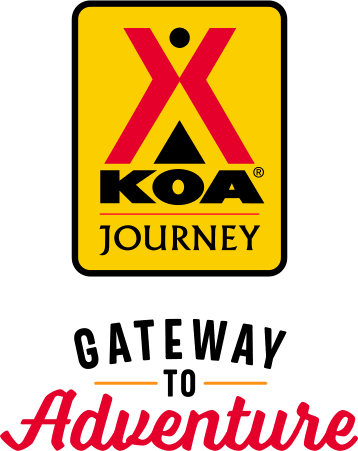 KOA Journey Campgrounds
KOA Journey campgrounds are the perfect oases after a day on the road. Whether it's along the way or a quick getaway, they've got you covered. Located near the highways and byways of North America with long Pull-thru RV Sites, they deliver convenience to the traveling camper. Pull in, ease back and take a load off.
KOA Journeys Feature:
Pull-through RV Sites with 50-amp service
Premium Tent Sites
Well lit after hours check-in service
Directions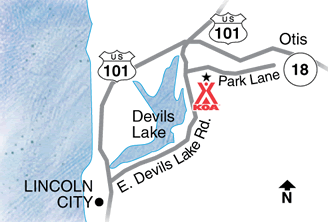 Southbound: From Highway 101 Turn left 1 mile south of junction Hwy 18 & 101 on East Devils Lake Rd. 1 mile to the campground.  Northbound: From Highway 101 Turn right at the Lincoln City Outlet Mall, go 2.5 miles on East Devils Lake Rd. to the campground.
Get Google Directions
Aug 09, 2020
the campground was fine however the other campers who bring pets and leave them locked in a cabin all day can sure disrupt the peace of others. Saw several folks that thought it was too much trouble to pick up their dog poop.
Aug 09, 2020
This KOA is amazing! They keep the campground spotless and neat! The people working are so friendly and helpful!
Aug 09, 2020
We totally enjoyed our stay and your friendly personnel
Aug 09, 2020
Smallest tent sites I have ever seen in my life. A group several sites over ( like 40 feet away). Up late talking loudly around the fire, no employees making rounds to enforce quiet hours. I'd hope with such a small place they'd have that figured out. Playground closed and only paved path is on a steep hill so no biking for my 4 year old son. Very disappointed, I hope all KOA aren't lik
Aug 09, 2020
Hello, my family and I'm enjoyed our stay at KOA Camp ground, because since we got to the camp to when we left, we received a friendly welcome also this is a very clean place and enjoyable, Thank you KOA Team for supporting us and for making us want to come back.
Aug 09, 2020
If you love camping right next to people this is the place for you! It's noisy and crowded for a campground. We rented a cabin and left a day early. The bed provided was horrific! I know it's camping but dang! The camp hosts were nice. I've stayed at other KOAs before and loved them. The RVs are parked so close together I'm sure people could shake hands out their windows. Won't be return
Aug 09, 2020
The sites are a bit too close....the cabins, tents and trailers, in one section, provide no privacy. Some spacing between sites or some kind of divider such as shrubbery, would be nice. Other than this compactness, the campground is nice and the staff are very friendly and accommodating.
Aug 08, 2020
Friendly, helpful staff. Clean park. Nice sites with space and privacy. We stay here as often as we can!
Aug 08, 2020
Very friendly & helpful staff. Restrooms need upgrading (lavatory faucets need replacing) Pet friendly.
Aug 08, 2020
I love bringing our family here. The friendliest hosts ever!
Aug 08, 2020
This is our 3rd visit to Lincoln City KOA. The park is always clean and well maintained. The staff is helpful and very pleasant. We will stay with them again.
Aug 08, 2020
nice people, nice neighbors, good location.
Aug 08, 2020
The owners are very friendly and genuinely care about their guests. Cozy, comfortable campground close to beach and lake, yet off the beaten path. Ideal for us!
Aug 07, 2020
This KOA was the nicest one we have stayed in. We both wish we could have stayed stayed longer. From the staff, the breakfast we could buy, the beautiful setting, all get a 10 plus.
Aug 07, 2020
Was too crowded with covid going on. Only precautions were masks while in the bathrooms. Wish every other campsite was closed to allow for more safe distancing. Dog park and Mel's cafe were great features.
Aug 07, 2020
When making reservations no choice was given ,had to call site but charged for changing site ,site was uneven, unable to level trailer, no sewer line, no cable was told there was, only water and electricity , staff acted unconcerned because all sites sold, have stayed before and loved it but not this time. If I would have known I had no choice but water and electricity I would have loked elsewh
CAMPGROUND RESPONSE / COMMENTS:
We are sorry that you were unsatisfied with your stay. I see that you booked online for a 30 amp w/e site. we did upgrade you to a 50 amp site per your request so that is where the extra charge came from. We were sold out so we could not get you into a full service site. Next visit, please call us.
Aug 07, 2020
Great staff, They go above and beyond, Clean and well taken care of, warm cozy surroundings, wonderful place, always hate to leave
Aug 07, 2020
This was by far one of the best places to stay. Trying to find a reason to go back just so we can stay here. They even backed my trailer for me and it was perfect. Daniel and staff were cheerful and helpful. Sites were clean and well taken care of. This place shows the love it's staff has for it.
Aug 06, 2020
First experience at a KOA and everything was great, folks were friendly and always willing to help
Aug 05, 2020
Nice clean peaceful campground. Love the hedge dividers between sights. Wish there was walking paths or trails around property for walking dogs and such that's why we rated a 9 instead of 10. Great campground � will be staying again
Aug 05, 2020
It was very pleasant, good food, Great staff . if you had a problem they helped you with it.
Aug 05, 2020
Adequate. Friendly reception and guidance to our campsite
Aug 04, 2020
The staff was beyond nice!! One staff member led us to our campsite, helped us park and checked on us later to ask if we needed anything.
Aug 04, 2020
First of all the staff were extremely friendly and helpful. We had fun with the activities that were available during our stay. Now for the downside: First of all the dump tank needs a better seal, we could smell it most of the weekend. Second the spaces are far too close together, we are used to camping in US Forest Service campgrounds where you have some privacy. Everything else was great.
Aug 03, 2020
Very attentive staff, very clean cabin and campsite. It was an overall great experience.
Aug 03, 2020
The people working there are very nice. The place is ok, but the sites are extremely close to one another. A lot of visitors were very close to each other, and uninterested in social distancing. We were able to keep 6 feet away from other people, but some visitors got very close to us, even when we wanted them to stay 6 feet apart. But it isn't KOA's fault that some visitors are not very nice.
Aug 03, 2020
Wonderful staff and clean camp sites! We will be back. Perfect for families!
Aug 03, 2020
First timers, family booked last minute for our 42nd Anniversary. Wish we could have stayed in cabins as tent sites were a bit cramped, but had a blast none the less. Staff, store and Mels ������ easy. Bathrooms got backed up and messy, but considering they were fully booked campground was not unexspected.
Aug 03, 2020
Convenient location. Close to lake and beaches. Very friendly staff
Aug 03, 2020
We had an absolute blast at this KOA! The staff was amazing, funny, and extremely helpful. The grounds and the sites were clean, and they deliver firewood to your site I bumped my head pretty bad, and the staff was on it giving us several ice packs and lots of concern. We will definitely be back. Thank you, Lincoln City KOA!
Aug 03, 2020
There was nothing in between us and the neighbors which would be nice. Overall staff was friendly, although The campground was full it was quiet by 10pm
Aug 03, 2020
Very neat and clean campground with all the necessary amenities. Staff seems to be well organized and are all very polite and helpful. Charles even made it a point to tell me the best way to exit so I didn't use the wrong exit road that he said could be tough on our rig. The only down side was the volunteers at the ice cream social were not requiring attendees to wear face masks and social distanc
Aug 03, 2020
My favorite KOA!!!
Aug 03, 2020
We reserved a site in Feb with bridge and bay view. Number 22. We were given 20. NO BRIDGE OR BAY VIEW. VERY DISSAPOINTED. it was our 40th anniversary. Someone texted "well you see old growth trees" . big deal
CAMPGROUND RESPONSE / COMMENTS:
hello, we apologize, but we do not have any bay views or bridge. I believe that you may have written this for the wrong campground?? Also, we do not have old growth trees.
Aug 02, 2020
Overall the facility is great. Employees are friendly and eager to assist. Caution! Do not stay in site 32. Tree roots and holes in ground create unsafe conditions. Two sprained ankles and one jarred back to prove it.
Aug 02, 2020
Nice, quiet and clean campground. Excellent WiFi and level sites.
Aug 02, 2020
The location and the folks running the grounds were spectacular. Great place. Will definitely be back next year!!!
Aug 02, 2020
Convenient place to camp, the kids enjoyed roasting marshmallows for smores!
Aug 02, 2020
Pretty crowded place. Mel's Kitchen rocks! Great breakfast, huge portions. Thanks Ms. Betty and the whole crew.
Aug 01, 2020
This was probably the BEST KOA we've stayed at, we started 7 years ago. The park is beautiful, well maintained and has the greatest people who own it and their staff. SO THANK YOU HEIDI AND STEVE, Doug (Tennessee), Charles and Michelle, Danny and Dave. I'm sure there are more but these are the people who we saw and talked with the most. Thank You for a ENJOYABLE AND RELAXING VISIT.Rick/CherI
Aug 01, 2020
My friends and I tent camped for 4 nights. Our stay was wonderful! Everything was clean and beautiful. We were very impressed by the magnificent group of people that work there!!! Each person seemed to really love their job and we felt as though they welcomed us into their "home". I don't know if all KOAs feel like this but your team shows a dedication and friendliness to be very proud of. Thanks
Aug 01, 2020
The extremely rude management refused to even investigate the electrical problems at our site. We were getting 100v, far below the required 110-120, and couldn't run our fridge on electricity or do much of everything. Their incompetent "maintenance man" suggested I go on youtube!!! The problem was THEIRS not mine. Moved on to KOA Waldport where we had NO ISSUES. AVOID this place at all costs.
CAMPGROUND RESPONSE / COMMENTS:
You had an electrical issue. We tried to remedy it. You demanded that we move you, however we could not because we were full. You screamed at our staff, so we opted for you to leave the park before you could cause more harm to my staff. site was fixed that evening. You really need to gain self contr
Jul 31, 2020
It was great nice people very clean place
Jul 30, 2020
I brought my granddaughters and sister. We had a great time. We stayed in K14, I think I will stay in a different one next time. The fire pit was to close to the trailers fire pit, so we didn't get to have our s'mores. I felt we would be intruding on their personal space. So, next time I will ask if I could have one that looks out to the grassy areas to be a little more private. Thanks!!!
Aug 10, 2020
Great experience at a special campground. Very friendly, helpful staff and lots of them! Clean bathrooms and sites. Close to beach but don't miss Devils Lake swimming area and boat launch right around the corner. Also don't miss Mel's Kitchen at the campground. Some of the best food we had on our two week road trip for amazing low prices. Huge portions, the breakfast, bbq and even the $1 ice cream social! Great store that has everything you need as well. Our family was very impressed by how hospitable this KOA was even during covid. Great job!
- Melissa Cudworth on Google
Aug 09, 2020
Rating the campground itself, I'll give it 4 stars. This is our 2nd year in a row coming here and I'll admit, the camp sites for tents are pretty small with no room for privacy between each site. What made me give this place 5 stars is the staff. Everyone was extremely friendly and helpful. The whole place was well maintained and very clean, including the bathrooms and showers. I have to give extra kudos to the staff running the small on-site restaurant called Mel's Kitchen. They serve a wide array of delicious breakfast items every morning, and they go out of their way to serve good BBQ on the weekends. Check out their mac and cheese! We'll definitely be back again in the future!
- Alex Kye on Google
Aug 09, 2020
A good place to stay
- Dan Brewer on Google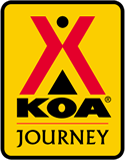 Lincoln City KOA
Open All Year
5298 Northeast Park Lane
Otis, OR 97368
Check-In/Check-Out Times
All Sites
Check-in: 2:00 pm, Check-out: 11:00 am
Get Google Directions