Wet your whistle at the Whistle Stop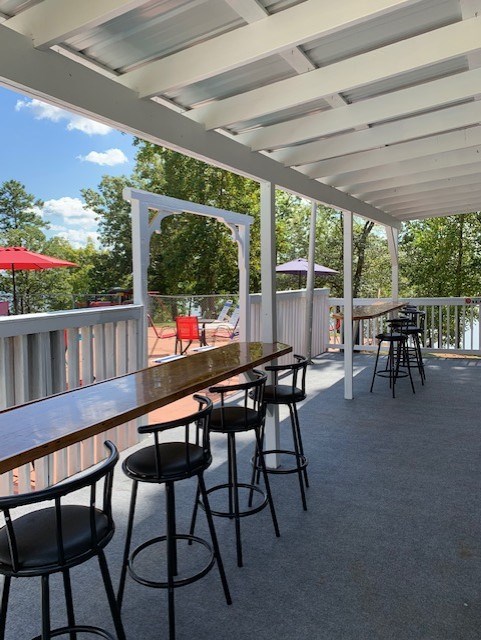 We are so excited to add a new amenity to our campground. The Whistle Stop is located next to the small pool and clubhouse. It is a neat gathering area featuring two bars and bar stools/shaded seating area and music. Campers can bring a beverage and enjoy a laugh with new and old friends while watching the kids swim. It's also a great place to escape the Georgia sun and have lunch with the kids while swimming. We knew we had to name it something unique and train themed, considering our campground features really neat box cars and cabooses. Our front desk supervisor came up with the name "The Whistle Stop" and we said that's the one! Not only does this new amenity bring more fun for our campers, it also took the place of an old, dilapidated pool deck. It was just not acceptable for our guests, so instead of just fixing it and calling it a day, we said, "Let's do something cool"!
We hope you'll enjoy the new Whistle Stop. Every Friday night we'll host a b.y.o.b. (bring your own beverage) night at this location.