Lake Isabella / Kern River KOA Recreation
The Activities below are from May thru September. We may be able to do activities outside of these times please contact us if your group is interested.
Thank You and Happy Camping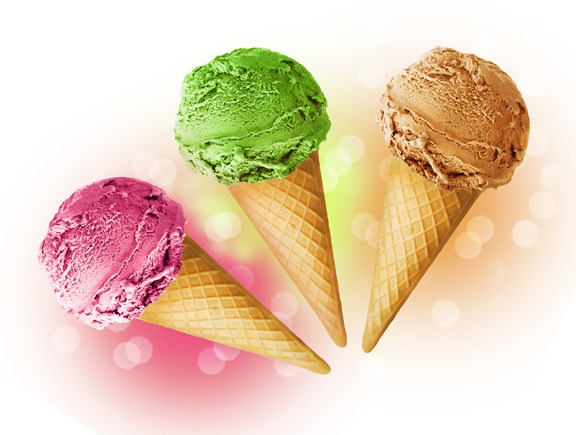 Ice Cream Social
Friday Night at 7:30pm enjoy FREE ICE CREAM on us. Just bring your bowl and we'll fill it up. Summer time only May 1st through October 31st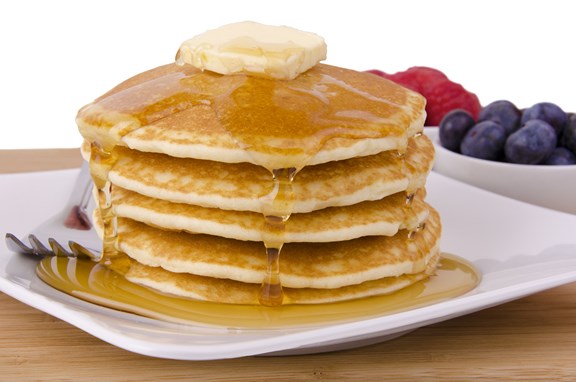 Pancake Breakfast
Sunday Mornings Enjoy our FREE PANCAKE BREAKFAST. From 8am-9am just walk on over and find your breakfast being cooked just for you. Coffee and Juice available for sale in store too!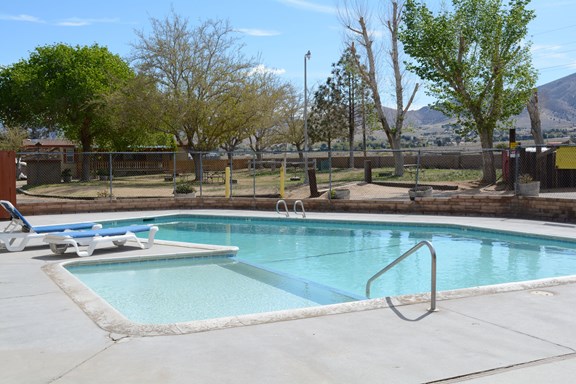 Swimming Pool
Enjoy the sun, at one of our poolside tables. Small wading pool and larger pool.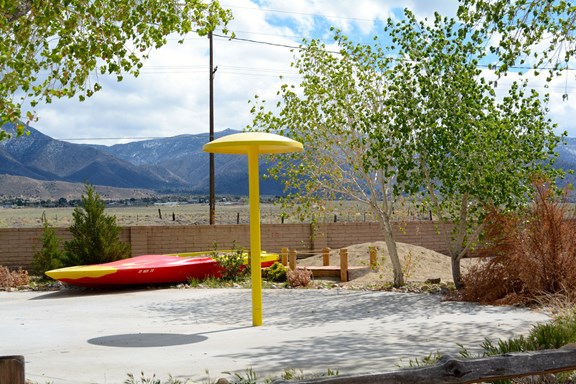 Splash Pad
Come see our NEW water play area. This is yet another way to stay cool and have fun at the same time this summer.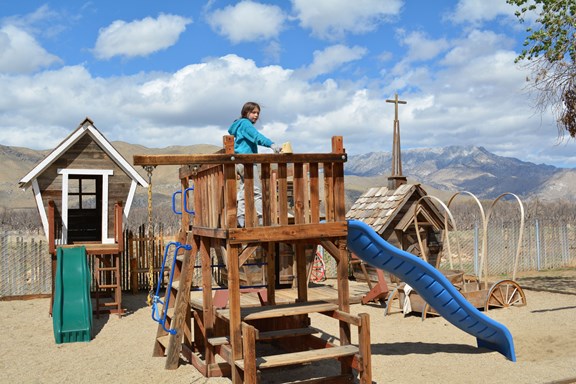 Playground/Activity Center
Our playground area includes volleyball, tetherball, horseshoes, swings and a play structure. Best Hiking trails in Lake Isabella
If you are a hiking, biking enthusiast, then we have some places for you to explore. Some of these are close to the Lake Isabella/Kern River KOA and some are a short drive, but here are some of the top spots!!
1.  Mill Creek Trail for Hiking and Mountain Biking
2. Sandy Flat Campground has the Hobo trail right behind the day use bathroom
3.  Remmington Trail
4. Whiskey Flat Trail 
5. Kern River Preserve
7.  Lake Isabella Visitor Center
Once you arrive, we can print out any information for hiking that you might be interested in doing.. OHV/ATV ENTHUSIASTS
If you are looking for some off road adventures while visiting Lake Isabella KOA, I think I have just what you are looking for!
Jawbone Canyon to Lake Isabella - check out funtreks.com/off-road-trails/jawbone-lake isabella
Long, scenic route crosses sprawling high desert from Jawbone OHV area, climbs above 8000' feet across the Piute Mountain Range inside Sequoia National Forest, then descends quickly to Lake Isabella.
Off road on the Kern Plateau/Sequoia National Forest - call the visitor center at 760-379-5646
www.alltrails.com/us/california/lake-isabella
Come and enjoy your stay! Remington Hot Spring, Bodfish, CA
Remington is one in a series of geothermally heated springs that emerge along the 165-mile Kern River with its headwaters in the High Sierra and its terminus through a boulder-pocked, winding canyon into California's Central Valley.  Today, Remington is free, public and an undeveloped hot springs in the Kern River Valley.  The water, which is sulfuric and tends to tarnish metals, flows from the ground at 3.5 gallons per minute. (Keep your silver jewelry at home)   There are four tubs total including one away from the river in a grassy shaded location off the trail and one cold plunge right next to the river.  Bold displays of wildflowers bloom here in the Spring.  Like hot springs elves, the "Friends of Remington" scrupulously clean and maintain the cement tubs out of their own good will.  Wander about and you will notice that these voluntary stewards have adorned the springs over the years.   There are messages like "Eternal Love" and "Children of the Earth" etched into the walls of the river-rock pools.  Once you have soaked and you ascend to the dirt parking lot off the Old Canyon Road, shiny trinkets will catch your eye, tiny tiles, Crystalline stones and colored glass embedded in the cement working steps.
KNOW BEFORE YOU GO: To get to the tus, take Kern Canyon Rd from the town of Bodfish or from Hwy 178 (Via Borel Road).  About 2 miles west of Hobo Campground, a 1/4 mile hiking trail descends 300 feet through a cottonwood forest to the hot springs.  Just beware, many visitors take advantage of the remote location and swim nude. French Gulch Marina
French Gulch Marina in Lake Isabella, CA rents Fishing Boats, Pontoon Boats, Wave Runners and Kayaks.  Here are the current rates and information:
Wave Runners are $95 an hour or $275 for half day rental
Fishing Boats are $45 an hour or (1-3 hours) = half day rental is $125 or (5-8 hours) = full day rental is $175
Pontoon Rental Hourly is 8 Passenger $70 or 12 Passenger $90
Pontoon Rental Half Day (1-3 hours) 8 Passenger $190.00 or 12 Passenger $250.00
Pontoon Rental Full Day (5-8 hours) 8 Passenger $280 or 12 Passenger $320.00
Kayak Rentals Hourly single $20 or Double $30
Kayak Rentals 1/2 day (3-4 hours) Single $60 or Double $80
A few things to note:  There is a $200 CASH DAMAGE DEPOSIT for all motorized rental units
There is a $100 CASH DAMAGE DEPOSIT for Kayaks
RENTERS PAY FOR ALL GAS USED AND PROMISE TO ONLY PURCHASE GAS FROM THE FRENCH GULCH MARINA
Full Day  boat rentals are only available Monday thru Thursday
For all information please call them at 760-379-8774 Death Valley National Park
About 2.5 hours from Lake Isabella/Kern River KOA is Death Valley National Park. If you leave early in the morning, you will have a fun-filled day exploring Death Valley's beautiful Park.  The current KOA Managers lived in Death Valley for 10 years, running one of the concessions, so they can tell you all about where to go and what to do. Here are their top picks:
Badwater - 282' below sea level 
Natural Bridge
Artist Drive
Artist Pallet
Zabriskie Point
Dante's View
Titus Canyon
Rhyolite Ghost Town
Mesquite Dunes
Ubehebe Crater
Father Crowley's Vista
Scotty's Castle (Opening in 2022 -  A must see!)