Lake Isabella / Kern River KOA Campground Blog
1/23/2023
Hi Everybody,The Lake Isabella/Kern River KOA would like to invite you to stay with us for Whiskey Flat Days!On February 17th, 2023, at 6:00PM at the McNally Arena in Kernville, CA they will be having Motorcycle/ATV Barrel RacesQuad GladiatorsBarrel RollATV Hide RacesSee the Attached flyer for more... 11/29/2022
If you have an RV and are traveling and need a place to stop for a month or two, then we have an offer for you.RV spots are 30 amp they include electricity and wi-fi. We have a laundry facility; a pub, we fill propane tanks and are 1-mile from a grocery store and gas station.  The rent is $850 per... 9/9/2022
If you call the KOA at 760-378-2001 and you pay for 2 nights your 3rd night is on us.  09/07/2022 - 12/15-2022.  
This excludes Holiday weekends which are a mandatory 3-night minimum stay.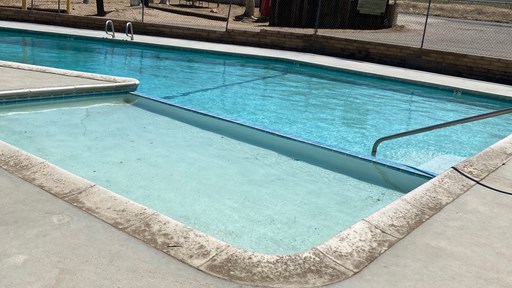 12/17/2021
Summertime - Pool and Splash Pad are openHours are from 10:00 AM - 9:00 PM - The pool is NOT  heated but you are welcome to come and take a dip or a splash!!Summer Dates are May 1st thru September 31stWe sell floaties for the little ones and lots of water toys.If you forget your sunscreen, not to... 12/17/2021
Hi Everyone,We would like to thank all of our guests for a wonderful 2021 Season!!  We look forward to a wonderful 2022 as well.We are going to start off our Summer season with a Friday Ice Cream Social and a visit from the Ice Cream man, followed by a Saturday morning craft class, an afternoon... 12/17/2021
We are so excited to announce that our Pizza Oven has arrived and we are once again in the pizza-making business!!  Come into the office and order a 12" pizza!!Cheese, Sausage, Pepperoni, Sausage and Pepperoni, or SupremePub Hours:Sunday - Thursday 9:00AM-5:00PM and Friday-Saturday 9:00AM - 10... 4/22/2021
Lake Isabella fishing derby is about to kick off.  I was unable to upload the brochure but if you go to google and type in:LAKE ISABELLA FISHING DERBY it tells you where to register, the rules and the prize information.While you are coming to fish we hope you will choose KOA as your camping spot....