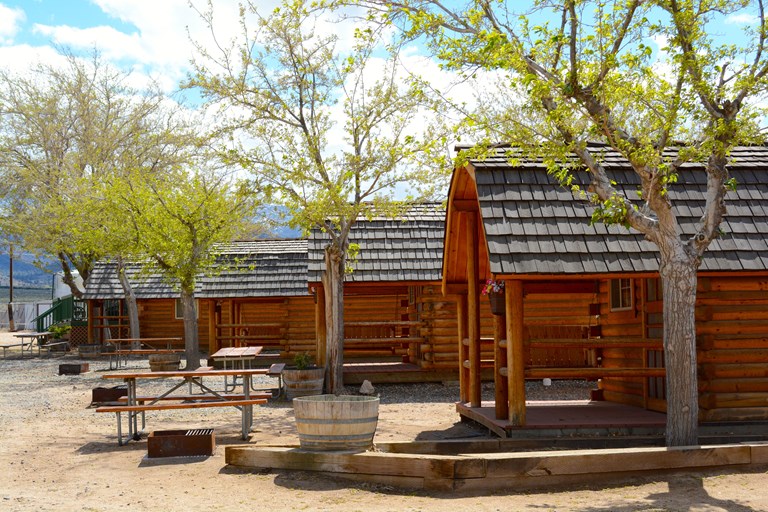 Lake Isabella / Kern River KOA General Information
General Campground Information
Pet Policies
Most people like dogs, but they must be on a leash while on the grounds. Please do not leave them unattended. Dogs should be walked in the pet walk. Pet litter must be picked up by owner.
Conservation
Do be cautious with fire, especially when windy. Our trees are precious. Please do not initial, hack, carve, or otherwise disfigure them or feed them cooking grease or gray water.
Swimming Pool
Swimming is at your own risk. There is no lifeguard on duty. Children under 14 must be accompanied by an adult. Pets or glass containers of any kind are prohibited in the pool area at all times. Pool hours are 9:00am to 10:00pm and adult supervision is required for children under 14 in the pool and restrooms. Pool is open seasonally from May 1st to September 30th.
Check-out Time
12:00 noon for campsites 11:00 am cabins. Extra charge for overtime is $4.00 per person, per hour. If you wish to remain another day, please check in at the office no later than 10:00am and we will make the necessary arrangements based on availability.
Cabins
Please do not hang wet towels/clothing on the rails. No smoking in any cabin or lodge. No cooking is allowed inside the cabins. No pets are allowed in any cabin or lodge.
General Rules
Please observe your camp boundaries. Please devote extra consideration to the Quiet Hours from 10:00pm to 8:00am. Please do not dry laundry on lines or trees. We have a laundry room available for your use. No car or RV washing on grounds. Your visitors do not have free use of the facilities. Please have them park in the visitor area and register in the office.
Meet Your Hosts
Are you ready to CAMP? Summer is right around the corner!
Since starting in 2006 with a definitive fixer-upper we have strived to improve and bring the campground to what you the campers want.  From putting in cabins, adding landscaping, improving sites/ layout, repairing the pool, starting social events and family activities, adding a great camper kitchen, new pallet patios coming soon....... And we still have so much we want to do.
We are here to make your stay the best it can be.  When you see us around the campground let us know what you think, we always want to here from you.