Jonestown / Hershey NE KOA Journey Recreation
Halloween Activities scheduled for October
Jonestown KOA offers Canoe, Kayak & Tube Rentals on the Swatara Creek.
The Swatara Creek is a pleasant novice run of moving water that courses a lazy path through mountain gaps and scenic farm country. You can put down the paddle, fish & float away the miles as you relax the day away. 
We currently offer sit-in kayaks (weight limit 250 lbs.), sit-on single & tandem kayaks, canoes (with weight limit of 400 lbs.) and tubes with canvas covers as rentals for our campers.
While floating the "Swattie", you'll have the opportunity to pass through Swatara State Park, a park that is currently undeveloped but open to the public for hiking, biking, fishing & hunting.
Take a lunch on your trip and enjoy a picnic along the banks of the "Swattie". The Park hosts Union Canal locks, fossil beds, a rail trail & the Appalachian Trail Bridge.
 Unfortunately, during times of low rainfall, there are a few areas of the creek you must portage around and occasionally there is a fallen tree.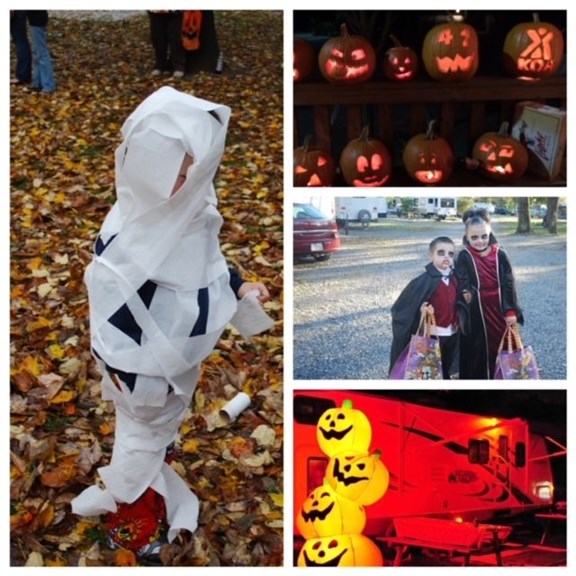 Halloween Activities Oct. 15/16, Oct 22/23 & Oct 29/30
Planning on pumpkin carving, games for the kids & trick or treat with a costume contest prior to them going site to site. Trick or treat is a voluntary activity for all campers. You can choose not to distribute treats/