Local Area Attractions Near Jacksonville North / St. Marys KOA
We are conveniently located at the I-95 Exit for the Ferry to Cumberland Island Seashore and historic St. Marys, Ga.
Amelia Island Beaches are 25 miles away. Or Head south to Jacksonville Zoo (20 Miles) or the Jacksonville Landing and all the city has to over (30 Minutes).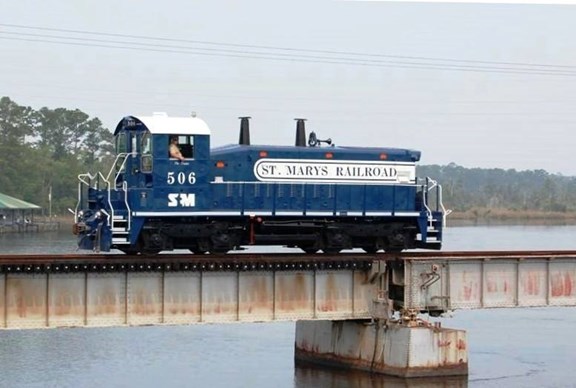 Themed Train Excurisons on the St. Marys Express
October 4, 5, 11 & 12 No Locomotive tickets will be sold for the Steam Engine rides St. Marys Express Steam Special Experience the thrill of riding a train pulled by an authentic steam locomotive as you go back in time to the pioneer life of yesteryear.
November 29, December 6 & 13 Santa Express Journey to Santa's Village with entertainment all along the way. Witness the magic of Christmas as Santa comes aboard to ride the return trip with goodies for all the boys and girls.
http://www.stmarysrailroad.com
For more information call 912-200-5235 Laurel Island Links Golf Course
Laurel Island Links is an 18-hole Davis Love III design masterpiece that has a beautifully contoured layout which is enjoyable for players of every skill level. The picturesque course is set among tree-lined fairways, breathtaking marsh views and well bunkered greens. Laurel Island Links offers one of the finest golf experiences on the Georgia coast.
Other features at Laurel Island Links include a driving range, a large practice putting green and a practice sand bunker. The spacious pro shop offers the finest in men's and ladies' golf apparel and high quality golf equipment and accessories. Visit Laurel Island Links website for more information.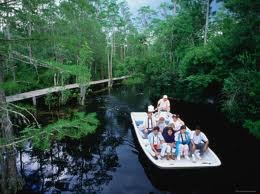 Boat Tours Of The Gator Filled Okefenokee Swamp
Okefenokee Adventures provides excellent guided boat tours through the Okefenokee swamp. During our trip we saw a few hundred Alligators, turtles, a wide variety of birds and other plant and animal life. The tour guides do a fantastic job of making the trip both fun and educational.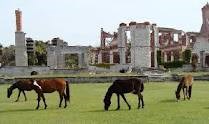 Cumberland Island National Seashore
The Cumberland Island National Seashore is the largest and southernmost barrier island in Georgia, offering guests over 17 miles of secluded white, sandy beaches. Wild horses and other island wildlife roam freely throughout the ruins and along the beach. Glimpses of the Carnegie lifestyle can be easily imagined throughout the ruins of Dungeness, abandoned luxury vehicles, Plum Orchard, and Greyfield Inn.
The island is a complex ecological system of interdependent animal and plant communities. A system of foredunes protects the interdune meadow and shrub thickets. A canopy of live oak trees stretches out beyond the back dunes that provide protection from the salt spray. For more information, you can go to The Cumberland Island National Seashore website .
Woodbine Opry
Held Every Friday & Saturday Join us for Ole' Timey Music & Southern Cooking at the Woodbine Opry every Friday & Saturday Evening. A foot-stompin', knee-slappin', finger-snappin', hand-clappin' good time, the Woodbine Opry, held at the renovated "Old Woodbine School" at the Camden Community Center, is the place to be every Friday and Saturday evening. Musicians play "old-time" bluegrass, gospel, and country music at the historic circa-1926 school. For a friendly get-together before the music starts, home-cooked southern-style potluck dinners are available at $7 each and include tea and dessert. Meals are served at 6pm, with the music beginning at 7pm. Contact: (912) 576-3600
Local Area Recreation Near Jacksonville North / St. Marys KOA Crawfish Festival
Come stay with us and venture to the 30th Annual Crawfish Festival in Woodbine, GA! Woodbine is located about 10 miles north of our campground. The festival will be Friday, April 24th through Saturday, April 25th. There are all kinds of events scheduled, like a parade, line dance, bluegrass music, and much more. You can check out their website at www. woodbinecrawfish.com or on Facebook! Sea Surf & Sup
Rent a kayak, or paddleboard for an days worth of adventure. Take a tour of the St Marys river and the nearby creeks. Day trips to the beautiful Cumberland Island are also offered. Memorial Day Weekend Festival
FREE LIVE ENTERTAINMENT!!!
Arts and Crafts, Amusements Night of Music
"Night of Music" Revue to Showcase the Best of the Best. For two nights only, August 28th and 29th, at 7:00 pm at Theatre by the Trax in St. Marys, Georgia, The Friese Studio of Music & Performing Arts presents their 5th Annual "Night of Music", guaranteed to be a Musical Revue on a Grand Scale.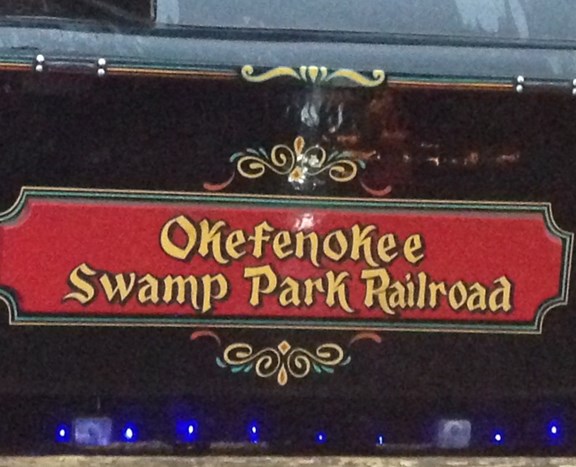 Okefenokee Swamp Annual Light Show
You do not want to miss this!
The Okefenokee Swamp "The Lights" Annual Light Show. Waycross (Northern Entrance), is about an hour drive from the campground. But well worth the drive. Seven of us "big kids" went last year and we will go back every year. The volunteers of the swamp start putting these lights up in the swamp (really! Not this girl) in October. Get on the Okefenokee Swamp Park Railroad and sit back to enjoy the ride through the swamp. You'll enjoy butterflies fluttering, birds flying, an alligator chasing a duck, marching soldiers and on and on. Fun for all ages.
Please go to their website for details and schedule. We have a copy in the office for your convenience.