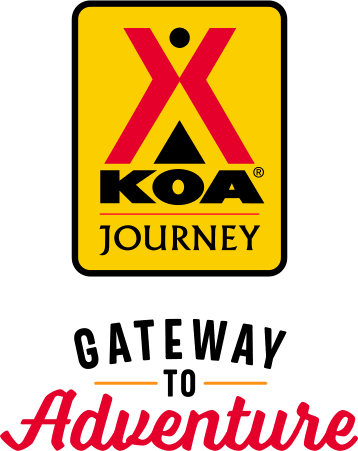 KOA Journey Campgrounds
KOA Journey campgrounds are the perfect oases after a day on the road. Whether it's along the way or a quick getaway, they've got you covered. Located near the highways and byways of North America with long Pull-thru RV Sites, they deliver convenience to the traveling camper. Pull in, ease back and take a load off.
KOA Journeys Feature:
Pull-through RV Sites with 50-amp service
Premium Tent Sites
Well lit after hours check-in service
Directions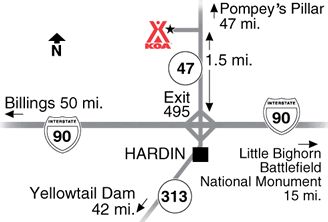 I-90 take Exit 495, go north 1.5 miles on Hwy 47 and we are on the left.
Office Hours   10am to noon.  3pm to 6pm.
Get Google Directions
Sep 22, 2021
Only used a tent site to sleep in the back of my van for two nights.
Sep 21, 2021
The park is outside of town and far enough from the highway that there is not a lot of noise. The staff is very friendly and helpful, the park is clean and in the process of some updates.
Sep 21, 2021
Check in is always very easy and everyone is really helpful and friendly. Someone will take you to your site and cover the your hook up. If you come in after they have closed, the information is in the door all ready for you.
Sep 21, 2021
Well run. I arrived late but they were set up for me. Clean showers and bathroom.
Sep 20, 2021
We realize this campground is for sale. There was only one person to check you in and take you to your campsite. We had to wait 10 min. To be escorted to our site which would have been easy to do on our own. Sites were tight and huge muddy ruts were in our site that should have been leveled before another rig was put in it.
Sep 20, 2021
Facility was clean and the owners were friendly and helpful. Some maintenance was behind due to an injury to one of the owners.
Sep 19, 2021
Very pleasant atmosphere. Staff was great. Enjoyed our short stay. Will be back
Sep 19, 2021
I think that other members should be aware that this particular campground doesn't currently live up to usual KOA expectations. It is in much need of maintenance and it looks like no upkeep has been done for the last couple of years. The bathrooms are ok but when I asked for some help to avoid the mud at my site, the owner obliged but was sarcastic and somewhat unfriendly about my predicament.
Sep 18, 2021
Great time. Very clean. Hosts were cordial and friendly.
Sep 18, 2021
Gina was so kind, helpful and friendly. I don't know how she keeps things so clean and nice with her husband injured. She's the kind of KOA host that people want . Thank you.
Sep 18, 2021
Our tent site was right next to the road, which they usually are, but this was a Bery busy country road with semi trucks going by every 5 minutes ( yes we timed it) ALL NIGHT LONG. Full of beets one way, empty the other and they all had beepers on the front we think to scare wildlife...or just tent campers. The facility was fine, bathroom clean...we just didn't get a lot of sleep.
Sep 16, 2021
Nice place to stop on our way home.
Sep 16, 2021
Peaceful with a beautiful sunset.
Sep 15, 2021
The showers were clean, well kept, the water was hot - all fantastic! The location is a bit noisy for light sleepers, but we were fine. Enjoyed our stay. Thank you!
Sep 15, 2021
Need a water filter system as water tasted bad, otherwise a super place to stay. Level places throughout.
Sep 14, 2021
Gina was very friendly and helpful. She took time to visit with us and point out things we could see and do in Hardin. The KOA campground was clean and quiet.
Sep 14, 2021
Great campground!! Well maintained and friendly staff.
Sep 13, 2021
The staff was very friendly and helpful. The park was easy to get in and out of. That park was also not too crowded with decent space between each spot. We enjoyed our 1 night stay here
Sep 12, 2021
Very helpful staff. Good for our quick overnight stop and go.
Sep 11, 2021
We always enjoy staying here when we're in the area. Service is always friendly and helpful.
Sep 11, 2021
Campground was very clean staff was friendly and helpful but spaces were pretty close
Sep 11, 2021
From the moment I pulled in I knew I could relax in this quiet campground!! Away from the noisy highway, with a porch swing at my site, for morning coffee and evening wine. I decided to stay 2 nights instead of 1!! Ginah was amazing, well informed about the area, and I enjoyed a fantastic trip to little big horn monument…. I would DEFINITELY stay again!!!
Sep 08, 2021
It was a very nice KOA to stay at. Off the interstate enough that we didn't hear traffic all night.
Sep 08, 2021
The facilities were clean, grounds well kept and the staff was wonderful. We will definitely be back. Thank you so much! I do hope your husband gets better soon.
Sep 07, 2021
Nice quiet campground, clean bathrooms, friendly staff. They were very busy, but took the time to answer our questions.
Sep 07, 2021
I'm surprised that KOA allows this campground in it's family at all. There are no redeeming qualities here. Nothing to speak of-the playground is barely there, the pool and hot tub were not in operation and the bathrooms were filthy. We did not use the laundry room. We did not feel safe here but that is not on the campground-that is the town itself which has more casinos than people.
Sep 07, 2021
Nice little area. Liked the dog park area. Showers were ok. Dump station is by front as you exit. Views for sunrise and sunset are nice.
Sep 07, 2021
Great place for an overnight which is what we did.
Sep 06, 2021
Campsites we're ok but very disappointing laundry opened at ten am closed at 5 pm. Advertised WiFi which is non existent!
Sep 06, 2021
Nasty owner lady. Laundromat hours from 10 am to 5 pm. Terrible wifi.
Sep 06, 2021
Njce clean campsite, friendly folks.
Sep 06, 2021
Difficult situation. Less than average park condition for a koa. Much upkeep and repairs needed. Hope owners are able to improve grounds and facilities.
Sep 06, 2021
Very nice staff and clean.
Sep 06, 2021
Very clean, friendlyfolks, pleasant surroundings and location close to town.Happy to recommend this nice campground.. Thank you for a first rate experience!