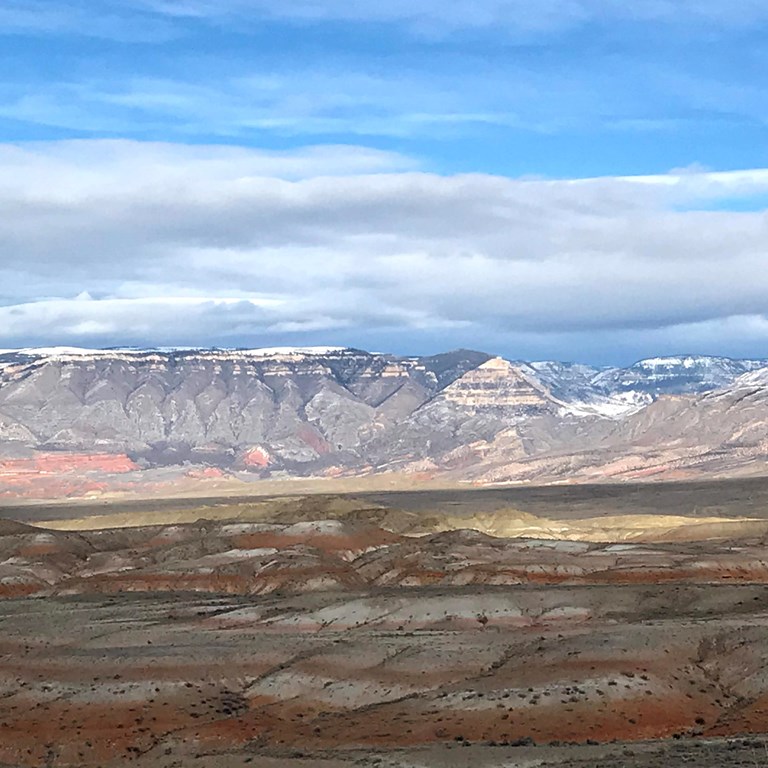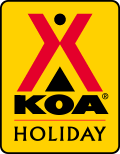 Greybull KOA Local Attractions
Yes, we're open! Some limitations may apply. See our Blog for Details..
Local Area Attractions Near Greybull KOA
Many of our guests find us as they travel to or from Yellowstone National Park, which is only about 100 miles from Greybull.  Once here, however, they discover that there are so many great reasons to stay just a little bit longer at the Greybull KOA! 
Sitting at the base of the Big Horn Mountains in the high desert of the Great Plains, we are surrounded by natural beauty that just begs you to go off and find yourself.  Tired of the crowds at Yellowstone and Cody?  You won't find crowds here.  You might even find yourself alone at Shell Falls, or on a hike to the Medicine Wheel or Porcupine Falls in the Big Horn Mountains.  Be on the lookout for Antelope, Moose, Elk, Big Horn Sheep, Mule Deer or the Pryor Mountain wild horses!  Or take a out an amazing dirt road to the largest Dinosaur Track site in Wyoming.  An hour South you can take an awesome tour of Wyoming Whiskey's Distillery, go on a dinosaur dig followed by a dip in the hot springs of Thermopolis and top it off with a drive through Wind River Canyon.  
Feel like staying put?  Spend a day in small town America.  Visit our local museums, stroll Main Street or walk the path along the river.  No matter your choice, the heated pool is a wonderful way to relax afterward!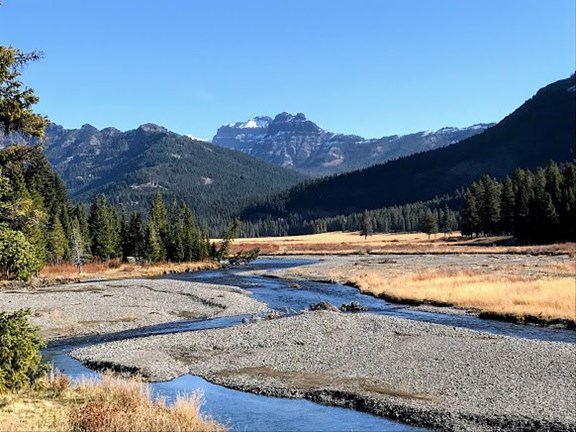 Yellowstone National Park
Yellowstone needs no introduction!  America's First National Park should be a bucket list item for everyone!  Just 2 hours outside the East Entrance to the Park and 3 hours to Cooke City and the NE entrance to the Park, you can easily get to the park from the campground.  Many of our guests prefer the quiet of the Big Horn Basin as their base camp, venturing out to the Park on day trips, or stopping here before a scheduled camping trip in the park.  Out west, you will see that drives are longer, but that doesn't mean they are without beauty! Your Trip to Yellowstone will take you either through the Shoshone National Forest, over Avalanche Pass and into the park or drive Chief Joseph Highway and enter the park from the NE.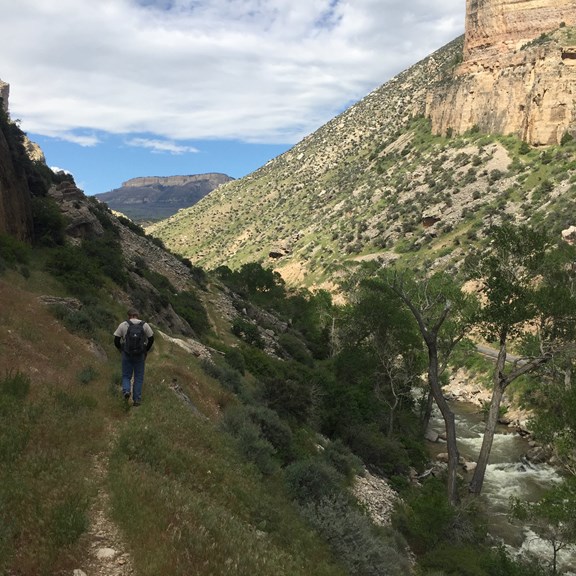 Big Horn Mountains
Greybull lies at the base of the Big Horn Mountains in northern WY.  The Big Horns quietly surprise; rising abruptly 8,000' up from the Plains, greeting East/West travelers from Yellowstone to Mt. Rushmore like a beautiful wall.  Running 200 miles north though the Great Plains, they peak over 13,000', and are home to wildlife like moose, elk, mule deer, black bear, and Big Horn Sheep  If Mother Nature is on your list, the Big Horns offer so many choices. Just getting in is memorable.  Good roads weave through a crack in the wall, into a canyon, with walls towering hundreds of feet above, until the road takes you so far in, the canyon looks small. Their absolute rugged beauty is both calming and exhilarating.  Once in, stop at Shell Falls, hike a trail, visit the Medicine Wheel or find a lake or stream and maybe a fish or two. Go fast or slow - your choice.  The Big Horn Mountains offer an uncrowded year-round paradise for visitors and area residents alike. You won't forget them.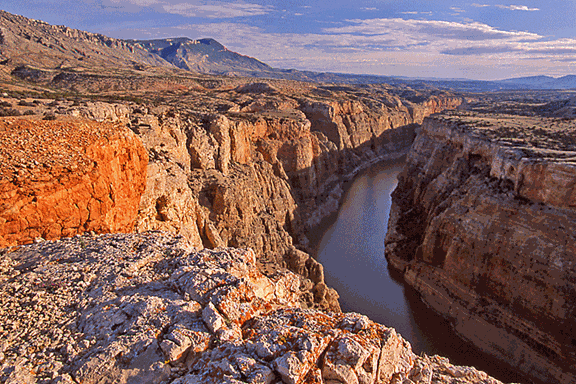 Bighorn Canyon National Recreation Area
This national park is a little known gem, created after the construction of the Yellowtail Dam in the 1960's.  Here you are treated to breathtaking views of the Big Horn Canyon from the Devils Canyon overlook.  Boat rentals and boat tours are available to take you into the Canyon during the summer months.  Trout fishing at the lake is popular, as are the hiking trails, and overlooks that highlight the unmarred natural beauty of the park.  Here you feel the old west.  You see the immense obstacles our ancestors faced.  Here you are free from the sights and sounds of modern life.  The night sky is virtually free of light pollution, opening the Universe up to you.   The Canyon is also home to the largest herd of wild horses in the US, who share the area with Big Horn Sheep, deer and soaring birds of prey.  This, the third largest canyon in the US, is virtually unknown, but never forgotten.  Of Note: The park is located in both WY and MT and they are not directly connected.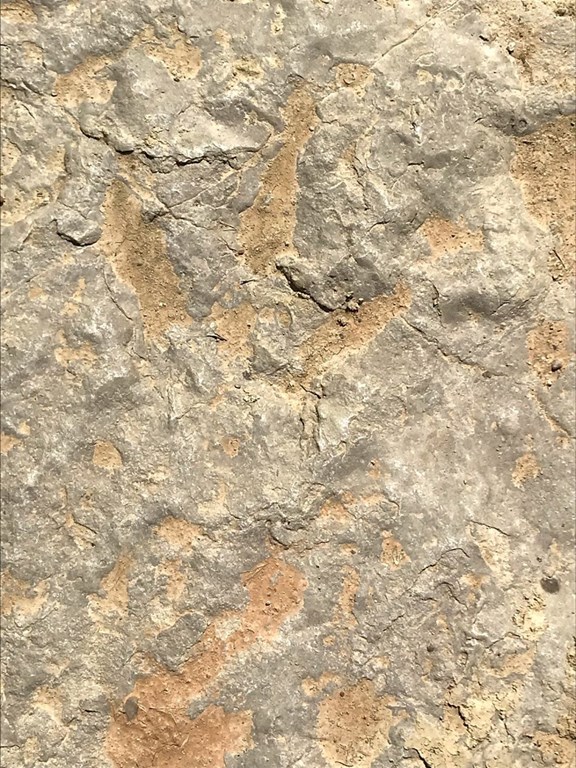 Red Gultch Dinosaur Tracksite
The Red Gultch Dinosaur track site lies just 15 miles outside of town and is the largest tracksite in Wyoming.  The prints were discovered in 1997. There are hundreds of dinosaur tracks at the site, which are believed to have been laid down at the edge of the sea that covered this area during the Middle Jurassic Period, 160-180 million years ago.  Afterwards, consider a stop at the GeoScience Center on Main Street, where you and the kids can learn more about the plants, animals and dinosaur fossils that are abundant here.  The GeoScience Center also has many local specimens and knowledgeable staff to answer your questions. 
 
The drive out to the site is also breathtakingly beautiful.  Even at the height of our summer season, it is possible to drive to the site and back and never see another person!  
Directions:  8 miles East of Greybull off Hwy 14, take the Red Gultch/Alkali National Back country Byway (a pretty good two track dirt road) for about 5 miles.  There are restrooms at the site but no other services.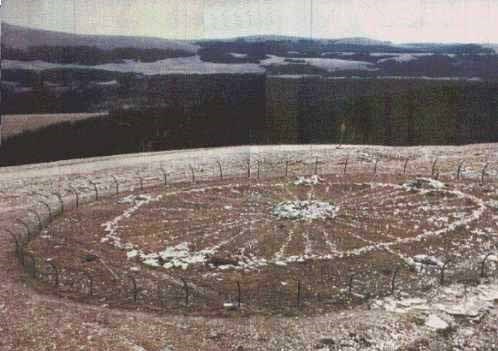 Medicine Wheel
The Medicine Wheel is a sacred Native American ceremonial site that is still used today by numerous tribes.  Visitors are asked to respect the solemn nature of the site and are required to leave it undisturbed, however, you may take photographs.  Designated a National Historic Landmark in 1970, the exact age of the site is unknown.  It is believed to have been constructed between 900 and 1,800 A.D, however, prehistoric Native Americans have used this area for nearly 7,000 years!. 
When you arrive at the Wheel, you'll understand why!  At 9,642 feet, the entire Basin is laid out before you. There is quiet solitude here above the timberline on Medicine Mountain. 
The Wheel is located on Forest Service Rd 12 off 14A, in the Big Horn Forest and is open from mid-June to September, weather permitting.  It can be very cold at the Wheel so always bring a jacket!  It is a 1.5 mile hike to the Wheel from the parking lot.  Visitors with disabilities may use a vehicle to get to the site. There are restroom facilities.
Local Area Recreation Near Greybull KOA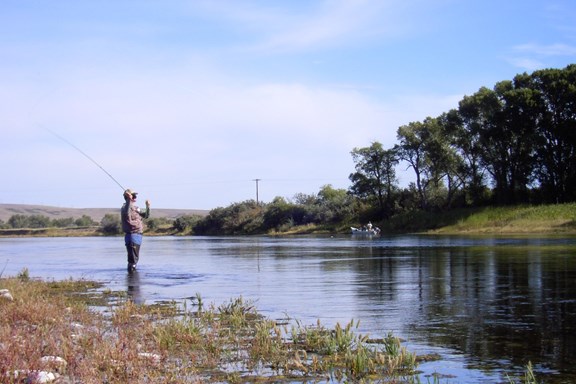 Fishing
Available fish in the Bighorn Mountains
Brook trout (Saivelinus Fontinalis) This small-headed fish gradually changes color from dark green on top to a white belly. The males have splashes of bright red on their bellies. The light spots on a dark background are joined by some red or pink spots with blue halos on the lower sides. Striking black-and-white borders are found on the lower fins and tail. This fish is mainly seen in waters at or above an elevation of 10,000 feet, though may be found at lower-elevations as well, they are usually the only fish found in the high mountain country. Brook trout are easy to catch. Fish for them with light or ultralight gear. The most frequently used bait is a piece of worm attached to a size 12 to 14 hook. The relative ease of catching, combined with the majestic mountain scenery where they live, makes brook-trout fishing an entertaining activity for families with young anglers. Brook trout spawn in the fall and fishing is good year-round.
Brown trout has olive hues on top, with yellow sides and a belly with black and red or maroon spots. The brown trout has a hard-to-catch reputation which makes the pursuit a challenge. There are many ways to attempt hooking, though if the "big ones" are your choice, the hours of twilight or darkness will offer the best chances. Live nightcrawlers are effective earlier in the season while using grasshoppers as bait in the late fall can provoke strikes that are almost violent. Anglers seeking to increase the challenge of fishing for brown trout prefer artificial flies and spinners. Brown trout prefer spawning in the fast water of streams in fall. This provides for some excellent fishing at a very colorful time of year.
Cutthroat trout is the only trout native to Wyoming. They have a heavier concentration of black spots in the tail area and there is a red or orange slash under the jaw. There are five subspecies of cutthroat trout in Wyoming and many more methods of catching them. Fly fishing seems to be the most popular, though not the only method. All of the subspecies of cutthroat spawn in the early spring. Depending on which of these subspecies is present, spawning may begin as early as March and continue into July.
Rainbow trout is native only to the rivers and lakes of North America, west of the Rocky Mountains and it is well-known as a hard-fighting game fish and tasty meal. Rainbow trout have coloring and patterns that vary widely depending on habitat, age, and spawning condition. They are torpedo-shaped and generally blue-green or yellow-green in color with a pink streak along their sides, white underbelly, and small black spots on their back and fins. They prefer cool, clear rivers, streams, and lakes. Rainbow trout survive on insects, crustaceans, and small fish.

Golf
Midway Golf Course in Basin, just 7 miles from Greybull. 
Check the website for current rates: http://www.midwaygolfcourse.com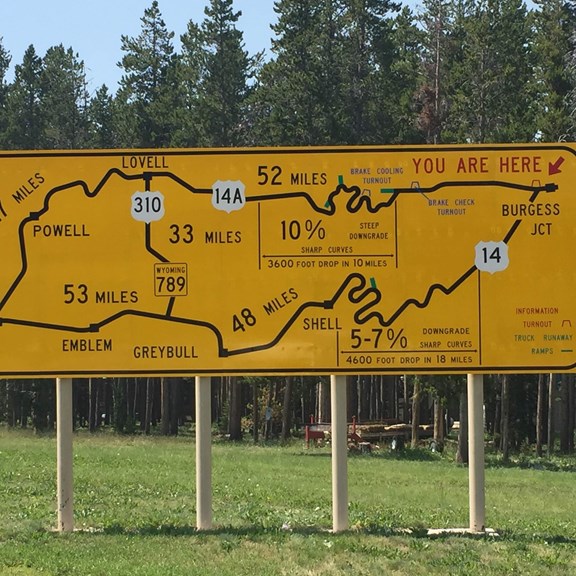 The Mountain "Loop" - a Day Drive You'll Never Forget!
Driving the "Loop" from Greybull up into the Bighorn Mountains and through the canyons and deserts that surround us is an experience you will never forget!  Stop as often as you like on this 150 mile day trip that takes you by so many of the highlights this area has to offer.  You don't have to drive the entire Loop if you're pressed for time - just pick your favorites.  Each of these sites is easily within a quick trip from the campground!
  
Along the Loop, you will have the opportunity to explore  (a) the Red Gulch Dinosaur Track Site; (b) Devils Kitchen; (c) Shell Canyon and Shell Falls; (d) Wildlife sightings of moose, elk, deer, antelope and birds; (e) the Medicine Wheel; (f) Porcupine Falls; (g) Big Horn Canyon; and (h) the Pryor Mountain Wild Horse Sanctuary, just to name a few! 
After such a beautiful day exploring, come back to the Greybull KOA and relax by the pool and fire.  With solid WiFi you can share all your amazing pictures and adventures with your friends and family (who will surely be jealous!).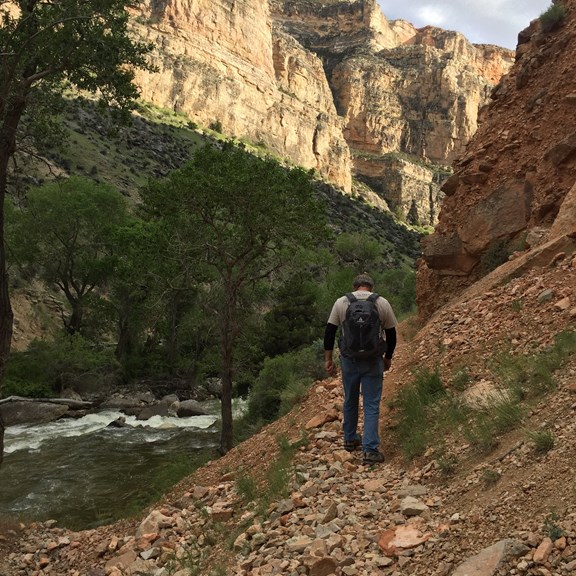 Hiking
There are hundreds of hiking trails you can day trip from the Campground.  The Big Horn Mountains and Bighorn National Forest offer all level of trails, taking you to breathtaking vistas, mountain lakes, waterfalls and the Medicine Wheel.  The rich wildlife on the mountain makes for opportunities to enjoy deer, moose, elk, big horn sheep, as well as numerous small species of animals and birds.   Remember to keep your distance from all wild animals.  There are also over 200 lakes in the Big Horn Mountains, making for some excellent trout fishing. Both resident and non-resident fishing licenses can be obtained from local stores before beginning your hike.
There are miles and miles of two track roads that take you into the desert that surrounds us.  There is nothing like spending time in the desert.  What looks like vast empty wasteland is surprisingly alive!  Ant hills polka dot the landscape (the don't bite if you leave them alone!).  Rabbits, antelope, deer, prairie dogs and birds fill the desert landscape.  The scorpions and snakes are not so obvious, so always be aware when hiking, whether in the mountains or the desert, that you are responsible for your own safety.  There are some basic rules for insuring your safe exploration of the wild.  Always be aware of your surroundings, including what kinds of plants and animals you might encounter.  Tell people where you're going and when you plan to return, carry plenty of water, a first aide kit and dress appropriately.  Basic common sense goes a long way towards keeping you safe!
Most Importantly:  Get Out There! Bring a camera!  Bring Binoculars!   Enjoy! 
Additional information on hiking and backpacking in the Bighorn Mountains and Bighorn National Forest can be obtained by contacting the National Forest Offices.