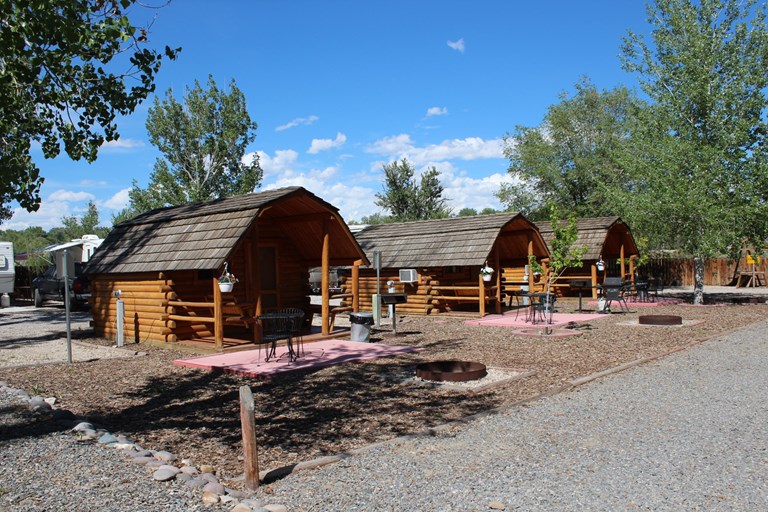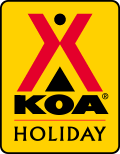 Greybull KOA General Information
Yes, we're open! Some limitations may apply. See our Blog for Details..
General Campground Information
Check In and Check out times
Check in is at 3pm.
Check out is at 11am for RV and Tent campers and 10am for Lodges and Cabins.  
 Please call the office should you need early check in or late check out.
Driving In Town
Please note that the Town of Greybull does NOT HAVE Stop Signs on its cross streets.  Slow down at all intersections and yield to the left, however to be safe - Yield to all traffic.
Park Entrance
We are a small park.  In order to ensure you are going the right way to most easily access your site, you need to stop at the Stop Sign upon entering the campground. DO NOT turn in front of the office until you have registered.  If you need assistance, please call the office upon entering the park and we will come to you.
Store Hours
Our Store is open 7am to 9pm from Memorial Day to Labor Day.  Off season hours vary and are posted on the Office Door.
Pool Hours
Our heated pool is open everyday from 9am to Dusk from Memorial Day - Labor Day.
Firewood
Our store has all that you need to enjoy a campfire at your site!  We have firewood, fire-starters, magic fire, and all the fixin's you could ever need to make some epic S'Mores (including recipes and ingredients should you wish to mix it up a bit!)  After a long day - enjoy a quiet evening by your own fire-ring!
Quiet Hours
Our Quiet Hours are from 9pm  - 7 am.  Please be mindful of  your neighbors.
Meet Your Hosts
If the Big Horn Mountains weren't on your list - they will be!! We can't wait to show you why!!
Welcome to Wyoming!  We are the Owners, Barry and Kim Rudge and we look forward to hosting your Greybull camping.  We live and work here at the Greybull, KOA, having moved here from Florida in 2018.  As life long campers, we've enjoyed every type of camping.  We know, that while every camper's different, every camper wants a nice clean place to stop and relax at the end of a travel day.  We will work hard to make sure that your stay here, no matter how short, is a little oasis in the journey you're on!
You never know where your RV adventure will take you.  Our 2016 summer RV trip ended with us purchasing a campground in Wyoming! The plan was to wander the American West, visit State and National Parks, then return to reality, work and family back in Florida. The Big Horn Mountains changed all of that.  Our trip over the Big Horns from Mt. Rushmore to Yellowstone, our Truck experienced crippling transmission issues, almost  stopping our adventure in its tracks!.  After getting the Truck back on the road, and over the mountain, we stopped here in Greybull to rest and regroup.  Next thing we knew, we'd volunteered to be work-campers for the 2017 summer season!   
Our work camping summer introduced us to the business and the effort it takes to provide excellent 5-star customer service.  When the owners  wanted to retire, we jumped at the chance!  Our friends and family were surprised (but not shocked).  After selling everything in Florida except what would fit in our camper, we moved West - in February and we haven't looked back since!  
 Welcome to our Happy Place!