Grayville / I-64 KOA Holiday Recreation
We are open year round! With everything western themed, you will feel like you are in the Old West. We offer a playground for your lil' pokes, a 27 unique hole miniature golf course, a mechanical shooting gallery, an on-site restaurant and bar, an ice cream parlor, horseshoe pit, rentable dance hall, and a pavilion.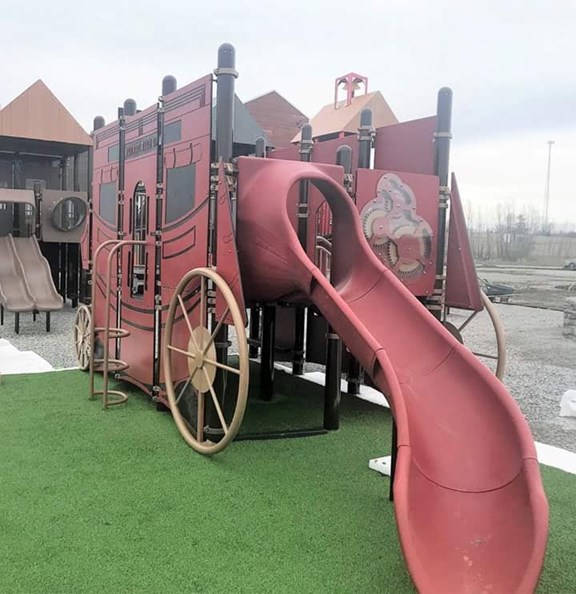 Lil' Pokes Playground
A fun, western themed astroturn surface playground with everything from a stagecoach to teepees.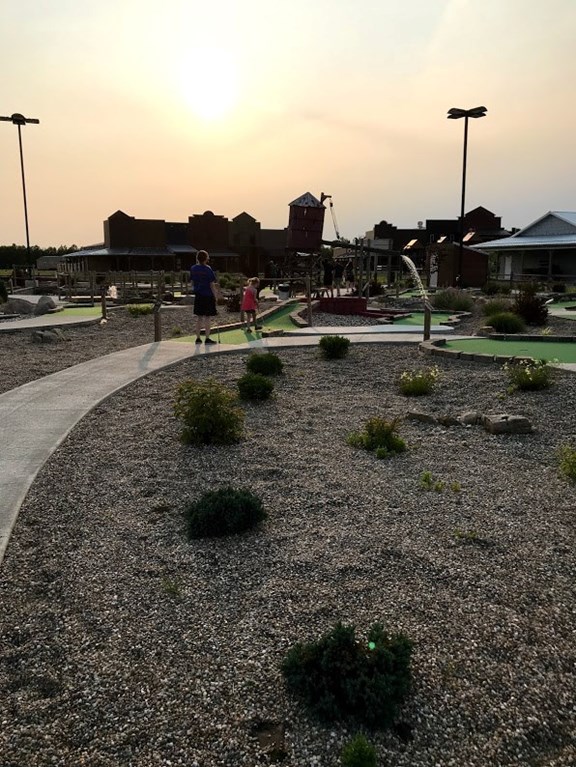 Frontier Adventure Golf
At Westwood Recreation, Inc. we have a 27 hole miniature golf course open to the public. This western themed golf course has a 9 hole course and an 18 hole course. This is a favorite for all ages! There are water features and varying levels of difficulty. All 27 holes are unique so never play the same hole twice (unless, of course, you play more than one round!).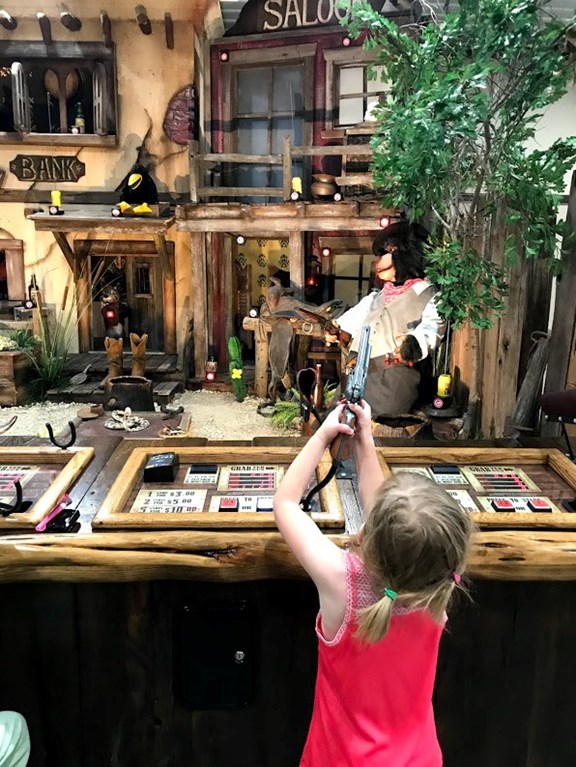 Doc's Shooting Gallery
Our mechanical shooting gallery is a hoot for all ages. We have 2 stations. Hen House Hoedown can accommodate 3 people and Critter Gorge accommodates up to 8 people.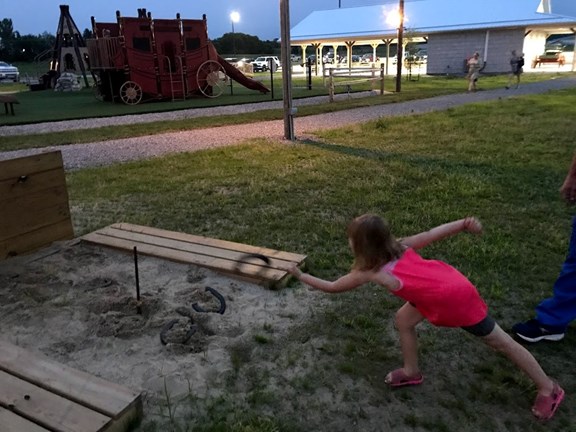 Horse Shoes
Enjoy a friendly game of horse shoes!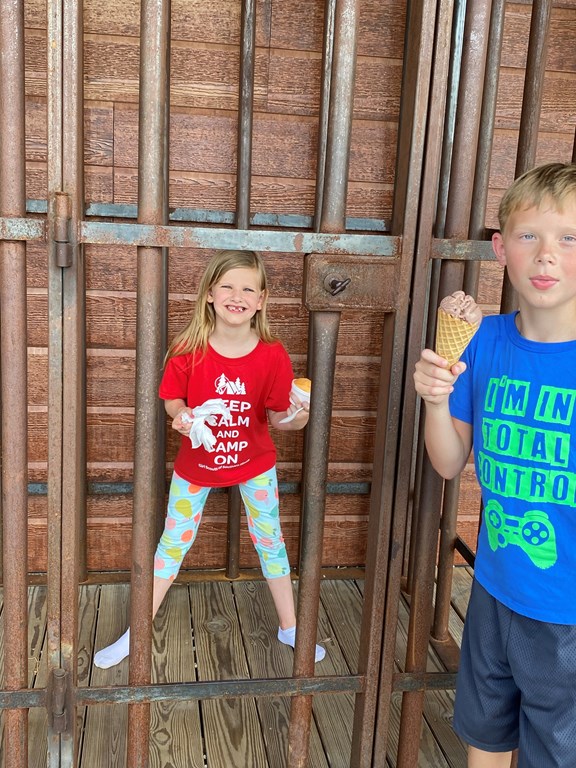 Bob's Ice Cream Parlor
Stop in and cool off with a cold cup (or cone) of ice cream!
Pavilion
A spacious pavilion with bathrooms to stop and enjoy a picnic or just take a break at one of the picnic tables. Tetherball
A classic playground game!
Local Area Recreation