Local Area Attractions Near Grants KOA Journey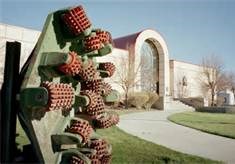 New Mexico Mining Museum
Visit the only underground uranium mining museum in the world. For more information, visit the New Mexico Mining Museum online.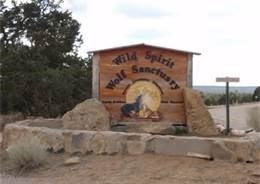 Wild Spirit Wolf Sanctuary
The Wild Spirit Wolf Sanctuary provides safe sanctuary to abused and abandoned captive-bred wolves and wolf-dog crosses. With focus on education, ecology and the environment, responsible ownership of wolf dogs and the humane care of all animals, companion or otherwise.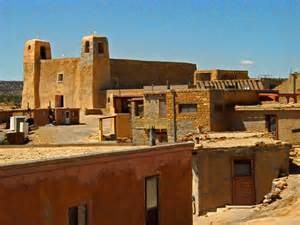 Acoma Pueblo Tour and Sky City Casino
Known as "Sky City," the Pueblo of Acoma is situated on a 367-foot-high sandstone rock. It is considered to be the oldest inhabited village in the United States. See Acoma Pueblo online for more information.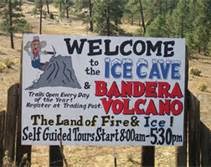 Bandera Crater and Ice Caves
While staying at our campground, visit the Bandera Crater and Ice Caves, 'The Land of Fire and Ice.' Situated on the Continental Divide you walk through the twisted, old-growth Juniper, Fir and Ponderosa Pine trees, over the ancient lava trail to the Ice Cave. Visit the Bandera Crater and Ice Caves online for more information.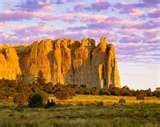 El Morro National Monument
An historical site in a Hollywood setting with ancient Indian petroglyphs and Spanish Explorer's inscriptions dating to 1609 and more from the American Army 150 years ago. El Morro has been a national monument for over 100 years and is a favored small monument of northwestern New Mexico.