Grants KOA Journey Recreation
Share some time with your family.
Take A Hike
When you're ready for a walk, we have a walking path back into the lava beds near the KOA. It's graveled, level, and marked. You'll see lava flows and spattered lava as it has laid for thousands of years. You might even see some rabbits.
K9 Time
We have a dog friendly campground. There's a couple ways your K9 friends can have fun. Anywhere in the park is open to pets on leashes. Then there's a Kamp K9, dog park, where your K9 buddy can be off the lead and nose around.
Free Continental Breakfast
Get a great start on your travel day with our free continental breakfast. We provide a popular selection of cereals, donuts or toast, and round out the meal with teas, coffee and orange juice.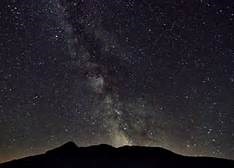 An external view
Star gazing is as easy as stepping outside under the dark-sky night to see the Milky Way. Few things are as awe inspiring as the night sky on a clear night.
Playtime on the playground
There is a time to travel and there is a time to wiggle. Let the little nippers and tikes in your household have time to run off some energy. There is a tetherball for the older ones.
Take a pic
Picture, that is. We are surrounded by some of the oldest lava flows in the area. Dating to 100K years old. They look much the same as the day they were laid down because the lava rock is rough and treacherous to walk on. But you don't have to walk on it to appreciate it or take that one-of picture for your portfolio. It only takes a camera to get it up close.
Local Area Recreation