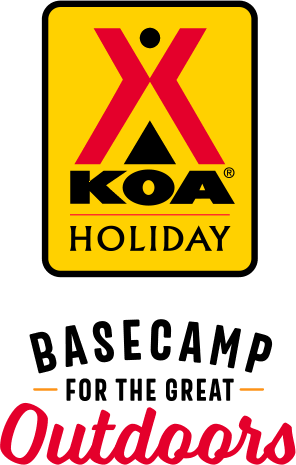 KOA Holiday Campgrounds
Whether you're exploring the local area or hanging out at the campground, KOA Holidays are an ideal place to relax and play. There's plenty to do, with amenities and services to make your stay memorable. Plus, you'll enjoy the outdoor experience with upgraded RV Sites with KOA Patio® and Deluxe Cabins with full baths for camping in comfort. Bring your family, bring your friends, or bring the whole group – there's plenty of ways to stay and explore.
KOA Holidays Feature:
RV Sites with a KOA Patio®
Deluxe Cabins with full baths
Premium Tent Sites
Group meeting facilities
Directions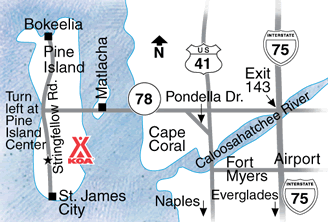 I-75 or Route 41 turn west Route 78. Turn left at Stringfellow Road.
Get Google Directions
Apr 04, 2021
Excellent campground! Great staff, large sites, beautifully maintained. We will definitely be back.
Apr 03, 2021
4 months & 1 cabin for 4 days
Apr 03, 2021
It was clean and very nice!!! The bathroom and kitchen area is a nice touch to have available. The air conditioner wouldn't turn back on after I had it off for a while. I forgot to turn the propane tank valve shut off. You should refill the salt and pepper shakers - the salt was a solid rock. This was the BEST little cabin I ever stayed in and hope to come back again.
Apr 03, 2021
It was wonderful! Great people! Clean restrooms and bathhouses! Beautiful pool and hot tub area
Apr 02, 2021
It was great. Wish they had a little more events but we understood with the Covid.
Apr 02, 2021
See ya next year!!!!!!!!!
Apr 02, 2021
Site was way too small for our 5th wheel. The front hitch was sticking out onto the road, pad did not fit jacks and there was an electrical power box directly behind camper so we could not back up enough. Disappointed
Apr 01, 2021
I had a great time at Pine Island KOA. The reason that I can only give an 8 is simple: Only 4 tent sites.
Apr 01, 2021
First campgroung ever, was great. Got help backing up from the nice host and everybody around us were very friendly!
Apr 01, 2021
The park itself was well kept, however it was difficult to use the laundry and pool because they close at 8:00 pm. We leave for the day and explore. After a day at the beach it would have been nice to enjoy the pool and hot tub after dinner.
Mar 31, 2021
The no see's were intolerable. We couldn't go outside at all in the campground. The restaurants are close, reasonable and good and the biking was great up and down the island. We stayed at the KOA for convenience for fishing. However, next time we will stay off the island and drive in for fishing so we can enjoy our mornings and evenings.
Mar 31, 2021
No shade, too many bugs. Boil water advisory half of stay. People working there were very friendly though.Garbage was picked up per request since there was no place to take it near sites.
Mar 31, 2021
Booking personnel could not have been more helpful!!! We found the signage, campground, campsite, lakes, etc. to be totally enjoyable.
Mar 31, 2021
Easy in and out, super helpful and friendly staff, very clean. All those attributes attract very nice campers as well! I brought my mom on her first camping adventure with me. She was super impressed as well!
Mar 31, 2021
Nice facility. Friendly staff.
Mar 30, 2021
everything was great
Mar 30, 2021
The stay was fine. No ruckus or issues. The grounds are not well kept. There isn't much by way of amenities other than cable. The 1 pool full of teenagers was disheartening and the pet wash station wasn't big enough for a dog bigger than 10 pounds. The staff was friendly. You take your own trash which wasn't an issue except the bins were overflowing daily. I doubt we would return.
Mar 30, 2021
Very organized arrival. Loved that they escorted you to your site. The only hiccup was a water issue and had to shut off the water then a boil water advisory. But they were very good at keeping you informed. Loved the campground would definitely gi back.
Mar 29, 2021
Awesome campground, nice friendly staff, well kept grounds. Great location.
Mar 28, 2021
Staff is very friendly and the pool is wonderful!
Mar 27, 2021
Everything was clean however did not like clubhouse hours open to late in morning and closed to early at night. Also cleaning schedule for bathrooms were in the morning early when everybody was using them. Also ditch the mask requirements
Mar 25, 2021
Friendly staff, very clean campground, great amenities and convenient to see attractions.
Mar 25, 2021
The park is beautiful; sites are very close together; super-nice people. But, I never got more attacked by bugs in my life than I did at this camp. I looked like I was covered with poison ivy from no-see-um bites. I bought liquids, gels, sprays—spent a lot of money to keep them off me & to heal the bites. Never once sat outside because of it...hard to get past this...but the camp is nice.
Mar 24, 2021
We enjoyed our stay in spite of covid 19 the staff were friendly and helpful, the area was great our camper was at the lake and we enjoyed ducks and other water fowl, we plan to stay here again but I saw no rental facilities to rent golf carts it would be nice as the store was a good distance away from our campsite.
Mar 24, 2021
very nice place to stay. Staff very helpful
Mar 24, 2021
Very nice staff.
Mar 24, 2021
Clean bathrooms, helpful staff��� Cracked concrete pad, almost too big of a park to take good care of....felt somewhat isolated in the back. For an island with a lot of beautiful vegetation, there was very little here.
Mar 24, 2021
Very nice campground. A little large for our liking though.
Mar 23, 2021
Uneventful stay, pleasant surroundings
Mar 23, 2021
Had a relaxing time during our stay. Loved taking advantage of the bike trail and nearby hiking trails.
Mar 23, 2021
The bunk beds needed fitted sheets instead of only one flat sheet per bunk. I received several no-see-um bug bites I believe came in from gaps in the window by the bunk where I could see daylight to the outside. One day the water was shut off for most all day. We feel we should have been supplied fresh water. Were told the water wasn't safe to use till testing was completed. Needed bottled water.
Mar 23, 2021
Fantastic. The campground is very nice and well maintained. Our site was located on one of the ponds and watching the various wildlife was interesting and added to our experience. The staff we encountered were outstanding and could not have been more friendly or accommodating. Loved the stay.
Mar 23, 2021
Very nice RV resort with nice amenities. Concrete pads made it easy to get in and out and stay level. Very friendly and helpful staff guided us to our site and helped us back our camper in. Our only issue was that it was very far from the nearest beach and required long drives through a lot of traffic on surface streets to get to the beach.
Mar 22, 2021
I have never been to a KOA so I have none to compare it. The people were extremely nice it was a bit on the high end of pricing. needs to be more then one place for disposing of garbage.
Mar 22, 2021
We were supposed to stay here 2 nights, park had boil water notice, electric issues, extremely small pads where concrete is broken into pieces. Had to park our tow vehicle elsewhere or we couldn't open our camper door. Unfortunately we only stayed 1 night and left. Be very aware pictures online of this place are extremely deceiving. Don't stay here.