Local Area Attractions Near Estes Park KOA Holiday
We are just 5 minutes from the town of Estes Park and 10 minutes from Rocky Mountain National Park. Use our campground as a base camp while you discover all the area has to offer.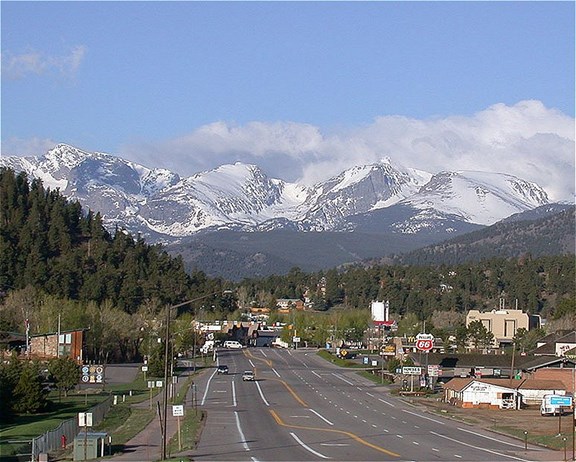 The town of Estes Park
Estes Park is considered the Gateway to RMNP. It has lots of shopping and great restaurants. The famous Stanley Hotel sits over top of the town in all it's glory. F.O. Stanley, famous for the Stanley Steamer, built this hotel in 1909. Our KOA is ONLY 1.5 MILES to downtown Estes Park.
500 Big Thompson Ave
Estes Park, CO 80517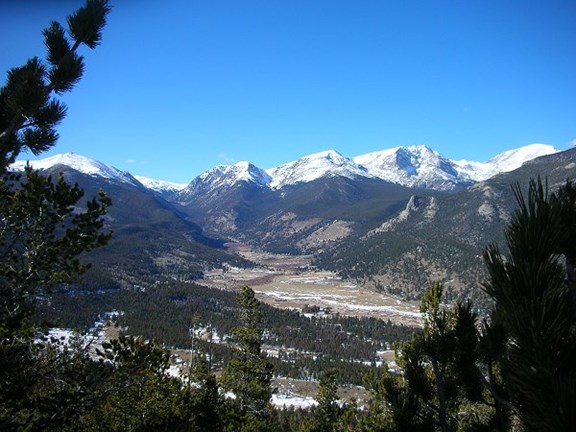 Rocky Mountain National Park
A 400 square mile preserve of forests, meadows, tundra and mountains. You can take a quick drive through or spend days exploring the many mountain lakes and ponds. Take along a picnic basket and sit and enjoy the serene settings. There are Elk, Deer, Big Horn Sheep, Moose and even the smaller creatures like fox, rabbits and the occasional bald eagle to watch for. Don't forget your camera! KOA is ONLY 5 MILES to an entrance of the park. For more information, visit Rocky Mountain National Park online.
1000 US Hwy 36
Estes Park, CO 80517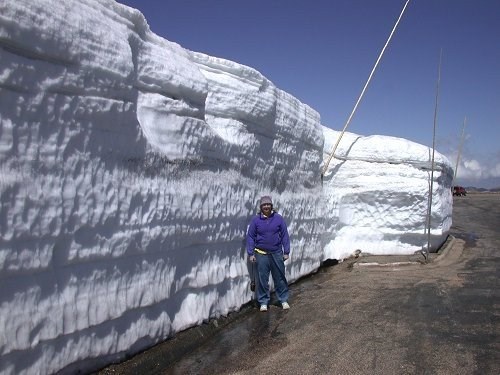 Trail Ridge Road
Visitors to our area will want to drive the highest national highway in the country.   As Hwy 34 winds itself over the top of our Rocky Mountain National Park just to the west, it becomes known as Trail Ridge Road.   Trail Ridge Road is the highest paved highway in the country as it passes over the top of Rocky Mountain National Park at more than 12,000.  It is typically open for traffic from Memorial Day weekend to late September each summer.   Early summer travelers will experience driving by walls of snow perhaps as high as 15'.   This is a must do when you are visiting us here in Estes Park.
Lake Estes
Fishing and boating are just some of the things to do. There is a marina on the lake where you can rent a fishing or a paddle boat. Also there are bike rentals and you can even rent a surrey for something different. If you like to walk or jog there is a path around the lake. Located ACROSS THE STREET from KOA.
1770 Big Thompson Avenue
Estes Park, CO 80517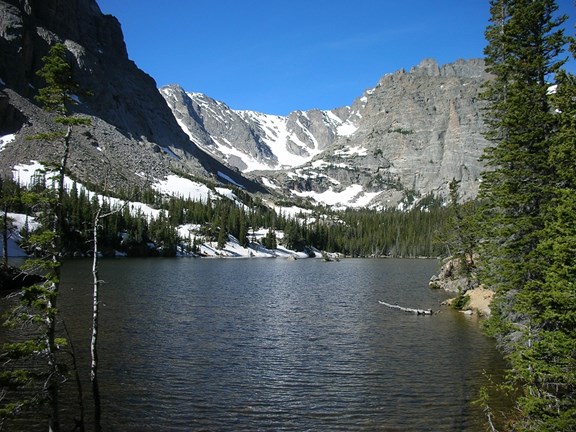 Hiking
RMNP has over 300 miles of hiking trails. You can just go for a casual hike or a whole day of vigorous climbing. The sights you will encounter are unsurpassed.
Local Area Recreation Near Estes Park KOA Holiday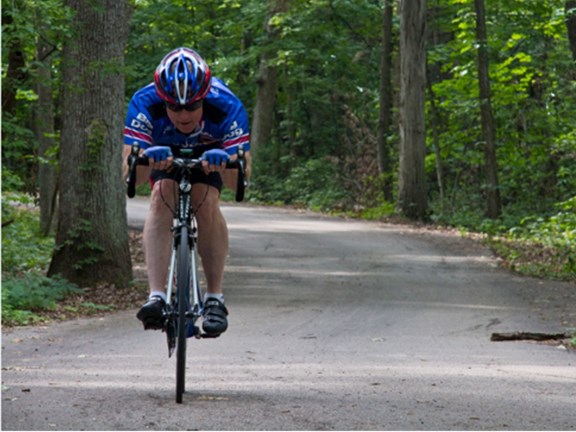 Bike Riding
Bike riding in Estes Park includes everything from a family bike ride around Lake Estes on a bike path directly across the street from our campground to a challenging ride up into Rocky Mountain National Park. If you don't want to bring your bikes, rentals are available nearby.
2050 Big Thompson Ave
Estes Park, CO 80517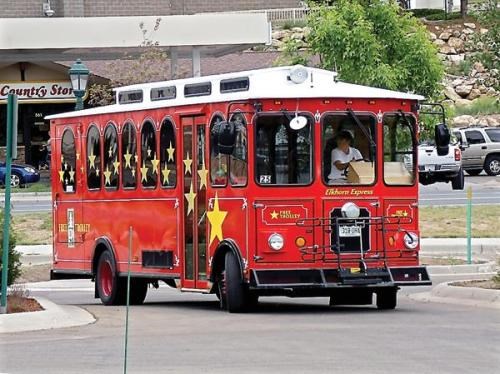 Estes Park Town Shuttle Service
The Town of Estes Park has shuttles that run from the end of June until the second weekend in September. They stop at the KOA from 9am-9pm. We have maps of the Shuttle Routes in the main office.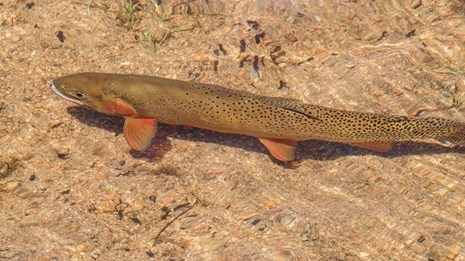 Fly Fishing at Estes Park Mountain shop
Rocky Mountain National Park and the surrounding areas are home to many small rivers, creeks and pristine alpine lakes! We boast four different species of trout in the immediate area - Rainbow, Brown, Brook and the once thought to be extinct and unique to the area, Greenback Cuthroat trout.
Let us take you out for a half or full day trip.  Our guides are patient, trained professionals eager to teach the art of fly fishing. It doesn't matter if you are new to the sport or a seasoned angler needing a guide to show you some of our favorite spots, we have a lot to offer for all abilities.
All of our trips are privately booked for your party. A maximum of 3 to1 client to guide ratio ensures a safe and quality experience. Larger groups can be split to multiple guides.
2050 Big Thompson Ave
Estes Park, CO 80517