Local Area Attractions Near Devils Tower / Black Hills KOA Journey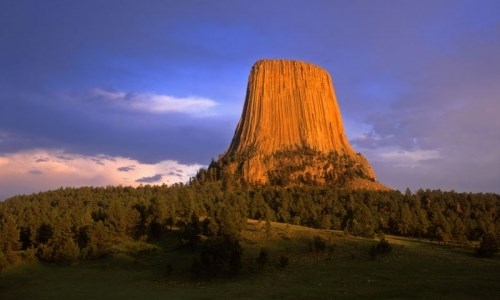 Devils Tower National Monument
Devils Tower in Northeastern Wyoming was declared America's first National Monument by President Theodore Roosevelt in 1906. It could actually be called America's first natural monument as it is actually the core of a volcano exposed after millions of years of erosion brought on by the Belle Fourche River and weather. The rock monolith rises over 1,000 feet above the river valley and creates an incredible vista.
Devils Tower is an important landmark for Native Americans and area pioneers. Several Black Hills tribes consider the site to be sacred. Additionally, rock climbers from around the world revere the tower for its versatile and challenging climbing routes.
The monument is home to many species of wildlife and boasts an impressive prairie dog town where visitors can see the small rodents at play. Guests can visit the interpretive center and gift shop, chat with a ranger or walk one of the many trails in the park, including one that takes a loop around the base of the tower. Children are encouraged to participate in the junior ranger program and guests of all ages enjoy the many cultural activities put on by park staff.
There is a fee at the entrance gate.
P.O. Box 10
Devils Tower, WY 82714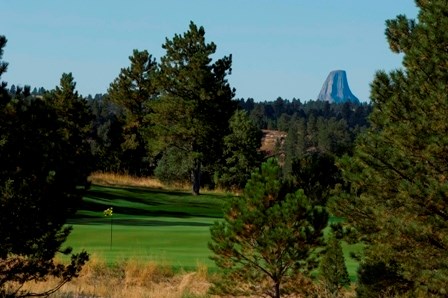 The Golf Club at Devils Tower
The Golf Club at Devils Tower overlooks the town of Hulett, Wyoming and is renowned throughout the region as an elite course. It features a rich history, lush fairways and scenic views. Iconic Devils Tower can be seen from many of the holes. The course was recognized as America's Top Facility by the National Golf Foundation.
Designed by Richard M. Phelps, ASGCA, the Club is an 18-hole, par 72 course spread over approximately 150 acres. Numerous trees surround the grounds, with fairways that feature slight undulations. Water comes into play on three holes, and one requires a tee shot overwater.
75 Tower View Drive
Hulett, WY 82720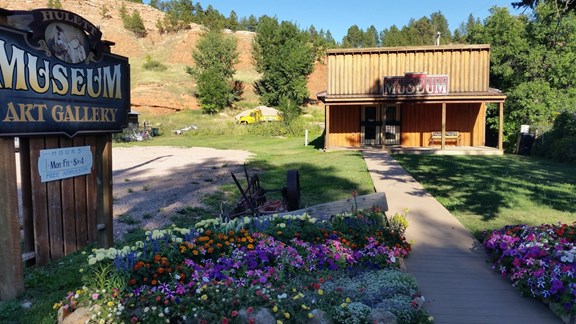 Hulett Museum and Art Gallery
A small town museum full of local lore and artwork.Antique ranch equipment, a large selection of Indian artifacts, as well as some dinasaur bones. Museum curator Mitch Mahoney is very knowledgable and willing to share his wisdom.
Located 10 miles NE in Hulett.
115 N HWY 24
Hulett, WY 82720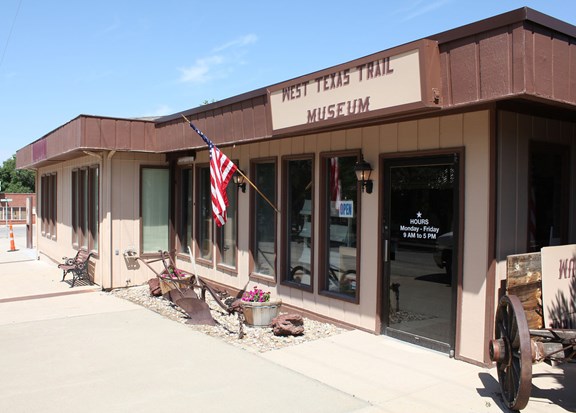 West Texas Trail Museum
Where the West Texas Trail crosses the highway. Herds of Texas Longhorn cattle were pushed through here in the late 1800s giving the town its start. Homesteaders came for the free land and that is how Moorcroft WY began.
Very nice museum.
100 E Weston St
Moorcroft, WY 82721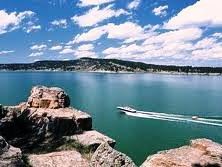 Keyhole State Park
Keyhole State Park is named for the beautiful Keyhole Reservoir just outside of Moorcroft, Wyoming and surrounding the town of Pine Haven. The reservoir offers excellent fishing for walleye, catfish, small mouth bass and northern pike. Boaters and swimmers are welcome as well as picnic goers who will enjoy the breathtaking views from the sandstone cliffs that surround much of Keyhole.
353 McKean Rd.
Moorcroft, WY 82721
Local Area Recreation Near Devils Tower / Black Hills KOA Journey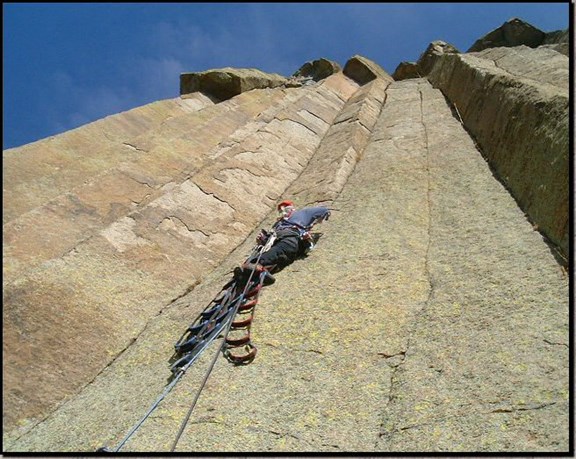 Climbing at Devils Tower
Devils Tower was first climbed on July 4, 1893 by local ranchers William Rodgers and William Ripley, who built a wooden ladder to the top. In the years since climbing has progressed impressively. For decades Devils Tower has been a popular climbing destination and world famous climbing mecca. Today, thousands of climbers from around the world summit Devils Tower each year. Our resident climbing instructor is available for rock climbing lessons and/or guide service. Please inquire at the front desk for more information!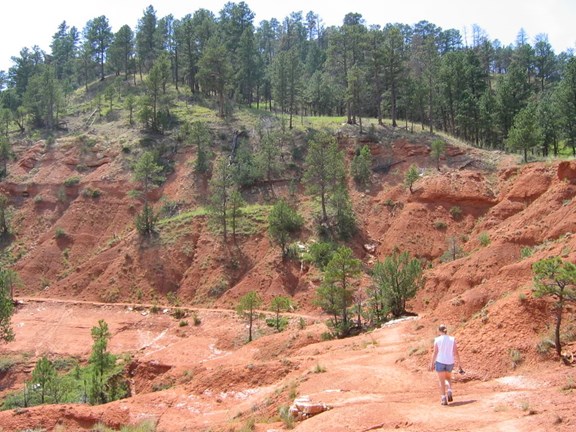 Hiking Trails
Adventurous campers may want to check out the many hiking trails located within Devils Tower National Monument. Energetic hikers may depart directly from the campground to access trails such as Joyner Ridge or the popular Red Beds Trail. Each trail is unique and well defined, many of them are groomed. Every trail offers a unique view of Devils Tower as well as the opportunity to see wildlife, awesome wildflowers and breathtaking vistas.