Des Moines West KOA Holiday Recreation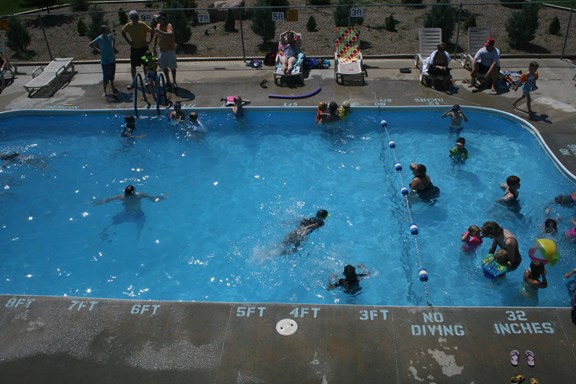 Swimming Pool (Memorial Day - Labor Day)
Yes! Our pool is heated!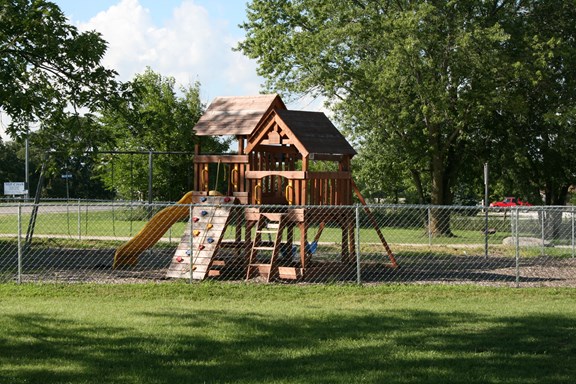 Playground
Fenced playground includes a Rainbow play-set, swingsets and tetherballs.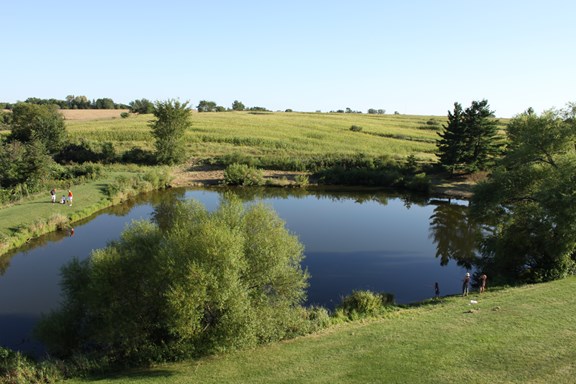 Fishing Pond (no license needed)
Enjoy an afternoon of fishing or bring your lawn chair down to the pond to sit and take in the beautiful country scenery.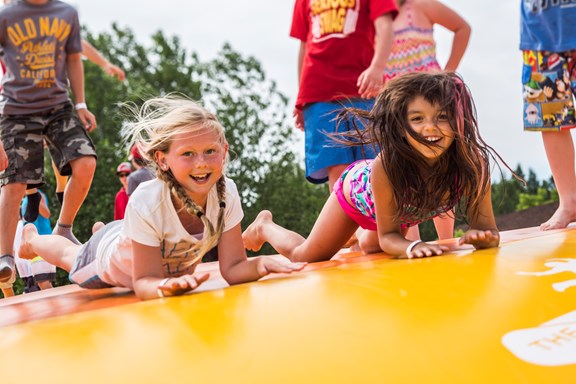 Jumping Pillow
Kids of all ages will love bouncing on our giant Jumping Pillow!
GaGa Ball
Gaga Ball is a fast paced, high energy sport played in an octagonal pit. The more players the better! Dubbed a kinder, gentler version of dodge ball, the game is played with a soft foam ball, and combines the skills of dodging, striking, running, and jumping, while trying to hit opponents with a ball below the knees.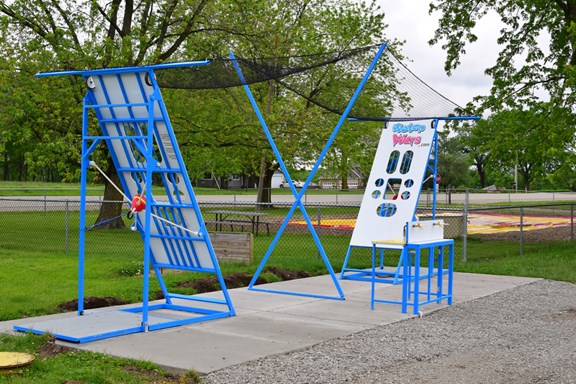 Water Wars
Prepare to get wet!  There's nothing like a good water balloon war to get your camping experience going.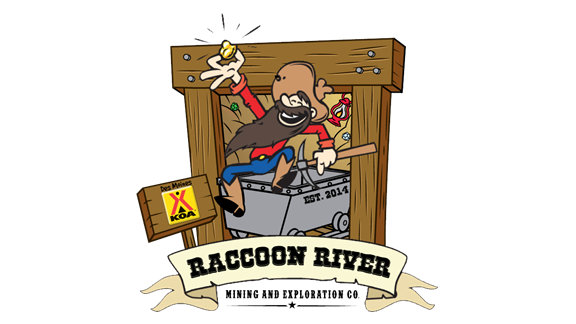 Gem Mining
Mine for everything from gold spheres to real GOLD!