Local Area Attractions Near Des Moines West KOA Holiday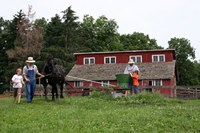 Living History Farms
Discover American's agricultural heritage as you walk through three working farms - each with authentic crops and livestock. Learn how Native Americans began growing crops in Iowa at the 1700 Farm. See how early farmers opened the prairie with oxen at the 1850 Farm. Find out how the horse-power and cast-iron machines revolutionized agriculture at the 1900 Farm. In the 1875 town of Walnut Hill, join in the excitement of a bustling Iowa frontier town with 14 homes, shops and businesses. Visit Living History Farms online for more information.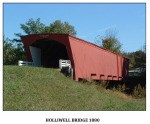 Bridges of Madison County
Visit the historic covered bridges, popularized by Robert James Waller's novel, "The Bridges of Madison County" and the feature film starring Meryl Streep and Clint Eastwood. Roseman Covered Bridge was built in 1883 across the Middle River, southwest of Winterset, Iowa. Visit The Bridges of Madison County online for more information.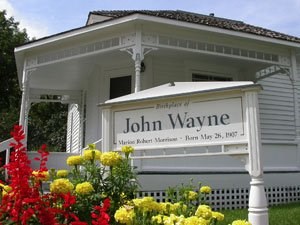 John Wayne Birthplace
While in Des Moines, you should check out the birthplace of an American Icon, John Wayne. See where life began for this world famous star. The four-roomed home built in 1880 has been brought back to its appearance of 1907. Here you can reminisce on the 'Duke's' life by viewing the memorabilia and photographs. Visit the gift shop and welcome center, too. The house is open for public tours.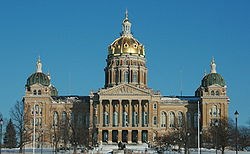 Iowa State Capitol
The Iowa State Capitol in Des Moines signifies the prodigious spirit of Iowa. Built between 1871 and 1886, this magnificent building represents, both inside and out one of the nation's finest examples of 19th century architecture. One of the most commanding features of the building is the towering dome constructed of steel and brick and is externally gilded with 23-karat gold leaf. Visit The State Capitol online for more information.

Blank Park Zoo
Plan a trip to the Blank Park Zoo on your visit. Animals from five different continents roam through magnificently landscaped habitats. These simulated habitats feature natural exhibits where visitors can observe over 1,000 different species. For children of all ages, there is also a petting area. A gift shop and snack bar complete the Zoo's attractions. Visit Blank Park Zoo online for more information.