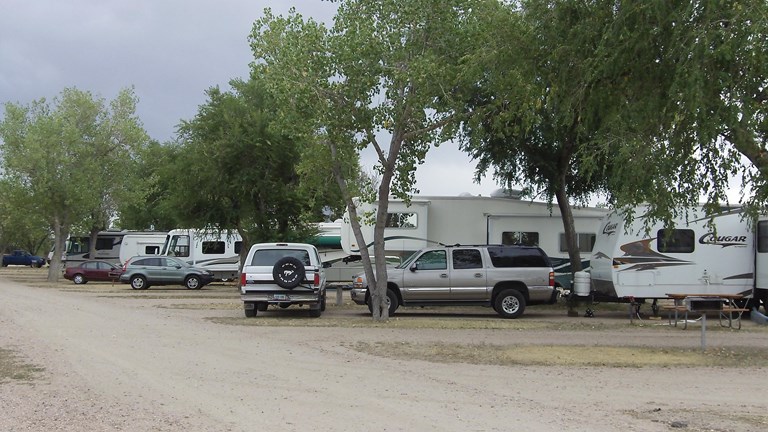 Summary
Hello Campers, we wanted to reach out to you to provide updates on COVID-19 and to inform you about our plans for the 2020 Camping Season. We want each of you to remain positive and hopeful that we will eventually get back to where we were prior to COVID-19. Full details of our business continuity plans are outlined below. For more information, kindly contact us at 303-622-9274
More Details
Hello Campers, we wanted to reach out to you to provide updates on COVID-19 and to inform you about our plans for the 2020 Camping Season. We want each of you to remain positive and hopeful that we will eventually get back to where we were prior to COVID-19. Full details of our business continuity plans are outlined below. For more information, kindly contact us at  303-622-9274. If you have a severe underlying medical condition(s) and/or have tested positive for coronavirus OR have knowingly been exposed to someone with coronavirus, we ask that you do not come.   We prefer for you to come back when it is safe to do so. We are open for business but will be operating with certain limitations during this time. There are no interruptions to housing our long-term residents, propane fill, pizza service (delivery & take out only), ice-cream, pancake breakfast, and merchandise store service. Please call or visit website for registration details.In the meantime, we are taking the following measures:

Limited office hours

Curb side check in for all campers – we escort you to your site and check you in remotely

All guest guides for after hour check-in will be located under the kiosk by front door with your last name on it

All employees are required to wear a face mask when interacting with the guest.

Sneeze guard installed at registration desk; pizza and ice-cream counter

We've adopted the CDC guidelines for cleaning and disinfecting. Employees much wear disposable gloves when cleaning and disinfecting surfaces. We use a bleach solution, and other approved disinfectant solutions, practice routine cleaning several times a day, of frequently touched surfaced, such as door handles; desks, toilets, sinks, chairs, benches, etc.

Yard signs are posted indicating social distancing rules; areas not open to the public and check in information.

All Lodging are thoroughly cleaned and disinfected prior to use.

Areas currently closed:
Swimming Pool

Pavilion

Meeting Room

Game Room

Playground

Mandatory Requirements that must be followed:
Practice Social Distancing – staying at your site or in your RV or keeping 6 feet of physical distance between people (other than individuals who live with you)Laundry room open – limited to 2 people at a timeColorado is asking everyone to wear a non-medical cloth face covering while out in public.No large groups allowed at Lodging facilities, campsites OR around the campground (limited to no more than 10)NOTE:  You can still visit our merchandise store ( 4 people max); walk around the campground, so long as you practice social distancing Activities you can still enjoy:
Enjoy a campfire

Walking around the campground and enjoying the outdoor fresh air

Playing games at your campsite such as card games

Walking your pet

IMPORTANT: You are required to bring your own gloves, mask, hand sanitizer for use during your stay on the campground. We are sorry, but we cannot supply you with any of these items.