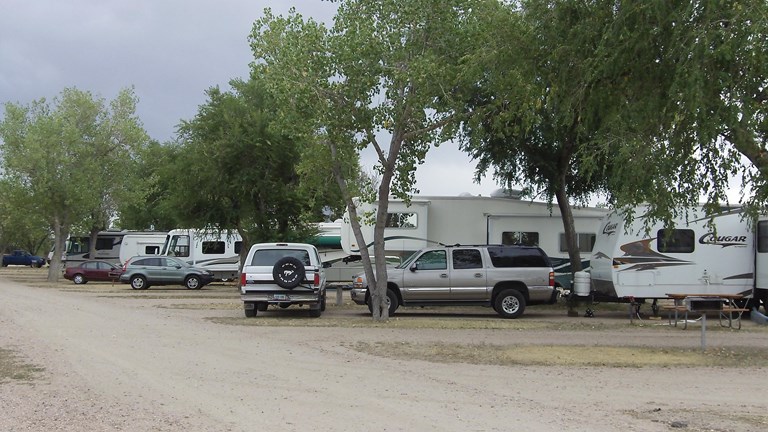 Denver East / Strasburg KOA Recreation
Activities we do every weekend. Hay rides Friday and Saturday nights around the property. Saturday night is our Super Soaker Hay Ride. Outdoor movies, free popcorn and of course our great Hunt Brothers Pizza and the ice cream is back for Summer. ** Saturday afternoon's we have "Emily's craft corner and children's games.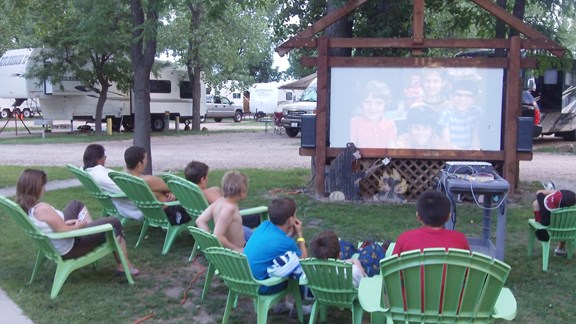 Weekend Movie Night
Come join us at the Campfire Cinema every Friday and Saturday night during the summer months. Just bring your camp chairs or a blanket! We serve FREE popcorn too.
Hayrides- Regular and Super Soaker
This is a favorite at the campground. The kids especially like to get soaked on the Super Soaker Hayride. Bike Rental
Our banana bikes are a fun thing to ride around the campground. It's a great way to tire the kids out.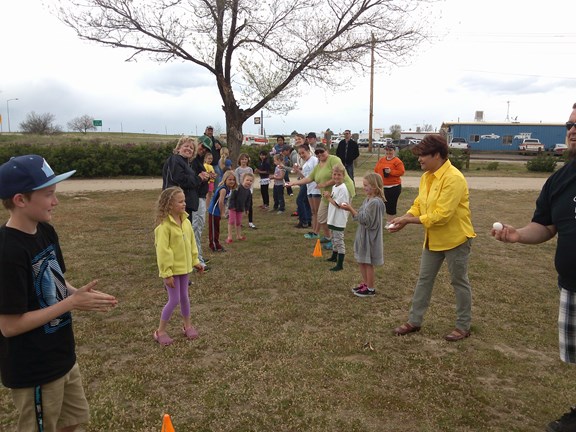 Themed Weekend Activities
We do activities every weekend from Care Camps Big Weekend to Labor Day. Calendar of Events Activities we do every weekend 5/06/16 - 9/5/16 Hayrides: take a ride around the property and get wet on the Super Soaker Hayride, and movies with popcorn. We also have a pizza and ice cream parlor open all week! May 13-15 Care Camps Big Weekend. Our famous, Pancake Breakfast, kicks off Mother's Day weekend !!! games and prizes.
ALL DONATIONS will go to the Camp Care Program. See info in the office. Each weekend we will have crafts under our new pavilion or in the meeting room. Fun for all ages. Basketball
How about a game of 2 on 2? We have a half-court basketball court to play on. Horseshoe Pit
When is the last time you played horseshoes? This is a great way to spend time with family and friends while enjoying a cool beverage.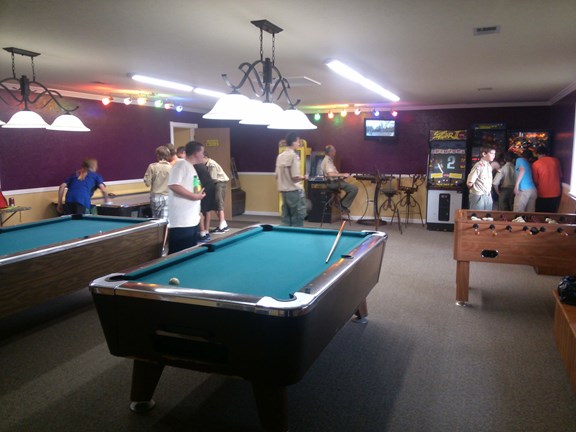 Newly renovated Game Room/ Arcade
We have various arcade games, 2 pool tables, air hockey and some toys for the little ones to play with. It's a great place to hang out when the weather is not what you would like it to be. Grab something to eat from the pizza/ice cream parlor and eat at the table in the game room.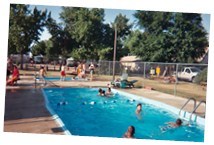 Heated Pool
The pool is one of the most popular places to be in the summer months. Soak in the rays and work on your tan. Activities for May 13th weekend.
Come Camp and Care with us all weekend.
**Lemonade Stand will be set up during the weekend. All donations will go to send Children with cancer to Summer Camps.
Help us raise funds for KOA Care Camps. All donations will go directly to Care Camps.
Hay Rides, games, barrel rides, ring toss and making it snow are in the line up for this weekend.
See the office for additional info upon checking in.