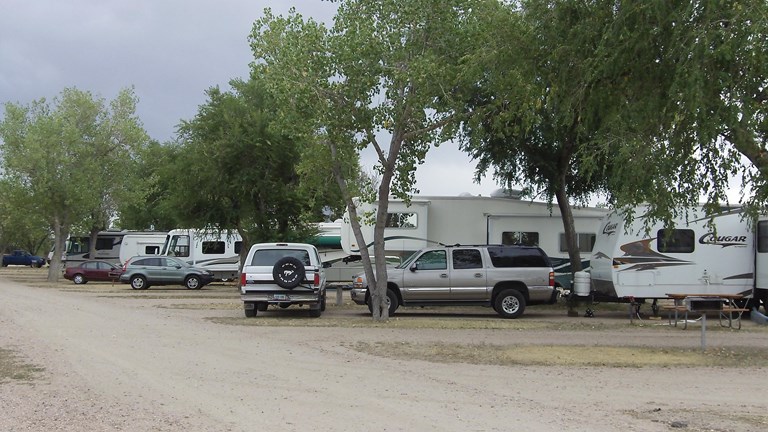 Individual Tent Site, Water & Electric, Grass Tent Pad
View Details
Up to 7 people.
Individual Tent Site
Water & Electric
Save 10% at check out with Value Kard Rewards.
Tent, Electric We have four tent sites with electricity. We are an interstate campground, so we apologize in advance for the noise. They have ashade structure over the table but no trees.We have 4 tent sites
*The picture shown is an example of a site type category and may not be the actual site reserved.