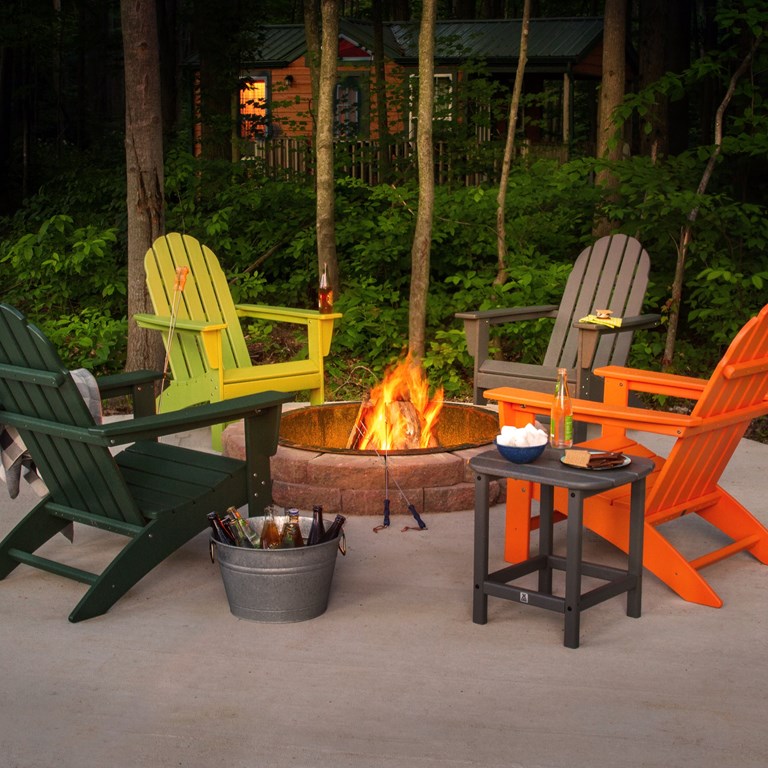 Local Area Attractions Near Covert / South Haven KOA
Covert/South Haven KOA Holiday is your base camp for all southwest Michigan has to offer!  Centrally located from the resort towns of South Haven, St. Joseph, Saugatuck and Holland, you will never be far from fun for the whole family.  Enjoy mouth-watering fresh produce at one of the many local farmer's markets, get sand in between your toes at one of our many kid friendly beaches, experience the magic of the Silver Beach Carousel or children's museum.  Adults will enjoy wineries and craft breweries, shopping and casinos, to name just a few.  Rain or shine, there will be plenty of fun both on and off the campground to make lasting family memories that will make you want to come back again.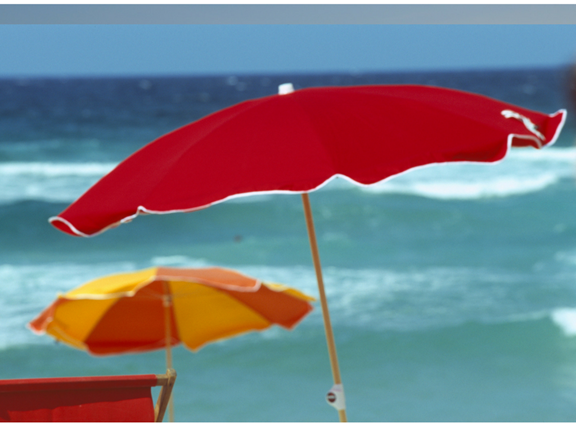 South Haven South Beach
This amazing family oriented beach has plenty to do.  Enjoy playing on the playground, getting an ice cold, freshly made lemonade from the concession stand, walking the pier to the historic lighthouse or feeding the ducks along the channel.  This beach does not disappoint, your family will have a great day making memories.  South Beach is ADA accessible, has grills, picnic area, play equipment, restrooms, and our big, red lighthouse.  $10/trip parking fee (credit card or cash) or $30 for a weekly pass.
60 Water St
South Haven, MI 49090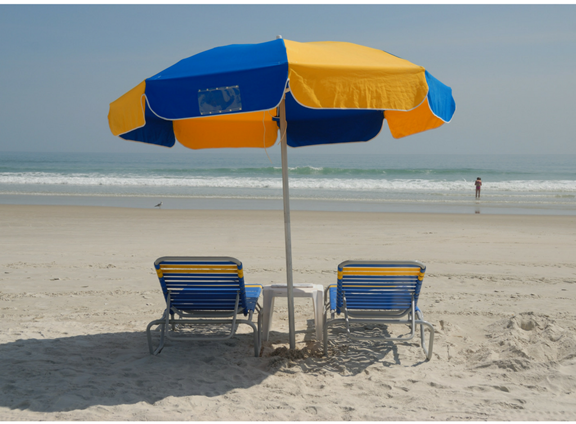 South Haven North Beach
This beautiful beach boasts a great place to fly kites, beautiful beach for taking a walk and volleyball nets for those who just can't go to the beach without hitting the volleyball around a little.  This beach is ADA accessible, has a concession stand, picnic area, play equipment, restrooms, and beach volleyball courts.  Cost is $10/trip parking fee (credit card or cash) or $30 for a weekly pass.
45 Lakeshore Dr.
South Haven, MI 49090
Silver Beach County Park
Named by Parents Magazine as one of the Top 10 beaches in the US and by the Detroit Free Press as one of the "Most Romantic Beaches" , Silver Beach is not to be missed.  With access to the old lighthouse, concession stand, restrooms, playground and volleyball nets there is something for every member of the family to enjoy.  While here, you can stop by the Whirlpool Compass fountain for the kids to splash around, check out the Silver Beach Carousel or just relax at the beach and watch the beautiful sunsets.
101 Broad St.
St Joseph, MI 49085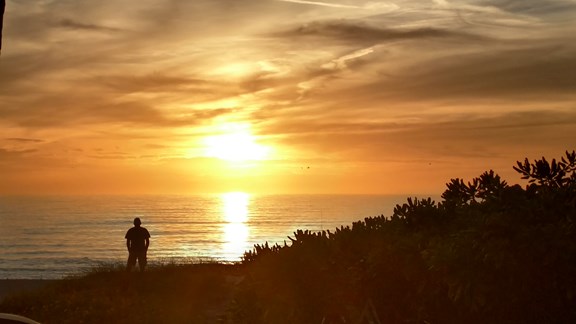 Hagar Beach and Park - Dog Friendly
This dog friendly beach is a short 15 min drive from the campground.  It has a play area, grills and picnic tables.  Restrooms are available (privy toilets) and is located on a bluff with a steep staircase down to the water.  This is a rather small beach that is generally quieter during the weekdays and busier on the weekends, but your 4-legged fur baby will LOVE it!  Hagar Park has received a 4.7 out of 5 bone traveler rating on BringFido.

Lake Michigan Shore Wine Trail
Southwest Michigan has one of the fastest growing wine industries around. In fact, it has been referred to as the Napa Valley of the midwest.  From beautiful views overlooking vineyards to orchards you can enjoy locally made award winning wines.  Their motto is, "Taste, Relax, Repeat".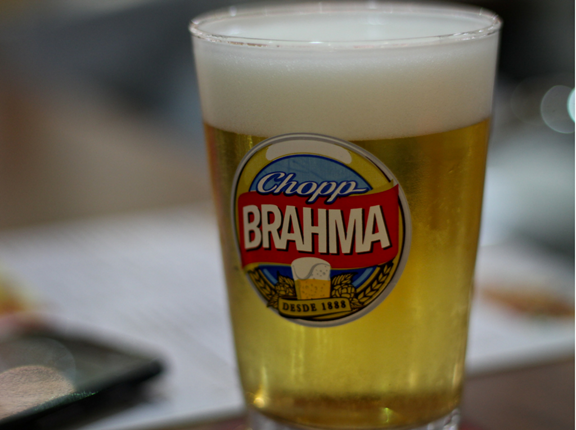 Makers Trail
Every land has its makers. Ours are masters of making wine, beer and spirits. More and more of these artisans are putting down stakes near our Lake Michigan shore where they hand craft award-winning beverages. You're just minutes from each one in Southwest Michigan.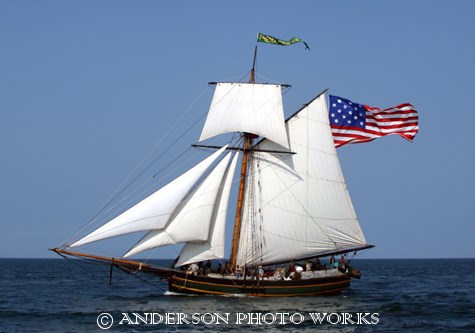 Michigan Maritime Museum
The Michigan Maritime Museum includes permanent and changing exhibits on Michigan maritime history, a center for the teaching of boat building and related maritime skills. Sail Lake Michigan on the "Friends Good Will" a replica of an authentic tall ship.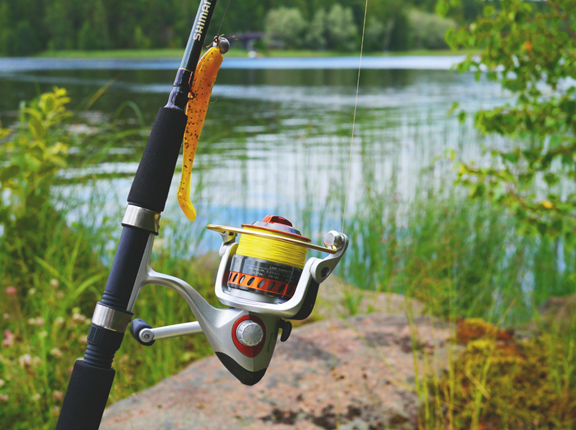 Fishing
If you love fishing, whether it is along the river or out on the big lake, then southwest Michigan has much to offer.  There are many charter companies to choose from like Mr Bills, IT IL DO, or South Haven Charter Fishing, to name a few.  Or you can fish right here at the campground on one of our two catch-n-release ponds.  If fishing at the campground then no license is needed.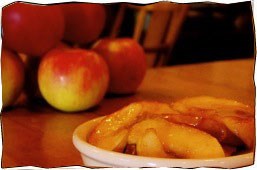 Cranes Pie Pantry & Restaurant
Come for old fashion goodness and family tradition. Cranes is renowned for their wonderful food and homemade fresh pies made with only the freshest ingredients.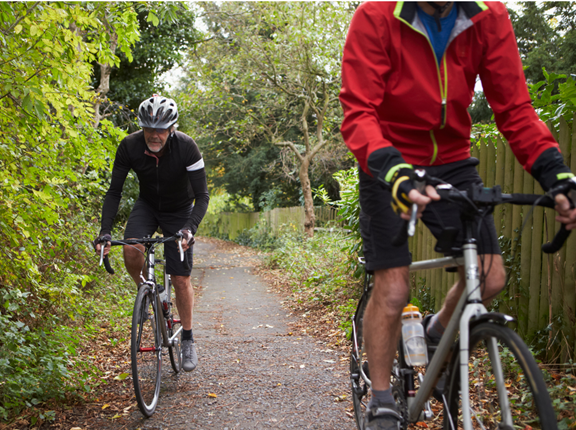 Kal Haven Trail State Park
With the trail head only 10 minutes away, don't forget to bring the bikes. Whether you enjoy biking, hiking or taking a leisurely walk, this trail will provide a scenic and relaxing adventure as you meander through wooded areas, past farm lands and over rivers and streams. Trail highlights include camelback bridge and covered bridge. Kal-Haven Trail State Park is a 34-mile crushed limestone path connecting South Haven and Kalamazoo.
South Haven trailhead located on Bailey St. / Kalamazoo trailhead is located on 10th St.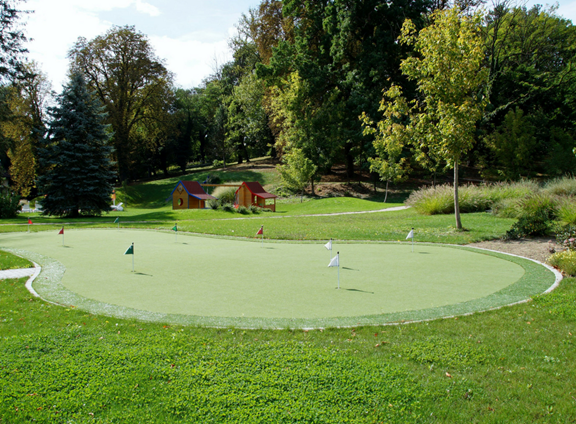 Golfing
Southwest Michigan is home to a multitude of beautiful and challenging golf courses all within an easy drive from the KOA. Checkout these great golf courses:
With all that Harbor Shores has to offer, it's easy to see why it was chosen to host the 2012, 2014, 2016 & 2018 Senior PGA Championships. The Jack Nicklaus Signature Golf Course challenges golfers over remarkably diverse terrain that runs along the Paw Paw River and Ox Creek, through a hardwood forest, and around the dunes––making it ideal for one of the game's premier events. With the golf world watching, the Senior PGA Championship will put the legends of the game at your door and establish Harbor Shores as a premier destination. http://harborshoreslife.com/
Paw Paw Lake Golf Club, established in 1918, is a scenic, par 70, eighteen hole public golf course. www.pplgcgolf.com
Always rated at the top of the southwest Michigan public golf courses, Lake Michigan Hills Golf Club has consistently received the

star rating from Golf Digest's - Best Places to Play. http://www.lakemichiganhills.com/
Beeches Golf Club in South Haven, Michigan promises an affordable round of golf for players of any skill level, augmented by superior course conditioning and guest services. http://www.beechesgolfclub.com/
HawksHead provides an exclusive setting to enjoy world-class golf. Renowned golf architect Arthur Hills fashioned this 7,003 yard par-72 golf course through the sand dunes and woodlands of southwestern Michigan. http://www.hawksheadlinks.com/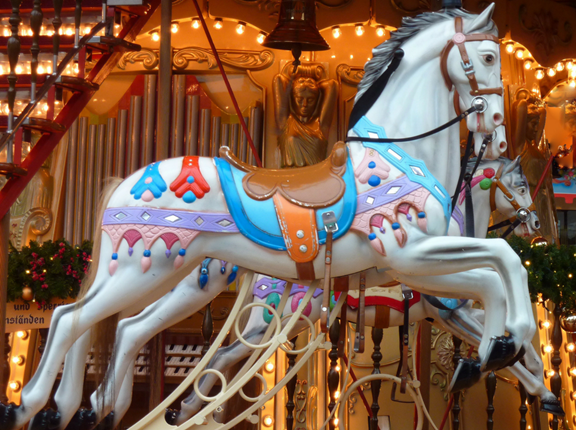 Silver Beach Carousel
Discover the magic that actually started 100 years ago and was revived in 2010.  The Silver Beach Carousel will make you feel like a kid again.    Once you hear the music and hop upon one of the 48 hand carved horses you will be lulled backwards in time by over a 1000 twinkling lights and music from the vintage band organ.  This authentic carousel is a must do experience for the whole family during your stay with us.
333 Broad St
St Joseph, MI 49085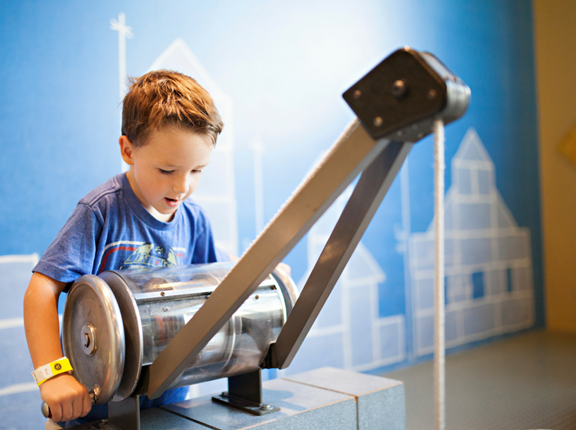 Curious Kids Museum
Looking for something to do on a rainy day, then check out the Curious Kids Museum.  With over 100 hands-on exhibits, it will be hard to fit is all in.  Enjoy a wide variety of Discovery Fun in the Farmer's Market, the Vet Clinic, the face painting area, Imagination Playground building blocks. Or try navigating the Great Lakes ship, pulling a bubble around you, erupting from a volcano and much more.
415 Lake Blvd
St Joseph, MI 49085
Tree-Mendus Fruit Farms
Tree-Mendus Fruit Farm, located in southwest Michigan, offers pick-your-own and fresh-harvested fruits in season. Apricots, cherries, peaches, nectarines, pears, plums, apples, blackberries, and red and black raspberries are all grown at Tree-Mendus Fruit Farm. Our country market boasts a variety of fruitful products including our own cherry topping, ciders, cherry juice, and apple butters. Tree-Mendus Fruit Farm is home of the world famous International Cherry Pit-Spitting Championship which happens every year on the first Saturday of July.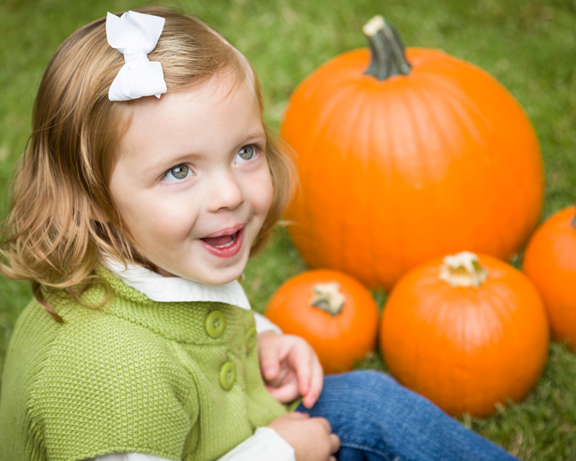 South Haven Harvest Festival
South Haven is celebrating its 3rd Annual Haven Harvest Festival. Enjoy an exotic animal petting zoo, pie sampling, craft market, beer and wine tent, pet costume parade, pumpkin chucking and so much more.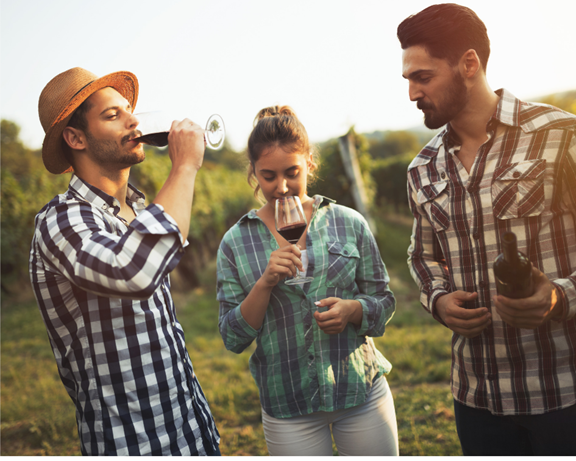 Lake Michigan Shore Wine Trail
A trip to Michigan's great southwest is never complete without experiencing some of the most amazing award winning wines you will ever taste.  The Lake Michigan Shore Wine Trail boasts 18 wineries with some commercial vineyards dating back as far as 1867.  Wine Enthusiast has referred to the area as the "Napa Valley of the Midwest" and many of the these wineries are just a short drive from the Covert/South Haven KOA.