Covert / South Haven KOA Holiday Recreation
Camping is about relaxing and fun family time. During your stay with us, you will be able to enjoy both. Daytime's are filled with jumping on the pillow, playing in the pool and splash pad, shooting baskets in the trampoline basketball, taking part in a gagaball tournament, expressing your creative side during craft time, taking a ride on the barrel train and so much more. As evening approaches, the family can enjoy stopping up at the cafe for our delicious Sherman's hand dipped Ice Cream and then ending the night relaxing around the campfire eating s'mores and telling tales. So much to do, you will wish you could stay longer.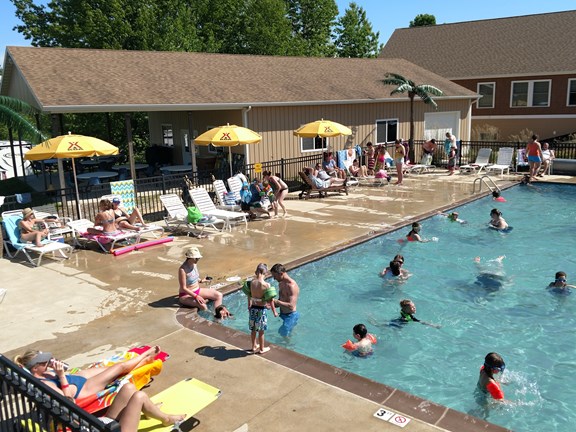 Pool
Enjoy swimming in our 25ft. x 50ft. heated pool or just relax in one of the loungers while the kids splash around.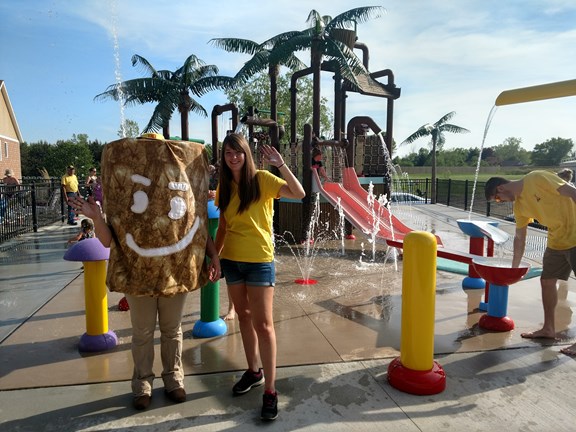 Splash Pad
The kids will love our 2200 sq ft splash pad with fountains, slides, dumping buckets and interactive animal themed spray nozzles.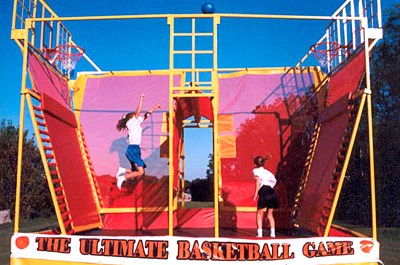 Jump Shot
It's basketball on a trampoline. Bring a friend and try your skill at shooting basketballs while jumping on a trampoline.
Jumping Pillow
Enjoy our new jumping pillow
Barrel Train
Enjoy a fun ride around the campground in one of our barrel train cars
Gagaball
This game is so popular with the kids, it needs no explanation. They all just seem to know what to do. It is one of the most popular games and keeps the kids entertained for long periods of time. Come check it out or watch our video.
Gem Mining
Just like in the old days, you can mine for fossils, gems and fool's gold. This amenity is a fun and educational family activity that adults seem to enjoy as much as the kids. Everything you need is available right on site. Purchase a bag of mining rough and enjoy panning in our mining sluice to find your treasures.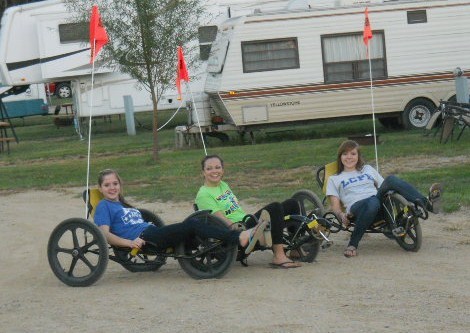 Fun Bikes
We have several fun bikes available for all ages
Carpetball
Carpetball is an addictive game that kids and adults of all ages enjoy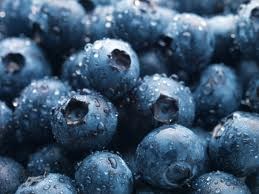 U-Pick Blueberries
Do you love blueberries? Then make sure to camp with us between mid-July through the end of August. We grow 3 varieties of blueberries, Blue Crop, Jerseys and Elliots. Eat them fresh or pick a bunch and take them home to freeze. Ask our front desk for details on where to pick and current pricing.
Hayrides
Every Saturday night from Memorial Day weekend to Labor Day weekend you can join us for a FREE hayride. Have fun going around the campground and into the woods to see our famous "shoe tree".
Spider Web
Gather your friends and spend some time hanging out or climbing around on the spider web.
Volleyball
Gather your friends or neighbors for a competitive game of volleyball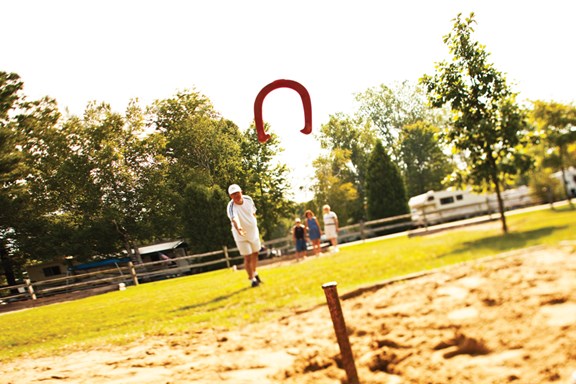 Horseshoes
Enjoy a friendly game of horseshoes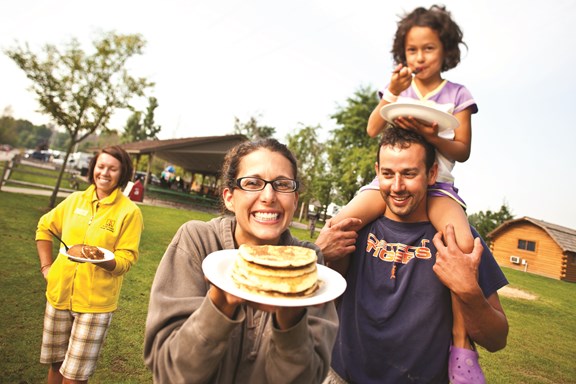 Sunday Morning Pancake Breakfast
Join us Sunday mornings Memorial Day through Labor Day for our famous pancake breakfast. If it is blueberry season, then you can look forward to fresh blueberry pancakes! Yummy!!!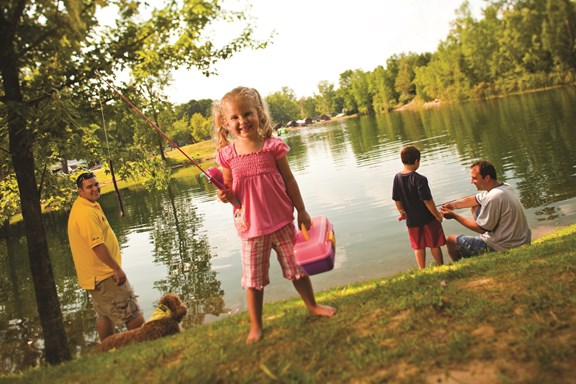 Fishing
Enjoy a relaxing time fishing at one of our two stocked ponds.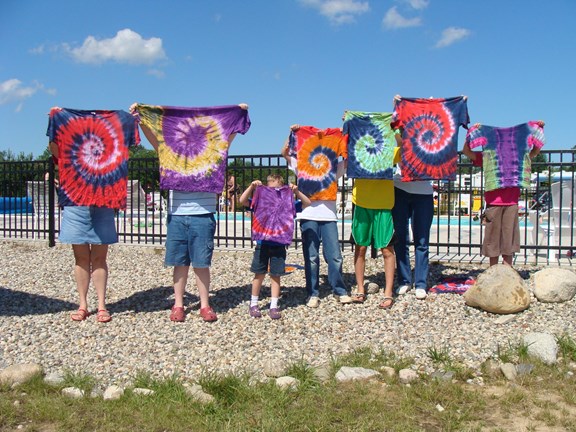 Weekend Activities
Each weekend we have crafts and/or games for the kids. Sometimes even the adults join in. Some of our activities include Tye Dye, making sand candles, candy bar bingo, color your own souvenir pillow case or nap sack, WII tournaments and more.
Local Area Recreation