Glenwood Springs West / Colorado River KOA Holiday Recreation
Enjoy our beautiful riverside setting complete with a large, heated pool, sun patio and hot tub. The huge dog park and playground are always a welcome site for many traveling companions, and you'll get to make the most of the river with a boat launch, riverfront picnic area and enhanced walking trails. Hiking
Recently improved trails allow you to enjoy lovely walks around the campsite, including an island just over our Little River for hiking and exploring. Bird Watching
You may see one of our resident eagles if you're vigilant! Boat launch
Enjoy the Colorado River from our new boat launch.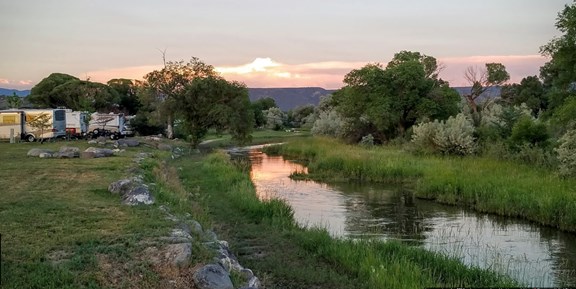 Fishing
The Colorado River as well as a small offshoot, which we refer to as our "Little River," make for great fishing.
Local Area Recreation