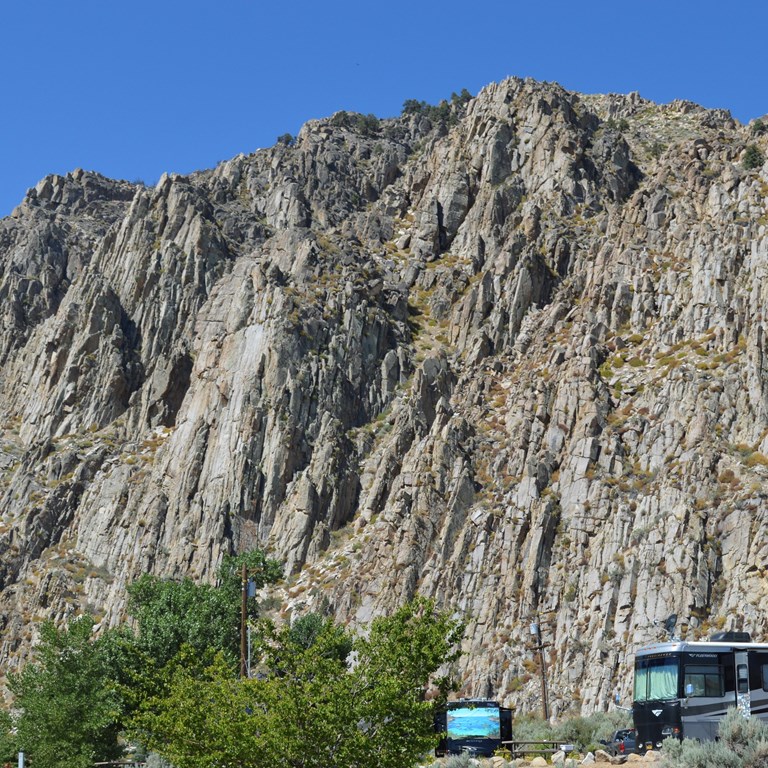 Local Area Attractions Near Coleville / Walker KOA
The perfect spot to use as your basecamp to explore places like Lake Tahoe, Virginia City, Bodie State Park, Mono Lake and Yosemite National Park.
Lake Tahoe
Lake Tahoe is located along the border of California and Nevada. It is admired for its clarity, great depth and beautiful alpine surroundings. About two-thirds of the basin is in California while the other third is in Nevada. The lake was formed by geologic block faulting up to 3 million years ago. There are numerous sights to see from South Shore, around the west side of the lake up to Tahoe City and Incline Village then back south around the east shore.
Virginia City
A short 60 minute drive north of the Coleville KOA is Virginia City. This 19th century mining bonanza turned Virginia City into the most important industrial city between San Francisco and Denver. Spend a day walking the wooden sidewalks and exploring the old saloons, antique shops and ice cream parlors.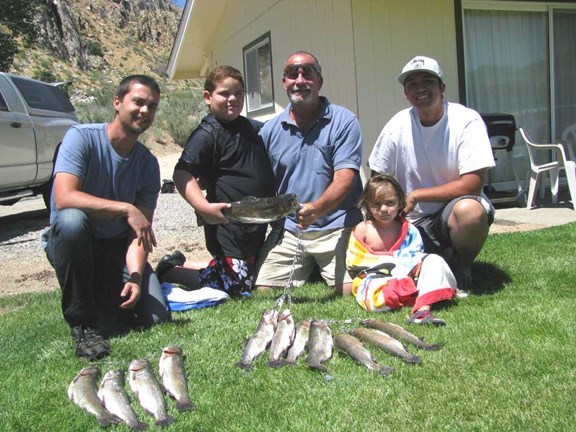 Fishing the West Walker River
Come try your hand at the world famous West Walker River. Whether you are an avid fly-fisherman or just a casual sport fisherman, this river has it all. Located just a short distance from our park.
Historic Bridgeport Courthouse
Come visit this historic 1880 Courthouse. It is California's second oldest courthouse in continuous use, even today.Tim Fesko, the owner of the Coleville/Walker KOA, is a Mono County Supervisor and has his office located in this fabulous Courthouse. Maybe he will tell you about the haunted hallways.
Bodie Ghost Town
Come visit one of the most authentic mining towns in California. See the real-life setting of the California gold rush. This once bustling town with more than 10,000 residents, produced more than $35 million in gold and silver. This is a great experience for the entire family! Mono Lake
Located at the edge of the Sierra Nevada mountains and the Great Basin in Mono California, Mono Lake is an ancient lake that supports a unique ecosystem. Make sure that you stop by the USFS Visitor Center located atop a knoll overlooking the lake. This is truly a unique experience that you do not want to miss.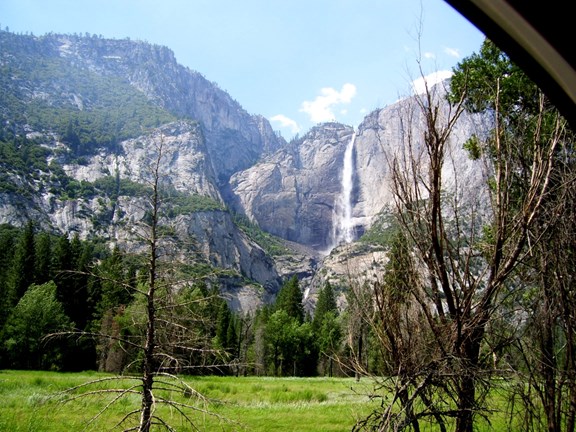 Yosemite National Park
Just a short 60 minute drive south will take you to one of the top wonders in the world. Come explore the strength of granite, the power of glaciers and the tranquility of the High Sierra. See its wonderful lakes, talked about waterfalls, and many other sites in its nearly 1200 square miles of beauty.